Before Luke Garro started his own agency in Boston called Antler, he was playing in indie punk bands as a drummer. His most notable musical stint was with the band Piebald whose sound Garro describes as "upbeat quirky indie-rock that descended from the post-hardcore scene." Garro took time with Digiday to talk about his touring days as a professional musician and his transition to the agency world.
How old were you went you started playing drums? Why drums?
I was the ripe old age of 14. My two best friends both picked up guitars and drums seemed like the obvious fit to take the friendship to the next level of "band status". Also, my parents were the most willing to have us sharpen our musical teeth in their basement, so me being the drummer and always playing drums in the house became the norm.
Who are your musical influences?
As a child of the 90s, I have to throw homage to the Pixies, Dinosaur Jr., Pavement, Red Hot Chili Peppers and Nirvana, but I also enjoy everything from Minor Threat to Billy Joel.
Did you always intend on pursuing music professionally or was it just as a hobby that evolved into a few record deals?
Definitely just a hobby. The first bands I started touring with were straightedge hardcore bands (In My Eyes, Fastbreak) and there was never any thought that this sound could be mainstream or make real dollars. Even as I graduated college and hit the road full time with Piebald, I thought of it as the next thing I was doing in life and not an opportunity for retirement.
Tell me about Piebald. You didn't join until 2000, but it  had been around since 1994. How did you become their drummer?
We had always been very close friends and part of the same punk/hardcore scene in Boston. We were on the same indie label for years (my previous bands) and had even played many shows together so I had a long history with them. They had broken up for a year, and when they were getting back together their drummer had made a decision to not continue touring with the band, and there I was.
The music industry has been suffering for a while now, and being a musician professionally isn't an easy life. How did you find it? Did you enjoy touring and the whole lifestyle?
When you make the move from hobby band to full-time, there's no dipping your toes in the water. You just have to jump right in and embrace the whole lifestyle that goes with it, ups and downs. When you're 21 and playing 250-plus shows a year, there's not even time to think about another life that could be out there for you. Things like an apartment, new clothes, haircuts, food at a dinner table and a girlfriend that you get to see don't even cross the mind. I loved the lifestyle at a younger age, but as the big three zero started to approach, the agenda gradually changed to wanting those things in life that made you feel more 'normal' about your identity. We were lucky to be a band in a time where the music industry hadn't yet been suffering like a beached whale with barely a splash at it's tail. Sure, online piracy did effect us later on, but we came from the time of the cassette demo and 7," so we were able to get our music out there before every Tom, Dick and Harry could record their own music and get it online in a matter of minutes while sitting at home in their underwear eating a bowl of cornflakes. Ask a lot of musicians now what recording onto 2″ tape is like. We were also very thrifty on the road. We were one of the first bands to tour on a vehicle powered by vegetable oil. Instead of searching for gas stations, we would search for Chinese restaurants, go around back and fill up on waste vegetable oil from their grease traps. It was like a never ending episode of dirty jobs sans the cameras, fame, TV-level salaries and Mike Rowe's cheeky smile. Doesn't he kind of look like Ernest to you?
What made you decided to leave the music world for the agency world? That's a big change.
I had actually started a grassroots marketing agency called Street Attack before joining Piebald, so as the tour schedule became lighter, I began coming back to the office, gradually getting more involved in the day-to-day. The skills and network I had built naturally lent themselves well to the type of marketing we did. Being connected "on the street," thrifty and utilizing a DIY mentality.
What made you want to start your own agency, Antler?
At a certain point with Street Attack my partner, Terry, and I realized we needed to create a more mature version of an agency that was more truly representative of the strategy, creative and digital services we had become more involved in. Antler was the logical next step for us to take.
What skills if any do you bring from your music days to your role at Antler as CIO?
Chief Innovation Officer is a way of labeling how I like to think — creatively, big picture, problem solving and always staying rooted in how to successfully apply those thoughts to the tactical services we provide. Being in a band involves plenty of problem solving, thinking for yourself and getting things done in creative and innovative ways. You also have to wear every hat when you're in an indie band. As much as you don't want it to be, a band is a business, and with only four people on "staff, you pretty much end up doing everything at some point. That experience was my in-field training for running a small business and dealing with many types of people that are out there in the world.
What is the best part of being in a band? The best part of being in advertising?
Well, I'd have to say…the chicks, and…the chicks. JK. Being in a band…coming up with creative ideas for songs, figuring out how to make them a logical song, then delivering to the masses through recordings and live performance. Being in advertising…coming up with creative ideas for marketing campaigns, figuring out how to get them done, then delivering them to the masses through innovative tactics. And of course…the chicks.
Worst part of being in a band? Worst part of being in advertising?
Band…Putting out music that you think is the best thing you've ever done and having people not give a sh%$. Advertising…Coming up with an amazingly innovative idea only to have it reduced to a safe and expected execution by too many opinions.
Do you miss being in the band?
I miss those moments on stage, but I absolutely do not miss the sacrifice of being on the road. I have a business, wife, kid and farm now, all of which mean so much to me. I couldn't imagine any opportunity big enough to get me back on the road.
Who are you listening to these days?
My daughter play the harmonica and her toy drums, my wife…whatever she says.
https://digiday.com/?p=12743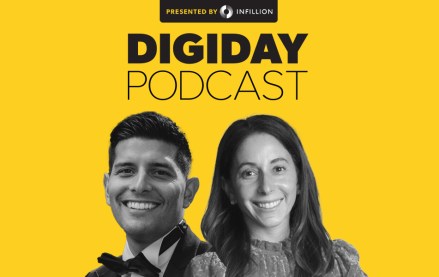 September 26, 2023 • 3 min read
In a live recording during the Digiday Publishing Summit, the news executives called for more nuanced conversations with advertisers around their brand safety concerns.
September 26, 2023 • 4 min read
After investing in one generative AI startup and suing another, the company will let customers create images on its website and an API.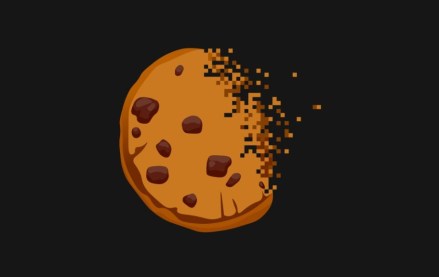 September 25, 2023 • 1 min read
During the Digiday Publishing Summit, execs from companies including Condé Nast, Dotdash Meredith and Thomson Reuters assessed the industry's readiness.