The news site with the most engagement on Facebook isn't the biggest digital property or even the biggest page on the social network.
Despite that, Fox News had nearly 120 million likes, shares and comments on its page in the first six months of the year, well ahead of digital natives including No. 2 NowThis (80 million interactions) and The Huffington Post (61 million). Mark Zuckerberg himself recently cited Fox News in defending Facebook against charges that it's politically liberal, saying Fox "drives more interactions on its Facebook page than any other news outlet in the world. It's not even close."
In addition to raw volume, Fox News also has a high interaction rate on Facebook, which is a measure of how well each piece of its content gets people commenting, liking and sharing. Its interaction rate was 0.16 percent, above the average of 0.12 percent across 50 top news outlets, as defined by interactions divided by the size of the page's following. Data are from CrowdTangle, which measures interactions across all content types that take place directly on a publisher's Facebook page; another social news analytics firm, Newswhip, placed Fox News at No. 4 in engagements in April, counting only links back to publishers' sites, not content uploaded directly to Facebook.
For Fox News, the high interaction figures come from the fact that the brand has a big, loyal audience and it's intent on reaching them where they are. In addition to Facebook, Fox News publishes to 15 other platforms, including Twitter, Instagram, Apple News, Instagram, Snapchat Stories and Vine, according to a recent Tow Center report.
"We're running an engagement strategy," said Jason Ehrich, vp of social media for Fox News and an 18-year veteran of the network who runs a social media team of about 12. "Part of [the platforms'] function is to serve as a second screen. We're trying to serve our audience and one way we're doing that is to allow them to talk to them on social platforms."
That means Ehrich focuses on finding the best form of content to fit the story, whether it's a natively uploaded post (which the vast majority of its Facebook posts are) and whether it's an image, photo or article. Of the top 10 engaging Facebook posts of this year, several were photos and videos. Fox News also posts a lot (averaging 36 a day versus 25 for all top news sites, per CrowdTangle), which can't hurt; the more you post, the better the chances something will hit.
"Visual content is very important, and sometimes that's just taking what someone said and turning it into a visual, by putting a quote over someone's face," he said. "Or, if there's a lot more to the story, we'll post a link."
Fox News is well positioned to do well on social media because of its distinct voice and big, established loyal following, but it's also executing well, said Brandon Silverman, co-founder and CEO of CrowdTangle. "They made the transition to native video pretty quickly," he said. "When it comes to Instagram, they've been testing more out there as well. There's oftentimes posts that are just images. They post videos. That means they have a lot of on-platform engagement."
Fox News is known as a bastion of conservatism, and the page's content doesn't let its fans down. The 10 most engaging posts on Facebook so far this year included a stories about the pro-gun movement, Memorial Day, National Police Week and Nancy Reagan. But feel-good and faith-based content also performed well, like posts about Groundhog Day, which got 349,000 shares; and a sunrise that looks like a cross (299,000 shares). "There is no one type of post that does well or goes viral," Ehrich said.
That freedom to experiment means the publisher also was early on in using Facebook live video, which it did back in January when Fox News' sibling channel Fox Business Network broadcast from the GOP debate in Charleston, S.C., and has continued to do at other political and news events. Fox News also sees big opportunity on Snapchat Stories, which has proved to be a good outlet for posting behind-the-scenes views of its operations and breaking news.
In the rapid shift to platform distribution, publishers are finding themselves torn between the competing desire to reach audiences where they are and drive them back to their own sites, where they have full control over ad sales and the user experience. Legacy media companies are especially concerned that off-platform distribution will cannibalize their established businesses.
Fox, for its part, is making the bet that having a strong engagement story on the social platforms will take care of the rest as those platforms increasingly let publishers monetize there.
"One of the most important metrics is going to be engagement, and we're going to have an awesome story to tell for potential sponsors," Ehrich said. "Engagement on social platforms equals earned media."
Image from Fox News via Facebook.
https://digiday.com/?p=185072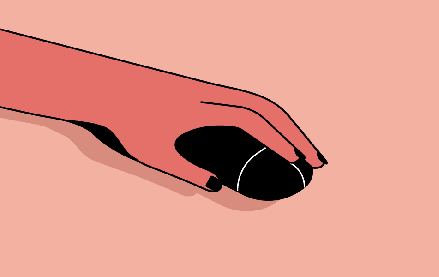 December 1, 2023 • 3 min read
People claim that the role of chief diversity officer is vanishing. However, AI is booming, and the CDO can help ensure responsible AI.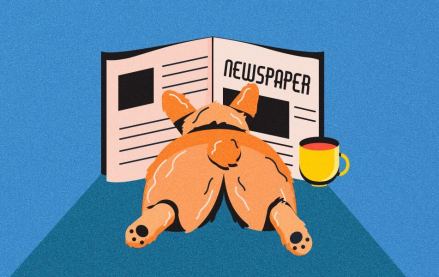 November 30, 2023 • 4 min read
Digiday+ Research found that publishers' programmatic ad revenue didn't quite live up to expectations this year, but they still see it as a growth area.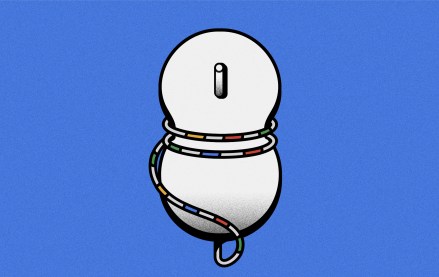 November 30, 2023 • 13 min read
For a couple of publishers, referrals from Google are down upwards of 60%.