Former Manchester United footballer Louis Saha is helping athletes become media entrepreneurs
June 24, 2021 • 5 min read
•
•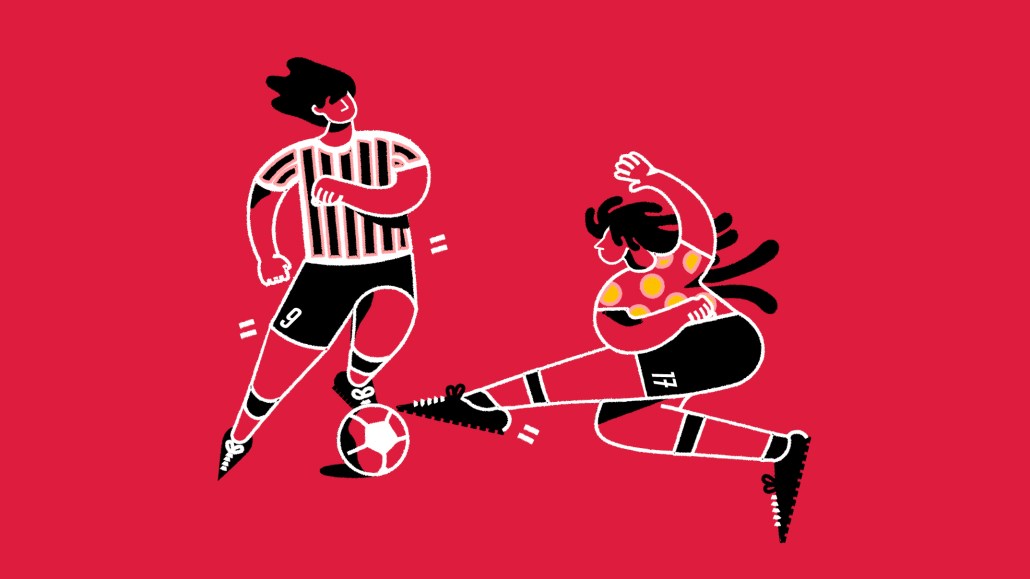 Ivy Liu
Former Manchester United soccer player Louis Saha is a reluctant talker, but that does not mean he is introverted. He talks when he has something important to say and he has a lot to say about athletes becoming more entrepreneurial, especially when it comes to media and entertainment.
In fact, Saha's been regularly urging fellow soccer players to secure their financial futures since he hung up his own boots in 2013. The rags to riches stories that define many players' entry to elite sport can all too frequently play out in reverse when they leave it. As recently as 2018, an investigation by Four Four Two magazine estimated that 40% of professional soccer players encounter financial problems during their careers or in retirement.
"I actually think it's easier now than ever for athletes and celebrities to secure their financial security for the long-term," said Simon Oliveira, md of talent and creative IP sports business Kin Partners. Top-level performers have never had so much wealth or so many investment options. That said, we live in a world where agents, financial advisors and businessmen target young and impressionable talent with significant riches, so seeking the right guidance is key.
Saha's own experiences bear this out. As a player, Saha found out that his own agent had agreed to a six-figure commission to be paid to someone associated with a club he was about to sign for. He struggled to understand why he had to pay an eye-bulging sum to an individual he had never even met. Saha constantly had to "gamble," in his words, with the advisors he employed bereft of his own expertise.
While talking about these hardships over the years has raised awareness, Saha wanted to do more. So he created the AxisStars platform in 2014 — a place where elite athletes and entertainers can go for all manner of advice, potential business deals, and networking opportunities away from the pitch. And despite being around for several years, AxisStars couldn't be more pertinent than it is now.
"The era of social media has intensified the connection with athletes and fans, for better or worse, but athletes aren't always best equipped to understand this influence," Saha told Digiday. "Sure, there are sites and PDFs people can access, but that's not always digestible for athletes and artists. It's hard for them to get a grip on their affairs."
In AxisStars, Saha, alongside business partner and marketing consultant Kate Hamer, is building a platform to change this. In a world where it's all too easy for athletes to have their lack of financial acumen exploited or be constantly at the end of bad advice, there are few places they can repeatedly turn to for sound judgment on what's best for their finances. Think of AxisStars as a cross between LinkedIn and Tinder for athletes and entertainers looking to link up with business opportunities.
"There are lots of advisors, supporters, federations, even player unions around athletes that all have their own agenda," said Hamer. "AxisStars is more focused on how we use the technology to create the ideal career journey based on their interests and where they are in their career, for talent to make sure they get the best from it."
When it launched, AxisStars was only open to former athletes. Eventually, current athletes were also allowed in. Once there, users could talk to one another about issues related to career-related issues, from lifestyle to finance, insurance to physical fitness. There's even a place they can go and manage their commercial deals.
"We want athletes and artists to see the platform as a safe space they can trust; where all the information is there for them or they can get access to contact they don't have," said Saha. It's a place that's built for them and is governed by an internal logic that will grow with the regulation of technology, not commercial greed. The experience is private so there's no need for people to feel ashamed asking about something they think others would expect them to know."
This experience has evolved over time. What started out as a site is now also an app. Over the years, Saha and Hamer have introduced small groups of athletes and entertainers from different fields into the app in stages to get their feedback and insight as to what they need. That's why the platform is now at 65% soccer. Naturally, Saha has the most connections there.
Rugby has been another focus. It now accounts for around 15% of AxisStars's user base. Cricket is another growth area for the future at around 4% of the platform as are female athletes at 22%. Five in 10 (52%) of its members are in the U.K., a third (33%) of them are in France, 10% Rest of Europe and 3% in the U.S.
"Athletes don't always get the support they need because so much of the industry is short-term focused," said Hamer. "The social media training a footballer gets, for example, will be focused on not getting the club in trouble. Footballers rarely get any training on how to develop their own brand."
Athletes and entertainers share their interests with the app while creating a profile. Those interests are then used to inform commercial offers they receive via the app. All those offers are from companies that have paid a fee to join AxisStars where they are vetted by an internal board. Consultants, agents, and lawyers on the app also pay a fee and go through the same vetting process.
Members give those companies and individuals a rating, much like they would do an Uber driver or an Airbnb host, so others have an idea of the quality of service. "It's one thing earning the money, but it's a very different ball game knowing where, when and how to invest it," said Oliveira. "If you surround yourself with the right people, who are smart enough to know when they need to bring in external expertise to oversee investment opportunities, that is half the battle. Ultimately, all investments carry risk but you are mitigating those risks if you seek top-level specialist advice as a good management team would do."
The idea is that AxisStars isn't just a platform for the most popular talent from the world of sports and entertainment. Someone who doesn't have companies queuing up to sponsor could use it to get in front of more sponsors.
"We're more focused on education but we think of the platform as a hub where people can find pretty much anything on how they can develop their own interests," said Saha.
https://digiday.com/?p=418930
October 2, 2023 • 1 min read
•
•
The publishers who attended DPS were focused on the potential upsides of applying the technology to their operations while guarding against the downsides.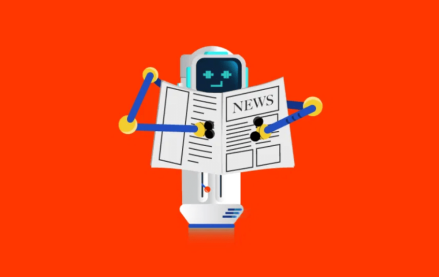 October 2, 2023 • 4 min read
•
•
Now that ChatGPT users can surf the internet for information, some publishers are reconsidering the weight of the issue.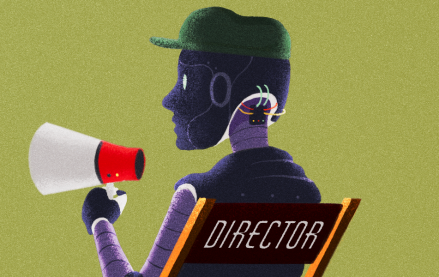 October 2, 2023 • 5 min read
•
•
As Meta makes celebrity-like chatbots, ChatGPT learned to "hear," "see" and "speak" while Spotify is piloting AI-translated podcasts.