For Vice Media, bad-boy news culture is dead, long live news
December 30, 2020 • 6 min read
•
•
This story is part of Endgames, a Digiday Media editorial package focused on what's next, what's coming, and what's being phased out in the industries we cover. Access the rest of our Endgames coverage here; to read Glossy's Endgames coverage, click here; Modern Retail's coverage is available here.
Going into 2021, publishers will do their best to lean into whatever makes them differentiated.
This is especially true for Vice Media Group, which is trying to stick a landing no other media company has even attempted. After years of building its name — and a $1.4 billion war chest of venture capital — by pitching itself as the next great youth culture brand, Vice Media Group has been busy rebalancing and refocusing itself more as a 21st century news brand.
While the company draws in a diverse array of revenue streams — in addition to its news division, Vice Media Group operates its own creative agency (Virtue), a film & television studio business (Vice Studios), a linear cable channel which it co-owns with A&E Networks (Viceland), and a digital portfolio business, which includes its recent acquisition Refinery29 — it has spent a good portion of the past two years making news a more visible part of its brand and value proposition, in no small part to build loyalty with its existing audience that trusts its news coverage.
This year, the company launched Vice World News, a separate brand for its global news efforts. The brand will exist across linear and digital formats, with a fast-growing presence on Instagram as well as 25 different television series in production, many commissioned as part of an agreement with Antenna Media Group, which will distribute the content in markets ranging from Greece to Azerbaijan.
Vice News also expanded its audio footprint, launching a podcast partnership with iHeartRadio, the second it's forged in the past 15 months (it announced a deal with Spotify last October).
Given the accolades Vice's news efforts have received, the investments make sense. This year, Vice News won its first Pulitzer Prize for an episode of "This American Life" Vice helped create along with the Los Angeles Times. It also received another truckload of Emmy nominations — 18 to be exact — more than any other primetime news cast, the third straight year it's accomplished that feat.
Add in continued growth from the rest of the business — Virtue added 61 new clients this year and the Studios business has 130 projects in development or production — and Vice Media Group is moving to turn a page and start a new chapter. The company said it is on track to be profitable in the fourth quarter of this year and expects all five lines of business to grow revenue in 2021.
But a news-ier Vice would sit on terrain that could be just as rocky as the outlaw turf it staked out years ago. News remains a category that many brands will not invest in, and the publishers who play in the space have enormous scale and resources.
On top of that, in many clients' eyes, Vice is still chained to the bad boy reputation forged by Shane Smith, the company's cofounder and executive chairman. Just as some continue to regard BuzzFeed as a repository of cat quizzes, despite its status as an affiliate commerce powerhouse and an award-winning news publisher, Vice is still thought of in ways that disadvantage it in its hunt for new business.
"If you ask me, what is my personal thought, I'd say that it's a news brand," said Bill Durrant, the founder of the media agency Exverus Media. "But if you ask me who they're being compared against [by clients], it's always against the lifestyle folks, the Complexes of the world."
That disconnect creates a dynamic that seldom works in Vice's favor in Durrant's discussions with clients.
"[Some clients will] ask about it," he said, "but if we recommend it, they'll say, 'Well, hold on a second!'"
Though Vice's sales posture has softened in recent years, its executives say they are fine with being a bad fit for some advertisers.
"Either you stand for something, or you stand for nothing," said Nadja Bellan-White, Vice Media Group's CMO. "And if you stand for nothing it impacts your bottom line. The brands that are attracted to us are interested in that truth."
Vice's executives also dispute the idea that they are limiting themselves to news. While the company's leadership allows that much of the company's reputation — even its naughty side — was built on news content, its top executives insist that the other legs of the stool are just as important.
"News is often at the epicenter of the content at the other lines of business," Bellan-White said. "The great reputation we've built is largely built on the back of news."
"As much as it's central," Bellan-White added, "I cannot tell you that I don't spend equal time on Refinery29 and i-D and Virtue and the studio business, which are equally valuable."
But the company has also spent time concentrating more parts of its business under the News umbrella. In the spring, when Vice took its turn reckoning with the coronavirus's impact on business, it eliminated 5% of its roles, most of them open positions concentrated in digital and international. After those layoffs, Vice moved a number of different pieces from the digital part of the company, including its technology news brand Motherboard, under the Vice News umbrella.
"What we've put a lot of focus on this year, in order to better serve audiences and brands, is putting more of the news-style content into the Vice News bucket," said Jesse Angelo, Vice's global head of news and entertainment.
Those changes, among others, have helped nudge's traffic upwards slightly this year. Since the pandemic began, Vice Media Group's unique users have been up 15-20% year over year, though the increases have been narrowing.
But in a world where publishers of all different kinds are competing with one another (and competing with platforms too), scale remains a concern. Vice claims it reaches 380 million unique users around the world, up slightly from the 350 million it claimed it would reach following its acquisition of Refinery29 last year. About half of those users, Vice says, are outside the U.S. "If you're going to compare them to an NBCU or a Warner, certainly their reach is a problem," said Carrie Drinkwater, executive director of investment activation of Mediahub.
Drinkwater stressed that most clients don't regard Vice as a scale play and that she sees a lot to like about the year Vice Media Group has had. In addition to the strength of its news brand — "I think the way they do news is a little less polarizing [than competitors]," Drinkwater said — she singled out "Dark Side of the Ring," a Viceland show about wrestling, as a potential franchise in the making, and added that the company's made great progress around using its audience data.
"They're what you think their brand is supposed to be," Drinkwater said. "They want to be edgy."
https://digiday.com/?p=387180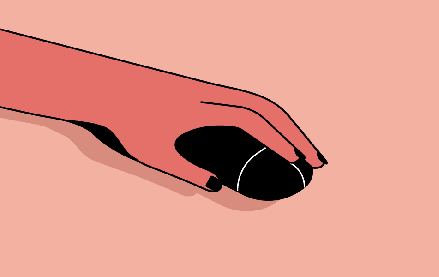 December 1, 2023 • 3 min read
People claim that the role of chief diversity officer is vanishing. However, AI is booming, and the CDO can help ensure responsible AI.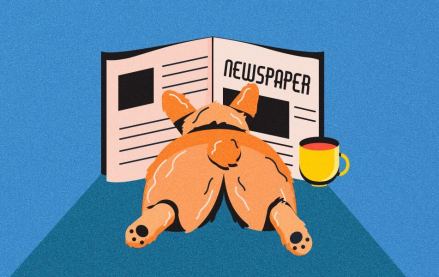 November 30, 2023 • 4 min read
Digiday+ Research found that publishers' programmatic ad revenue didn't quite live up to expectations this year, but they still see it as a growth area.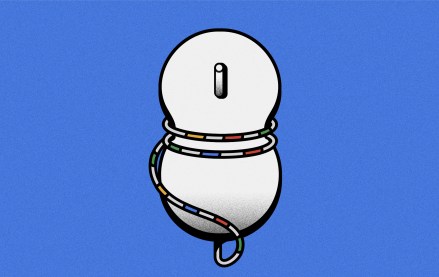 November 30, 2023 • 13 min read
For a couple of publishers, referrals from Google are down upwards of 60%.