Twitter execs professed to want a "low key" public offering, but judging from the media reaction to news it filed documents for a stock offering, that's not going to happen. And that's not such a bad thing, particularly since the hoopla around a Twitter IPO will travel far, helping explain to the uninitiated what exactly Twitter is.
According to the SEC, when a company files its intent to go public, the company is limited to what information it can release to the public. The media, however, can talk all it wants about the company. The media coverage of Twitter's coming IPO — and it will be everywhere — means free marketing for the social platform. This is a good thing for Twitter, experts say, as it will help inform not just potential investors, but the almost 2.2 billion global Internet users who aren't yet using Twitter. (According to Internet World Stats, there are 2.4 billion global Internet users; Twitter boasts 240 million accounts.)
"Because of the quiet period, there will be lots of people explaining Twitter to other folks and, of course, explaining the Twitter business model to other folks," said Ian Schafer, CEO of Deep Focus. "A lot of the conversation coming through [media] will benefit [Twitter] greatly through this period."
The articles will not only be geared to Joe Investor or Jane Marketer but to the everyday consumer who isn't consumed by Twitter on a daily basis. USA Today, for example, has published at least seven articles since last Thursday about the planned IPO. The Today Show did a 13-second item on the company's IPO. There will undoubtedly be more to come. Be ready when your parents ask you about tweeting.
"Anytime there is any speculation/press/conversations around a brand, it technically is good," said The Media Kitchen's chief digital media officer, Darren Herman. "It gets the brand top of mind. Even when Charlie Sheen was going AWOL, he got a few sponsorships from it."
Explainer pieces, like this one from the New York Times or this one from the Wall Street Journal are good for the company, said Chris Penn, vp of marketing technology at Shift Communications.
"A lot of what we see in the social media fishbowl revolves around Twitter's usefulness," Penn said. "It's taken for granted that [Twitter] is used by everyone. In reality, it's not."
The idea of Twitter drifting behind media mentions is nothing new. As the media's town hall, Twitter gets plenty of free word-of-mouth marketing. Tune into any prime time television show, and you'll see a hashtag for that show. Same for events like the Oscars or Super Bowl. Athletes and actors, musicians and media moguls air their inner dialogues to millions of fans and followers. But the difference, experts say, is that the explainers from the media are now reaching beyond the living room and into the boardroom.
"This reporting — where it will appear in the financial press and trade journals — will be places where corner-office folks pay attention to," Penn said. "It's a great way to reach them and introduce them to what Twitter's about. It's now becoming clear that here's why [Twitter's] a functioning business and why you should be using it for your business."
However, there could be a slight downside to all these articles, according to Schafer.
"You can prop up a company as high as you want, but you don't want to do it too much because you want the IPO price to be perfect," he said. "If it's underpriced, it's OK too, but you never want it to be overpriced, which is kind of what happened to Facebook."
But unlike Facebook's IPO, which was a cultural event, Twitter's IPO won't hit those fevered heights, experts say. Penn said it won't be the "media circus" that Facebook was. Herman said it's just another IPO where some lucky entrepreneurs and executives make handsome sums of money, and isn't quite sure about the additional value of what all the press coverage will bring to Twitter.
"Twitter has had rockstar-like founders who have been on every major talk show hawking the service and have had additional media attention from celebrities that any company would want but few get," Herman said. "I don't know the increased value that an IPO will bring, but at least they will see a short-term increase of users who are driven from the press attention."
And that's just gravy for the social platform whose biggest knock is that it's just a service to reflect on what you had for lunch.
Image via Flickr
https://digiday.com/?p=49692
October 2, 2023 • 1 min read
•
•
The publishers who attended DPS were focused on the potential upsides of applying the technology to their operations while guarding against the downsides.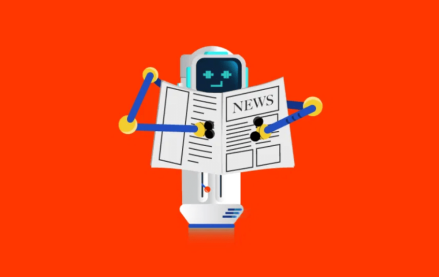 October 2, 2023 • 4 min read
•
•
Now that ChatGPT users can surf the internet for information, some publishers are reconsidering the weight of the issue.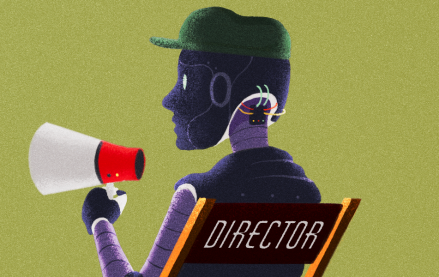 October 2, 2023 • 5 min read
•
•
As Meta makes celebrity-like chatbots, ChatGPT learned to "hear," "see" and "speak" while Spotify is piloting AI-translated podcasts.