Food publishers have found the recipe for success when it comes to Facebook video.
The most popular video publisher on Facebook is BuzzFeed Food, which has so far posted over 250 videos to Facebook, offering viewers step-by-step tips on how cook oddball recipes such as double stuffed pizza dogs, bacon-wrapped grilled cheese, and honey-whiskey lemonade, among many other similarly inventive creations.
Many of BuzzFeed Food's Facebook videos were initially created for Instagram, limiting them to 15 seconds and encouraging viewers to watch them on loop. While the videos did well on Instagram, it wasn't until they were posted on Facebook that they "blew up," according to BuzzFeed Food creative director Emily Fleischaker. Newswhip said that BuzzFeed Food's videos were shared 66 million times in June and watched over 390 million times overall, second only to BuzzFeed's main Facebook account, according to data from Tubular Labs.
That success is partly a function of the brevity of the videos and the novelty of their content but also the inherent shareability of food itself.
"Food is an easy thing for people to bond over on social media no matter if they know each other really well or only know each other a little, if they're constantly in touch or have been out of touch for a while. It's a lighthearted topic, it's not too serious or overtly political (most of the time)," said Fleischaker. "Not everyone wears makeup or likes to workout or is getting married or is a parent — or even likes to cook. But everyone's gotta eat."
BuzzFeed Food's most popular Facebook video has been its 15-second s'mores dip recipe, which has been viewed nearly 96 million times since June. Fleischaker said that the video worked for viewers because it's both unusual and easy to make — all the while fitting into the larger obsession around "snackwave" food on the Web.  The videos are a joint effort between BuzzFeed Food and the BuzzFeed Motion Pictures video team.
Facebook said in April that users watch over 4 billion views a day, an increase from 3 billion daily views in January. Video ads on the site accounted for 22 percent of total ad spend in June, according to ad tech firm Nanigans. But Facebook's decision to autoplay video by default, coupled with its squishy definition of a view, means that its video success comes with a few qualifications.
The advantage of Facebook video is in its viral potential. In April, food-focused video network Tastemade posted to Facebook a four-minute video detailing how to make a "no-bake Strawberry chocolate tart." The video quickly racked in both the views and Facebook user engagement: In three months, the video has been watched 68 million times, has 1.8 million shares and nearly 100,000 comments, many of which include photos of readers' attempts to replicate the formula. Tastemade, which is No. 4 in Tubular Lab's Facebook video rankings, got 165 million views on Facebook in June.
"When you create something that inspires people to create that thing themselves, they want to share it," said Tastemade head of programming Oren Katzeff. "Content that is inspirational on Facebook can lead to action. People watch what you did, duplicate it, then try to do it themselves."
BuzzFeed's and Tastemade's Facebook video success is unsurprising given how well food content, which is inherently visual, has traditionally traveled on the Web. But Facebook has introduced some new challenges for publishers, which have had to tweak their videos for the new platform. Unlike on YouTube, for example, where viewers actively seek out video, video on YouTube appears in users' feeds. BuzzFeed Video executive producer Andrew Gauthier said that videos in 15- to 50-second range work particularly well on Facebook.
"On Facebook, there's more of a discovery element. It's a different engagement pattern. It means we have to work a lot harder to make stuff that people see and immediately catches their eyes," said Katzeff.
https://digiday.com/?p=126590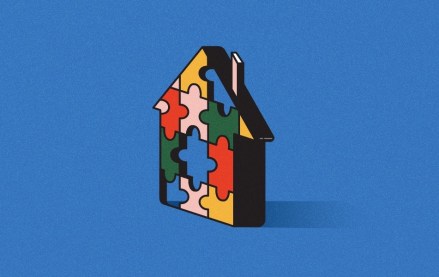 September 22, 2023 • 4 min read
Apartment Therapy's president Riva Syrop took the stage at the Digiday Publishing Summit to discuss the convergence of commerce and sponsorship revenue within its Small/Cool event.
September 22, 2023 • 4 min read
Media execs took stage at the Digiday Publishing Summit to discuss the growing importance of ROI in ad campaigns this year.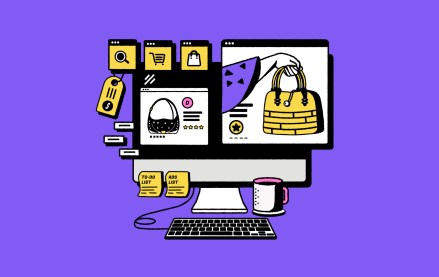 September 22, 2023 • 4 min read
CEO Satya Nadella said AI assistants will be as ubiquitous as PCs and will help users navigate across apps, operating systems and devices.