'The world isn't going back to where it was': Publishers grope in the dark for signs of what's to come
April 9, 2020 • 4 min read
•
•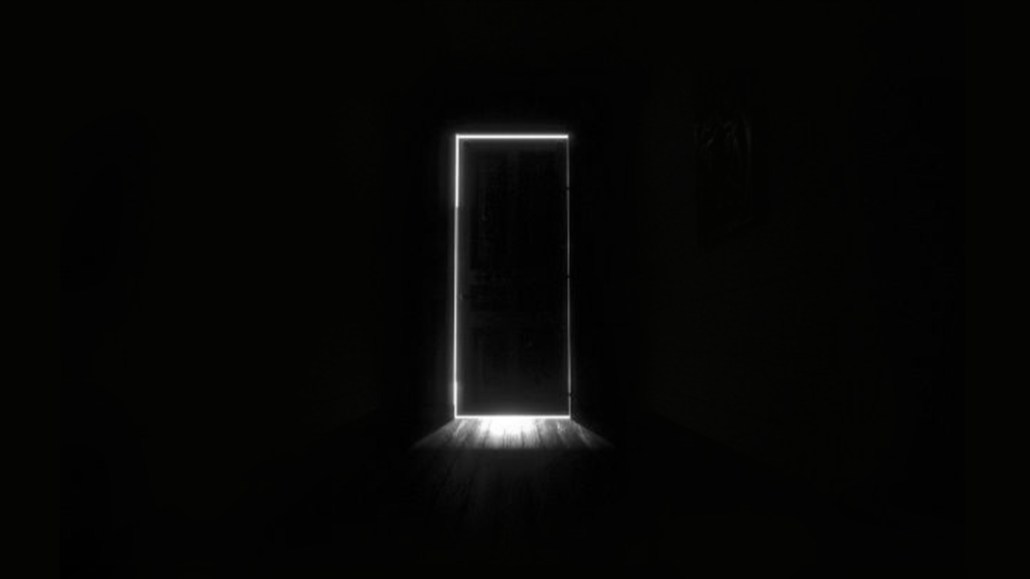 Over the past week, in discussing the current situation with top revenue executives at publishers, I return to an analogy: Waking up in a hotel room (remember those?) in the middle of the night and the momentary confusion you feel as your eyes attempt to adjust to what seems like impenetrably thick darkness in an unfamiliar room.
"We can sort of see where the wall is," replied the CRO of a major digital publisher to this analogy. For this exec and many others, seeing the outline of the wall — or is that the dresser? — is an improvement from a week earlier.
Here's the outline of what is hazily becoming clear:
This is a long-term issue.
There are binary camps emerging. One group believes the economy, and therefore the industry, will snap back to as it was, bruised but ultimately with strong fundamentals. The other camp sees a long, years-long grind and a sharp break. More people I speak to are seeing a scenario closer to the pessimistic camp. I haven't heard anyone report anything less than a 20% decline in revenue from original forecasts. That is going to force further tough choices that go beyond pay cuts, as we saw with moves to cut staff by Group Nine and Bustle Digital Group.
"The world isn't going back to where it was," said the CEO of a digital media company. "It's going to take a long time for it to return to normal."
True visibility isn't coming anytime soon.
The CRO at the major digital publisher said normally at the start of a quarter, they can tell within 2-3% where the quarter will end up. Now that variance is, conservatively, 20%. Some campaigns, particularly in industries facing existential crisis like travel, have been scrapped entirely. But many more are delayed. Production on branded content is hard. Messaging appropriate to the moment is in the works. Clients are determining basics like whether their supply chains will be fully functioning by the back half of the year. Planning in this environment is truly for the discipline of the exercise itself.

"I've got $15 to $20 million floating somewhere," this exec said. "Hopefully it's going to land this year."

Brand "purpose" never meant much.
Marketing executives have long liked talking a big game, whether on Twitter or on-stage at industry events, about how they have a purpose greater than selling more of an undifferentiated product at a price premium. They had purpose. The epidemic of keyword blocking of advertising on coronavirus news content puts that to bed. A major publisher told me they see ad rates on average 30% lower on coronavirus content versus non-coronavirus content. What's more, the content itself is often lifestyle and entertainment content that makes reference to the virus. No matter, brand safety vendors are blunt tools.
"The default settings matter and drive 80% of the behavior," the publisher said.
Another sales exec put it more bluntly: "Brands haven't just lost their purpose, they've lost their minds."
The answer for big publishers: Go directly to brands themselves, one by one, to tell them what their agencies and vendors are doing. Many are simply unaware, a publisher told me: "It's a real pain the ass."

Nowhere is safe.
Publishers have mostly all sung from the diversification hymn for some time now. In this crisis, the impact, however, is being felt very broadly. One bright spot for publishers has been their burgeoning commerce operations. This is now getting whacked as Amazon and Walmart cut off, or sharply curtail, referral fees for some items. One publisher told me that fees for consumer electronics products dropped from 15% to 3%. On the face of it, Amazon has a good case: It is focused on essential goods. At the same time, publishers see another revenue area being hit hard just as advertising dries up. "It feels a little opportunistic to me," the publisher said.

Another bright spot has been podcasting. There, downloads have dropped as much as 25% as people's routines are disrupted and less time is spent commuting. The pain isn't broadly shared here, however. One publisher theorized that podcast advertising's large direct response base, particularly among digitally native brands, has insulated it to a degree.

Consumer revenue is king.
Publishers are seeing a mini-boom in subscriptions. The Wall Street Journal has added 140,000 over the past three weeks. According to paywall tech provider Piano, subscriptions are up across the board. This is good and healthy. Advertising has always been too fickle, too easy to turn on and off, too dependent on whims. The abandonment of advertising is a wake-up call to publishers. One newspaper executive noted to me that a disturbing conclusion about the blocking of news sites by advertisers is this: "If it was insanely valuable to [advertise on news sites], they wouldn't stop." Instead, this executive wants the news industry to turn squarely to think harder about the services they can provide their audiences and advertisers, like help setting up and running "brand newsrooms."

"The whole industry is going to change when we come out of this," the exec said. "Yes, brand dollars will come back but there are going to be different expectations."

https://digiday.com/?p=363787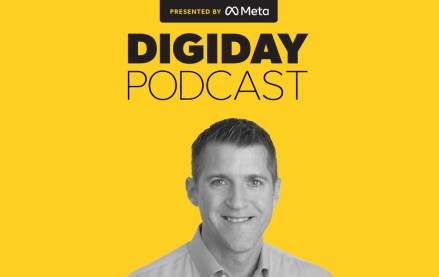 November 28, 2023 • 4 min read
Google's vp of global ads is confident that cookies will be gone from Chrome by the end of next year, despite all the challenges currently facing the ad market.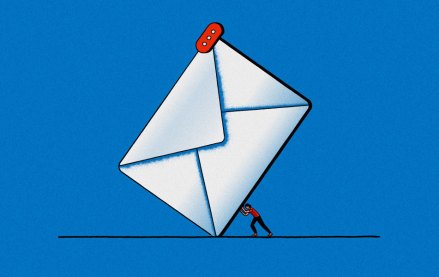 November 28, 2023 • 6 min read
Some email newsletter platforms' click-through rates are actually click-to-open rates, which are measured against the number of emails opened rather than the emails sent. But buyers seem to prefer it that way.
November 24, 2023 • 5 min read
Publishers' events businesses picked up pretty significantly during the back half of this year — and they will focus on sustaining that lift into 2024, according to Digiday+ Research.