Each Friday we ask an industry leader to critique Digiday's coverage of the industry that week. This week, Todd Sawicki, CRO of Cheezburger, shares his two cents.
Can Facebook Meet Creatives Halfway?
Speaking at Cannes, Facebook's global head of design, Paul Adams, asked creatives not to treat the platform like other media, but instead to use it as a creative canvas.
The current meme of whether or not Facebook is a branding platform is derivative of the question that the online world has been facing since the first banner ad ran on Hotwired in 1994. One of my pet peeves with this debate is it assumes that X needs to be a branding platform in the first place or that it needs to replace the branding platforms that are alive and well. Digital, online and Facebook do not exist in a vacuum. No one believes digital will replace all other forms of advertising or branding, and no one believes Facebook will replace all other forms of branding or advertising. Thus, many are asking the wrong question about Facebook and digital in general.
The right question to ask is, where does Facebook (and digital) fit into the branding and advertising mix? Facebook and digital in general absolutely have a place in the marketing mix for every single brand advertiser. Facebook is the No. 1 website in the world in terms of consumer engagement. If you want to go where users are hanging out, then you will need to engage with consumers on Facebook. So the question of whether Facebook is a good "branding" platform is irrelevant when it means, "should I market on Facebook?"  The answer, to be blunt, is, "Duh! Of course."  And the same applies to digital in general.
Since all brands need to be where their consumers are spending time — online — then the question becomes, what is the right way to use these channels? Facebook might not be the place where I tell emotionally engaging stories that perform extremely well in 30-second spots on TV. Digital might not be the place where I can easily grab the attention of users. But digital and Facebook are places where I can offer depth and actual interactions. TV does not offer the chance to actually interact with a brand; Facebook and digital do that better than anything. As a forum to allow your consumers to play with you and your brand, digital rules. Facebook talking about how brands are successfully using their platform is key, and brands and agencies need to pay attention.
The Brand View of Social Advertising
Despite GM's pull-out of Facebook, other brands discuss why they're bullish on social advertising.
The two big categories of online advertising to date have been display and search. Social advertising is the next meaningful category of online marketing and will be a multi-billion dollar category of spending. Why? Social is unique to digital (compared to traditional), and it's where the majority of time spent by consumers is and will be: online. Now the $20 billion dollar question is, how will this category be managed? Will it be client-driven? Will it be agency-driven? And if agency, by which agency — a dedicated social agency like Banyan Branch? By the creative agencies like BBH or Droga5? By the media agencies like Horizon or Mediavest? Or by PR agencies like Weber Shandwick or Edelman? For a publisher built around social content, figuring out who to talk to about social advertising is like being the new kid at camp given the task of finding a left-handed smoke shifter.
It's clear that clients are hiring marketers with dedicated responsibilities for social marketing. Who on the agency side actually does the execution is a bit of a mixed bag. There are people gaining valuable experience about what works and doesn't, what is the right amount of spend and what isn't, and where this fits into the canvas of a whole brand marketing plan. Every corporate marketer who has this responsibility that I've met has been knowledgeable and, more importantly, seems to be the person who has the ear of the CMO. These are rising stars, and I would make a note of everyone on this list and pay attention to what they have to say.
The takeaway for me is: Social advertising is going to be led by the clients, not by the agencies. I would also not be surprised to see individual agency people who get social and want to lead interesting and innovative social advertising efforts leave agencies and go to clients where they can actually have an impact. Look at the backgrounds of leaders like Shiv Singh at Pepsi, Kevin Doohan at Redbull and Adam Kmiec now at Campbell — all are agency alumni on the corporate side.
The Cannes Questionnaire
Digiday polled top agency executives on key aspects of the Cannes International Festival Creativity, aka the Cannes Lions.
Ahh, the boondoggle of boondoggles: Cannes. I love the fact that the advertising agency business figured out how to have a boondoggle event in as fabulous a place as Cannes (vs. Vegas or LA). These agency people are smart. Other then the French love affair with smoking, Cannes is as perfect a place as anywhere in the world. Cannes is like the executive version of SXSW.
That being said, the creative agencies' focus on awards is perfectly understandable. Seemingly ever since the rise of digital, creative agencies have been neutered by media agencies. The money flows through the media agencies and thus, seemingly, so does the power. Publishers are told, "don't talk to creative agencies; they don't get to spend any money." Clients started looking at creative as a cost to be managed, instead of a way to celebrate and innovate. So what was left for creatives to get some affirmation? Awards. In many ways, awards like Cannes kept the creative dream alive while the bean counters ran the advertising show for so many of the last few years.
The good news is that as media online is fracturing and new non-IAB standard channels of advertising are emerging; the creatives are again being called to be, well, creative. There is no cheap or cookie-cutter way to advertise on a Facebook page. There is no cookie-cutter way to do native advertising. Those will all take great creatives. So hopefully we'll see even more innovative and creative campaigns in the future of Cannes. So, yeah, Cannes will always be a boondoggle; however, it will no longer be just a place for heretofore forgotten affirmation, but the place where real innovation gets highlighted.
Technology Review: Apps are Waste of Resources
MIT's Technology Review's editor-in-chief, Jason Pontin, discusses his decisions to move away from the app economy and experiment with other modes of revenue.
Apps are a waste of resources, this article leads. Well, if, as a publisher, you want to be the ostrich that sticks its head into the sand, go right ahead. Mr. Pontin says that he sees no overriding benefit to apps. Ahhh — how about readers? How about built-in revenue models? How about fuller access to device features? Just ask Facebook its thoughts about its HTML5 versus native app strategy (supposedly a driver behind its Instagram acquisition)?
Look, I get having to build an app can be expensive and bewildering for a publisher, especially if they already feel like their tech budgets and resources are stretched thin just by supporting their existing websites. But the future is mobile, and given the growth of mobile usage at the expense of Web usage, you are going to have to deal with mobile unless you want your business to die. And users have clearly shown a preference for apps over mobile browsing.
I speak from first-hand knowledge; we waited at Cheezburger to build mobile apps, finally launching iOS apps last fall and Android apps just this month. However, we have been handsomely rewarded with strong growth in daily users. We've gone from zero to 15 percent of our daily audience on mobile (all net additional users) and project to have a third of our audience from mobile apps by the end of the year. We had a mobile browser version of our sites, but it wasn't popular and certainly wasn't growing. The phrase used to be "publish or perish." Now it's "publish apps or perish" on mobile.
Why Ikea Bets on Flash, Not HTML5
Ikea Russia recently rolled out a new site built on Flash, not on HTML5. Marketing manager Nicolas Johnsson defends the company's rationale.
When I saw this article, I literally fell out of my chair. Did we magically go back in time to the 1998-2005 Web era? I didn't even realize that websites were still being built with Flash. It's funny, because everyone in the online publishing space has known forever what a total pain Flash is; it chews up processing power, it kills battery life on laptops and it's the No. 1 reason Firefox crashes. And it doesn't work on mobile devices. Yes, it took Steve Jobs to say the emperor has no clothes with regard to Flash, but as much as he was vilified for saying it, Jobs was absolutely correct.
Yes, HTML5 is far from being ready for prime time; browsers don't support it well, video support is inconsistent, and devices don't often expose all of their features through HTML5. That being said, Flash is a dying technology. So the idea of investing in Flash for a retail site, of all things, is, well, interesting. I would think any Web retailer or publisher would be seeking as broad an audience as possible and support as many platforms and devices as possible. Flash no longer does that.
We can probably start the countdown to when this Ikea site will be redesigned outside of Flash. Anyone want to take the other side of that bet?
https://digiday.com/?p=15832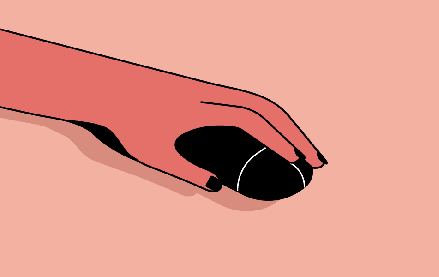 December 1, 2023 • 3 min read
People claim that the role of chief diversity officer is vanishing. However, AI is booming, and the CDO can help ensure responsible AI.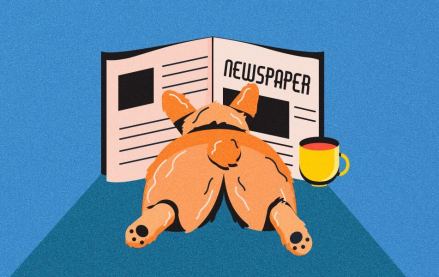 November 30, 2023 • 4 min read
Digiday+ Research found that publishers' programmatic ad revenue didn't quite live up to expectations this year, but they still see it as a growth area.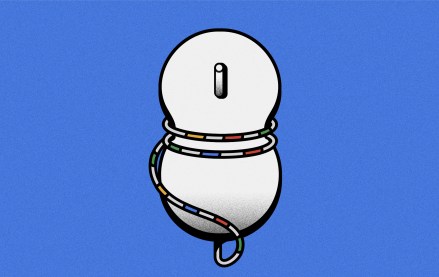 November 30, 2023 • 13 min read
For a couple of publishers, referrals from Google are down upwards of 60%.