ICYMI: How Facebook is wresting control from publishers and agencies alike
September 16, 2016 • 4 min read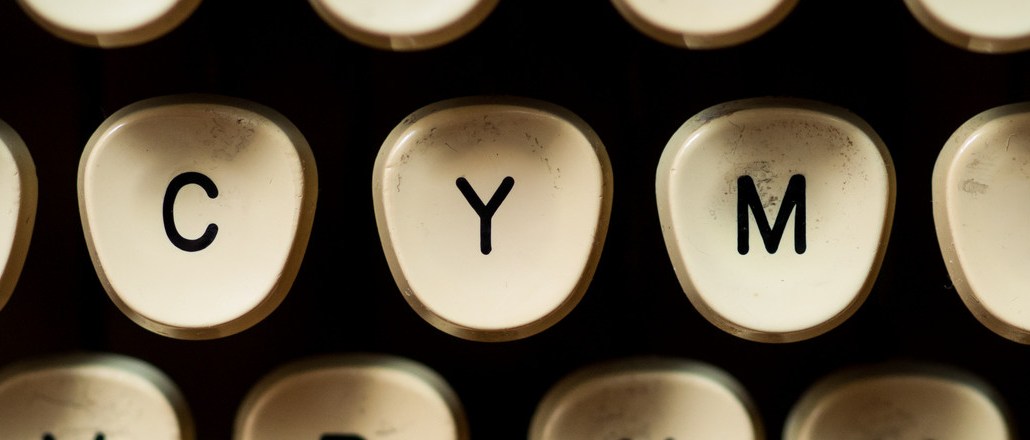 The growth of programmatic advertising was supposed to mean the death of the ad network. Facebook is proving that wrong, writes Yuyu Chen this week. If you haven't read it yet, it's still news to you. Here's a roundup of a few of our best stories for the week ending Sept. 16:
About Facebook
The social network is building an ad network that is a $1 billion business with 3 million advertisers and an undisclosed number of publishers, and it's growing by rejecting many of the beliefs held sacred by the ad tech world.
It doesn't rely on cookies, it doesn't run real-time bidding, and it doesn't serve desktop display ads. As fast growing as it is, FAN is taking ad control away from publishers and advertisers at the same time. "When advertisers rely on Facebook's data and let it tell you where your ad budget will be, that is not a good place to be," David Gaines, chief planning officer for agency Maxus' American operations, tells Chen.
Dmexco: done
Swap the French Riviera for Cologne; the rosé for beer and Wienerschnitzels; opulent yachts for gargantuan stands, dial up the ad tech, and you've got Dmexco.
Dmexco, which wrapped up its two-day run yesterday, has transformed from a niche European ad tech trade show to a regular stop in the media world's seemingly never-ending global circuit of gatherings. Our own Jess Davies was there. It's a wonder how any work gets done, she reports. With 50,000 attendees and 570 speakers this year — and just two days — Dmexco is impossibly intense. It is not for the faint of heart — or the hard of hearing as the 1 million-square-foot airplane hangar makes hearing anything quite a chore. Still, she was plenty able to pick up the "buzz, noise and a little bit of bullshit."
Emojis ran hot
The internet loves nothing more than emojis, except perhaps getting mad about emojis. Hours after Apple's iOS 10 update came out this week, the internet was already having a collective meltdown over a few font changes (bigger, bolder) and emoji updates (more defined, somewhat — shockingly! — cartoony). Our crack emoji correspondent Tanya Dua was on the case: "The hashtag #ios10 was also trending on Twitter, having been used over 152,000 times as of 4 p.m. on Tuesday," she writes. "According to data from Brandwatch, while the overall response to the update is more positive than negative with 59.8 percent of mentions being positive, within sentiment-categorized mentions of the font, 67 percent of the tweets are negative."
They are also not wild about the new emojis either. Some have pointed out that the new characters are strikingly similar to Android's emojis. Drawing fire in particular are the updated sassy "Information Desk Girl" emoji and the updated gun emoji, which looks like a toy.
#iOS10 THE EMOJIS ARE SO UGLY THEY LOOK LIKE ANDROID EMOJIS AND I HATE THE BOLDED FONT I'm killing myself pic.twitter.com/wtfiAj4fU0

— jos (@knjongin) September 13, 2016
Dang #iOS10 gave this girl plastic surgery and contoured the hell out her face at least she bought a new shirt tho pic.twitter.com/J0wWk5E2nB

— Adoomys & Fahatis (@Adoomys_Fahatis) September 13, 2016
Got carded
When Vox.com launched, its "card stacks" were the cornerstone of the explanatory news site and encapsulated the idea that a product approach would be the savior of digital media. But two years in, reports Lucia "Scoop" Moses, Vox.com's founders admit that the feature has its limitations in a complex digital news economy. "I'm still proud of them and we still use them, but they're not going to change the whole game," Ezra Klein said.
The millennial playbook
When Anna Palmer and Jake Sherman first took over writing Politico's Playbook, they gave the newsletter a "face-lift" and are in the process of bolstering its social media presence. They had some pretty big shoes to fill in founder and star editor Mike Allen, who handed over the keys to the newsletter two months ago. So far so good, reports Jemma Brackebush: The millennial-minded duo has grown subscription numbers by 8 percent in just two months.
"If we tried to replace Mike Allen, we'd set ourselves up for failure," said Jake Sherman. Instead, the pair is bringing fresh perspectives, tone and professional contacts into its coverage.
File under: What were they thinking?
Finally, Mark Duffy, our own resident Copyranter, highlights how "casual sexism" is not only alive and well, it's "kicking ass."
Last week, German lingerie brand Blush launched a new campaign titled: "The Blush Course Integration," "targeting" all the new Muslim refugees. Here's its press note:
"Germany took (in) more than 1 million refugees in 2015 — mostly from Muslim countries. Is it a threat to female equality and women's liberation? Blush is offering the Blush Course Integration."
"Some will call these ads — via Blush's long-time Berlin agency glow — 'sexist' and 'insensitive,'" writes Duffy. "Some others will wonder: Why in hell is a luxury lingerie brand targeting displaced Muslims? My only wonder is: When will this uptight sexless generation lighten up?
"The campaign was written by creative director/copy bro Johannes Krempl — fist bump-explosion, Jo (pronounced, "Yo" in German)!"
https://digiday.com/?p=198808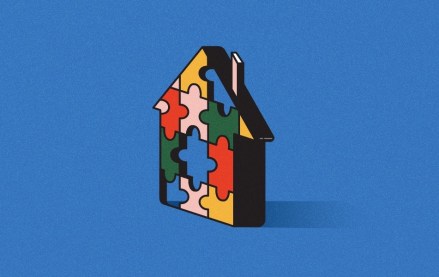 September 22, 2023 • 4 min read
Apartment Therapy's president Riva Syrop took the stage at the Digiday Publishing Summit to discuss the convergence of commerce and sponsorship revenue within its Small/Cool event.
September 22, 2023 • 4 min read
Media execs took stage at the Digiday Publishing Summit to discuss the growing importance of ROI in ad campaigns this year.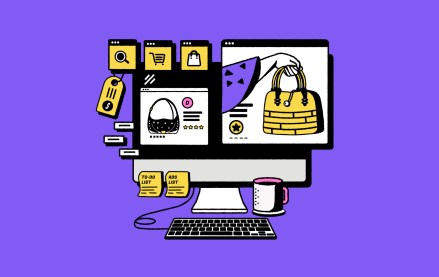 September 22, 2023 • 4 min read
CEO Satya Nadella said AI assistants will be as ubiquitous as PCs and will help users navigate across apps, operating systems and devices.