Facebook-thirsty publishers turn to celebrities to worm into the news feed
October 21, 2016 • 6 min read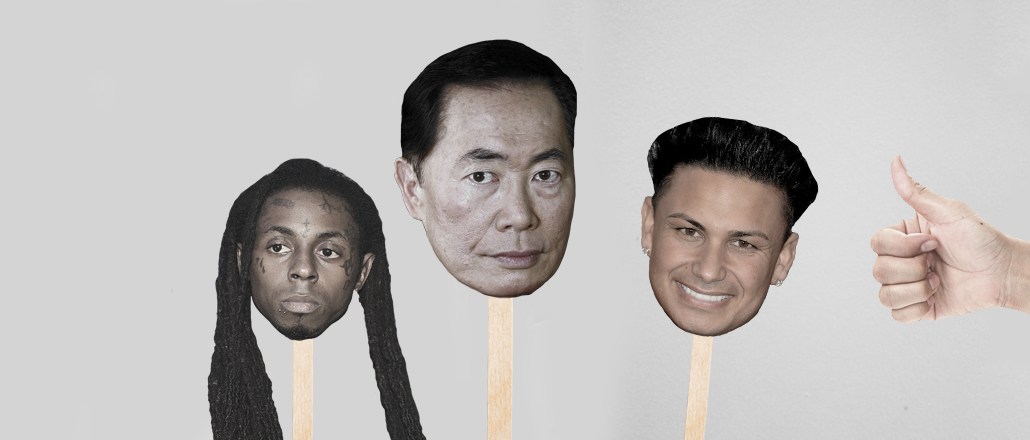 Facebook is choking off reach in the news feed, so publishers are getting more creative with how to get their content in front of audiences there. One popular method: pay celebrities for sharing it.
Visit the page of a celebrity like Star Trek's George Takei to see how this works. Takei, who has 9.8 million followers on Facebook, has a remarkable affinity for a certain group of Facebook-thirsty publishers like Mic, Slate and Knowable. In the past week alone, Takei has shared a dozen Mic stories, and nearly 20 Knowable ones.
Another popular celebrity outlet for publishers: Lil' Wayne, who seems to be especially interested in content created by Ashton Kutcher's A Plus, the Consumed Media brand Press Room VIP, and a website called Providr.
While Wayne and Takei have obvious appeal, the practice is common further down the celebrity food chain. Take former "Jersey Shore" cast member DJ Pauly D, who, between Instagram posts and pics from his pool parties in Las Vegas, has posted nothing but articles from A Plus for the past month.
The strategy is the bread and butter of a whole host of lightweight publishers, but it's also been embraced by A-list publishers like Rolling Stone and Slate too, which pay by the click for celebs, as well as a whole host of other popular Facebook pages, to post their stories. Some deals take place through influencer media networks while some celebrities work directly with publishers. In other cases, publishers add themselves to networks like Contempo and pay only when celebs decide to share the content.
"There's a ton of publications that have almost become built solely on this [distribution mechanism]," said Ken Wohl, the co-founder of Cybrid Media, a company that helped Elite Daily triple the size of its Facebook audience.
It's not hard to see why. When Mic shared a story about convicted rapist Brock Turner on its own Facebook page, it gathered about 7,700 reactions and was shared 4,400 times. When Takei shared that same story the next day, it got nearly three times as many reactions — over 22,000 — and drove over 5,000 shares. Interestingly, Takei does not share the same content on his popular Twitter feed.
Of course, like many "growth hacking" tactics, this one skirts rules. Facebook requires verified page owners to disclose any commercial nature of the content posted to those pages, something that these celebs do not do.
And also like many hacks, it's one that's attracted competition. In the past year, a cottage industry of companies like Providr and FanBread has sprung up that creates content for those same influencers, giving said celebs a chance to earn much higher returns on their social reach. These companies, which build scale for the advertisers across the sites, take a cut of the advertising revenue.
It's the latest example of publishers finding a distribution channel for their content, then having to compete with upstarts who make content specifically for that channel.
The first people who proved how effectively celebrities could drive traffic on social media weren't doing it for money. The Social Edge, which distributes publisher content via a network of 50-odd celebrities and influencers, got started by helping Takei build his Facebook and Twitter followings because Takei was starring in a Broadway play that the company's founder, Lorenzo Thione, was producing. Wohl, of Cybrid Media, had a personal relationship with a business manager who ran a number of Facebook brand pages that had follower counts in the millions.
But soon, everybody realized there was a major arbitrage opportunity, where publishers could buy traffic from influencers for far less than it cost to advertise on Facebook. ViralNova built an audience of millions in a few months by buying traffic from celebrities' and other influencers' pages back in 2014. At ViralNova's height, 90 percent of its audience came from Facebook, a number that isn't as extreme an outlier as it seems: According to NewsWhip, nearly 10 percent of the publishers surveyed get over 75 percent of their traffic from Facebook.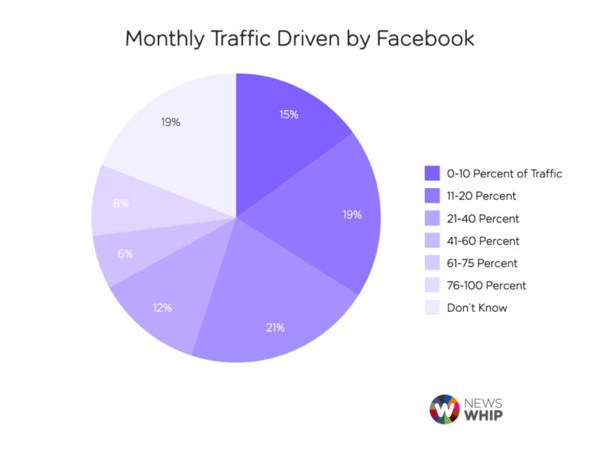 At the time, Colin Nagy, head of communications strategy at Fred & Farid, likened ViralNova's success to "a glitch in the matrix" because it allowed publishers to advertise on Facebook, without Facebook's consent, at prices lower than Facebook itself could offer. So far, the platform has yet to truly patch that bug. Today, sources say that a publisher can still buy a visit to their website for as little as 1 cent, far less than the cost of buying from Facebook directly, from pages as mainstream as Lil' Wayne's, as internetty as Takei's, or as specialized as a fan club for the Dallas Cowboys.
As such, the process has unofficially gone mainstream. Thione said that The Social Edge drove 150 million pageviews alone last month, more than double the 73 million it drove the previous September. It currently works with about 100 publishers, including Slate, Entrepreneur, and Mic, and has done business with nearly 200. Thione attributes that success to the idea that access to high-quality content benefits both influencer and publisher. "We think of ourselves as very symbiotic with Facebook," Thione said.
In the coming weeks, the number of publishers working with The Social Edge and its peers is likely to pick up, as many of them look to drive the biggest possible audiences for advertisers in the fourth quarter. But they will face stiffer competition: A growing number of celebrity and influencer pages are using services like Providr and Fanbread, services that create content for the influencers in-house, then publish it directly to sites they create for the celebs themselves or, in Providr's case, its own page, where the celeb gets a share of the total revenue generated by the reader's visit.
Gary Lipovetsky, the co-founder of Providr, claims his site drives more revenue for the influencers, per visit, than anyone else in this space, partly because Providr uses machine learning to customize the look and feel of its site depending on which influencer page a reader is coming from, to keep them on the site longer and serve more ads. "Our AI learns what a user is more prone to enjoy," he said.
Moving forward, if those publishers want access to these influencers' feeds, they might have to pay more. If they don't, they'll have to go back to other traffic sources that are more expensive, less engaged. "Take a website with five million readers, or an influencer with five million fans," said Rich Routman, the president of Minute Media, which distributes content created for its two sports-focused properties, 12up and 90min, via a network of 700 influencers around the world. "Which would you prefer?"
https://digiday.com/?p=204954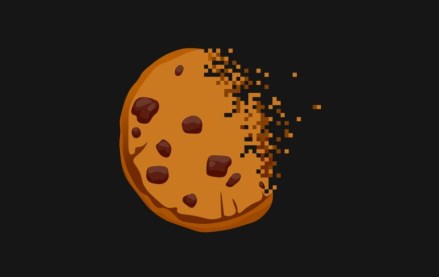 September 21, 2023 • 9 min read
Publishers who attended the Digiday Publishing Summit opened up about their top challenges, concerns and curiosities during closed-door, anonymous town hall meetings.
September 21, 2023 • 4 min read
WBD is seeing ad revenue growth from its YouTube channels and engagement on Threads surpass performance on X.
September 21, 2023 • 4 min read
Powering all of Amazon's hardware is an updated large language model, that could help connected devices actually be smarter.