Facebook Shops present both opportunity and questions to DTC brands
May 22, 2020 • 6 min read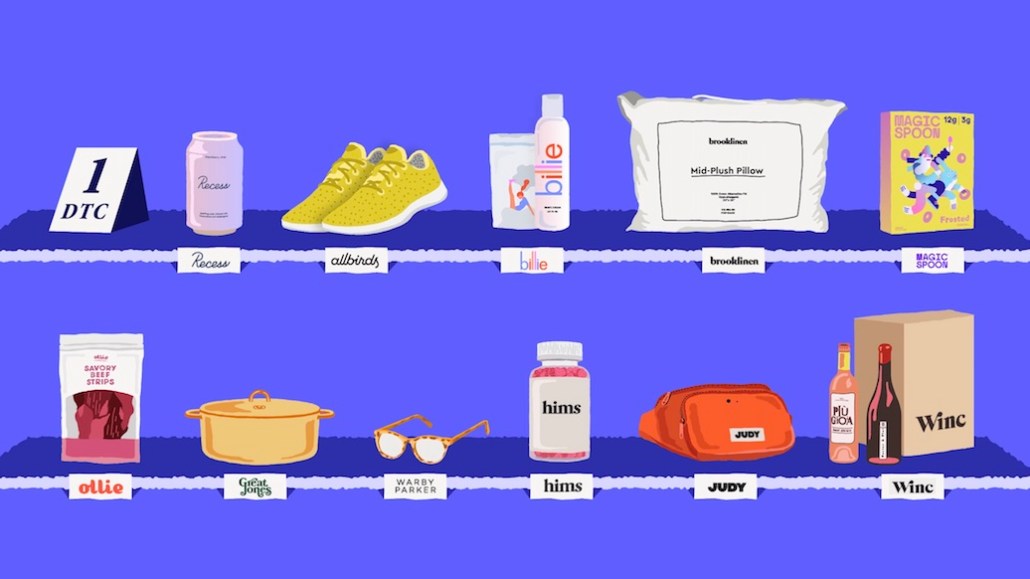 Ivy Liu
Over the past year, Facebook hasn't been shy about its e-commerce ambitions. Last March, the company launched a beta of Instagram Checkout, where customers could buy products from participating retailers without leaving the Instagram app. In December, the company acquired a startup called Packagd to enable live shopping videos in the vein of QVC.
So, it didn't come entirely as a surprise on Tuesday when Facebook announced that it would be launching customizable online storefronts called Facebook Shops, as part of its quest to get customers to think of Facebook and Instagram as their go-to places to discover new products.
Facebook is trying to transform itself into an e-commerce platform because it is necessary to continue getting retailers to spend their advertising dollars on Facebook, instead of Google or Amazon. Retailers want to spend their advertising dollars with the platform that has the most data about their customers' behavior, and where they know their customers are going to in order to discover products.
But, DTC brands who take advantage of Facebook's new e-commerce tools also risk losing control over their relationship with their customer. If a customer thinks of Facebook as the place to discover new products, why should they go to one company's website in particular to see what's new, rather than browsing through hundreds of storefronts on Facebook? It may be worth it in the name of lower acquisition costs. But, Facebook also needs to convince these companies that it's not going to direct traffic away from the branded storefronts they worked so hard to build.
Enter: Shopify
Hence in its announcement, Facebook said that it would be working closely with Shopify, BigCommerce, and WooCommerce to help roll out Facebook Shops to their merchants. On Facebook Shops, companies can either direct customers to purchase either through their own website, or through Facebook's own Checkout, if the company has that enabled.
Shortly following Facebook's announcement, Shopify put out a press release trumpeting its role in the launch of Facebook Shops. The company stated that as part of the rollout of Facebook Shops, it would be building a new channel to more easily connect their Shopify business to Facebook, and also offering Instagram Checkout to select merchants who are interested in testing the feature.
Shopify is largely considered the go-to e-commerce provider for direct-to-consumer brands, and as such, stands to benefits the most right now from Facebook's aggressive e-commerce push. But that could change if Facebook gets into services that more directly compete with Shopify's business. Now that Facebook is getting into storefronts, could it get into fulfillment services in several years?
Facebook and Shopify, of course, say they don't see themselves as competing. "We see this partnership as a way to bring buyers and get that visibility for our merchants, but Shopify really manages the core of a merchant's business," Zabrina Hossain, product lead at Shopify said. A Facebook spokeswoman noted that, beyond Shops, Facebook was working with Shopify to "power end to end full transaction experiences like Facebook Marketplace and Instagram Checkout."
In the short-term at least, what Facebook needs in order to encourage more people to turn to its properties to do their shopping is a supply of brands and retailers that its users are interested in. The quickest way for Facebook to onboard those customers is to work with a partner like Shopify who can its large base of merchants on board.
"Facebook's native tools in terms of all of the backend on-boarding, are not great," Monish Datta, a former product marketing manager at Facebook and currently vice president of growth at Glamsquad told me. "There is so much heavy lifting on the backend that is required to set up a storefront, that is Shopify's specialization."
And, by touting Facebook Shops as a way for merchants to drive sales back to their Shopify-powered websites, Facebook can ease the concerns of merchants who might be wary of giving ownership of customer data over to Facebook.
The DTC quandary
Data has been one of the challenges Facebook has encountered in trying to get more brands to test out Instagram Checkout. An anonymous DTC brand marketer told Glossy this year that that was one of the reasons why their company decided not to test Instagram Checkout. At the time, Instagram would only give them enough data about the customer to fulfill and ship their order. Shipping confirmation and order confirmation emails were to be sent from Instagram, not the brand.
"If they're not allowing us to market to a customer, that's not necessarily our customer anymore. It's Instagram's customer," the marketer told Glossy.
One year in, Facebook said that Instagram Checkout is still in closed beta, and only that hundreds of brands are using it. Many of the brands that it currently highlights as using Checkout are larger retailers like Uniqlo, H&M, and Zara.
Instead, by partnering with trusted back-end partners like Shopify, Facebook seems to be aiming the launch of Shops at small and medium-sized businesses. The advertising piece is what makes Facebook Shops so attractive to the DTC executives I spoke with. Josh Knopman, growth lead at cookware brand Caraway said that, long-term, what excites him about Facebook Shops is that "there's lot of really interesting opportunities on the analytics front, to evaluate what consumers are spending on, and what type of images are the most successful."
What that could ultimately lead to, he says, is that retailers can more accurately serve ads to what customers may potentially be interested in their products, which could ultimately lead to lower advertising costs, or acquiring more high-value customers.
But that also presents a risk, if a DTC startup goes all-in on Facebook Shops. Optimizing for advertising on Facebook is like a game of whack-amole, where companies are constantly trying to figure out some new bidding strategy to keep their customer acquisition costs low, before all of their competitors figure out that secret and then advertising costs rise again.
Additionally need to be aware about what type of customer they may be acquiring through Facebook Shops. "This kind of purchasing structure works really well when you are dealing with low ticket items," Aaron Luo, CEO of DTC handbag brand Caara said. "When you have an average order value of $300, $400, [customers] have to learn about your brand, learn about your product, before purchasing, and I I don't know whether Facebook Shop will bring that experience to your customer."
But all the DTC brands I spoke with said that they are interested in testing out Facebook Shops — at least to get a better sense of what types of conversion rates they could draw through it. And, the integration with Shopify and other e-commerce providers makes it easy for them to set up a storefront on Facebook because they don't have to go about uploading a product catalog.
There will inevitably be tension between what's best for Facebook in order to reduce shopping friction, and what's best for Shopify to help its merchants grow and keep its own partners happy. But, as long as the set up is easy, and DTC brands don't have to give away data yet, expect a rush of them to test out Facebook Shops.
https://digiday.com/?p=367961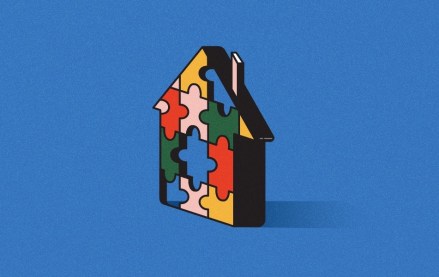 September 22, 2023 • 4 min read
Apartment Therapy's president Riva Syrop took the stage at the Digiday Publishing Summit to discuss the convergence of commerce and sponsorship revenue within its Small/Cool event.
September 22, 2023 • 4 min read
Media execs took stage at the Digiday Publishing Summit to discuss the growing importance of ROI in ad campaigns this year.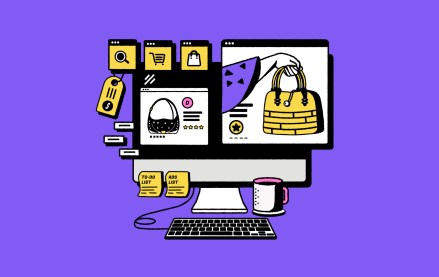 September 22, 2023 • 4 min read
CEO Satya Nadella said AI assistants will be as ubiquitous as PCs and will help users navigate across apps, operating systems and devices.