Facebook moves further into YouTube's turf with new mobile videos tab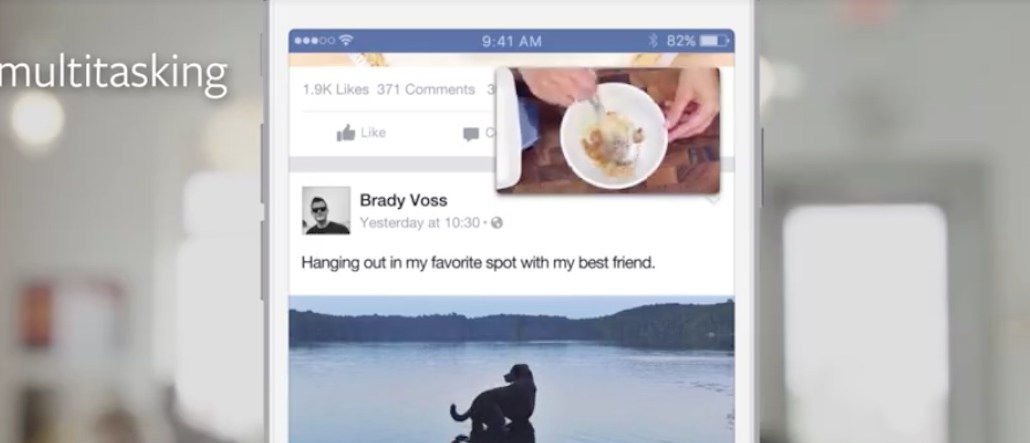 Facebook is increasingly creeping into YouTube's territory with a bevy of new video-heavy features including a News Feed that's dedicated exclusively to discovering videos.
The social network updated its video initiatives today in a blog post, saying that the format has become an "integral part" of Facebook. With its 360-degree video formats out in the open to brands and publishers, Facebook is shifting its focus to the user with a slew of new video discovery tools.
In what's arguably the biggest change, Facebook is testing out a "Videos" tab within the mobile app that replaces the vestigial Messenger button. Similar to YouTube, the new stream consists of videos from Pages the user follows, shared videos from friends, saved videos and the option to "share videos on Facebook that are relevant to them," meaning more video ads.
"We'll be testing this with a small number of people now, so this isn't something most people will see on Facebook right away," it notes dashing everyone's excitement.
The video tab, which is being called "Videos" for now, aims to tame the spastic amount of videos that permeates a user's News Feed, making it hard to sort through. It's expected that the same algorithm that powers the News Feed will also be used to populate the upcoming section.
Here's what it looks like: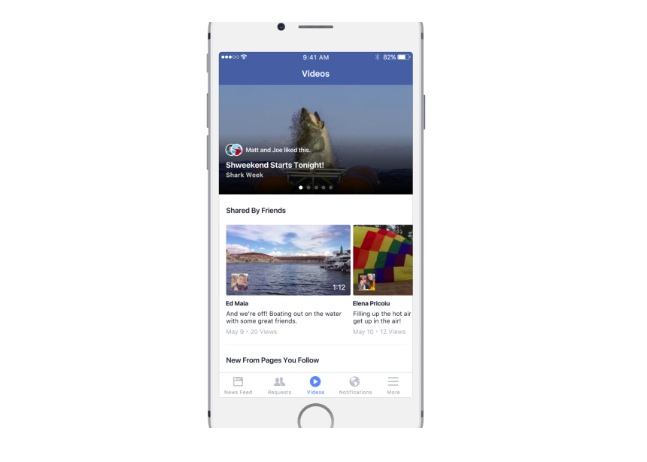 Other tools Facebook said it's testing is an expanded "Suggested Videos" tool that does exactly just that: Pulls up related videos to the one initially selected, but this time with ads. So far, Facebook has been "pleased with the initial results" on iPhone users, so good job clicking on things everyone. It will eventually roll out to Android and Web users.
Facebook also confirmed that it's testing floating videos, which Digiday noticed in July, after people requested a way to watch video "while simultaneously multitasking on Facebook." Facebook is also testing a "Save" button so people can save videos and watch them later.
While not specifically naming YouTube, Facebook's new features shows that it's serious about taking on its Google-owned competitor and cashing in on the lucrative profits that come along with video advertising.
Images via Facebook.
https://digiday.com/?p=140516