How Facebook video upstart Cooking Panda plans to go beyond overhead recipe videos
September 2, 2016 • 3 min read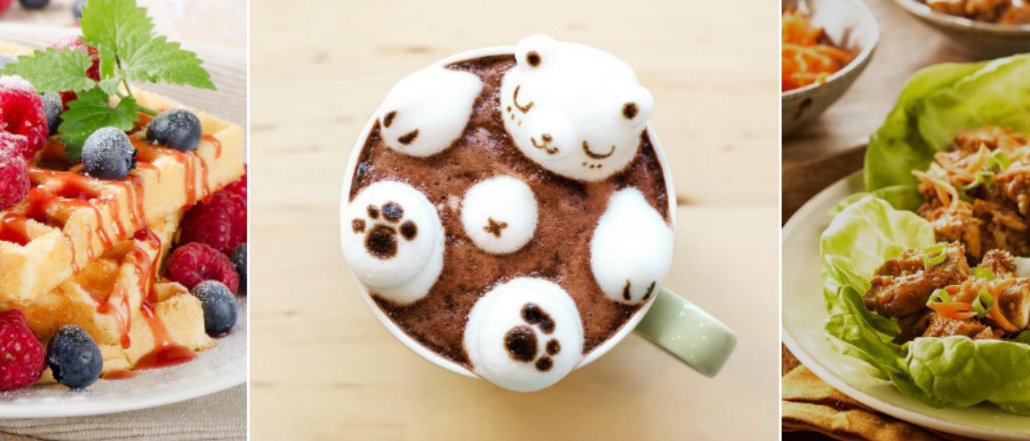 Overhead cooking videos might be the easiest way to game the Facebook algorithm to capture tons of views, but upstart food pages like Cooking Panda are recognizing the need to differentiate.
Cooking Panda is relatively new to the Facebook food video scene. When it was acquired by Render Media at the end of 2015, the site had 700,000 Facebook fans and was primarily used for links to cooking recipes on other websites. Today, it has 5.3 million fans and did nearly 81.2 million video views in July, according to Tubular Labs. It's a far cry from Facebook food giants like BuzzFeed's Tasty and Tastemade, which did 1.8 billion and 683 million views in the same month, but the growth is still impressive, considering the time frame.
More than 80 percent of Cooking Panda videos today are clips of recipes shot from above, the same format that's been adopted across other food video publishers on Facebook. It has helped the page grow and spawn other related pages such as Food Panda, Baking Panda and Tipsy Panda. But Render Media, a 5-year-old media startup with 35 employees, is aware that its brands need to do more to stand out from the pack.
"We do realize that it's all similar," said Eytan Elbaz, co-founder and chairman of Render Media (and better known as the co-founder of Google's AdSense). "You look at a lot of these food videos and you might not know where it's coming from."
To that end, Render Media is starting to experiment with new content formats. So Cooking Panda is piloting two series, a cartoon called "Adventures of Cooking Panda" and a travel/lifestyle show, "Wanderlust."
Such videos have yet to reach the popularity of overhead recipe videos, though. For instance, whereas the typical Cooking Panda Facebook video gets 1.3 million views, the first episode of "Adventures of Cooking Panda" has only had 91,000 views in over a week.
Other food publishers agree with the need to differentiate on Facebook. Twisted, a London-based Facebook food page, is attempting to stand out by doing unusual recipes. Tastemade is doing travel and lifestyle series and has gone all-in on Facebook Live.
"If you check in with us a year from now, overall for both us and the industry, there will be less overhead recipe videos," said Elbaz.
One thing favoring Cooking Panda, according to Elbaz, is the page's high engagement rate. Cooking Panda Facebook videos see 16 percent more likes, comments and shares than Tasty and 40 percent more than Tastemade, per Tubular. Two-thirds of its views also run longer than 10 seconds, which suggests people are actually watching (Facebook counts a public view after three seconds).
Beyond differentiating Cooking Panda's videos, Render Media is pushing it out on other platforms. Cooking Panda has 144,000 followers on Instagram and another 121,000 on Vine, and did 98,000 and 8.9 million views on those platforms in July, according to Tubular. It's also experimenting on Snapchat.
"The five main social media outlets — Facebook, YouTube, Snapchat, Vine and Instagram — are all providing strong growth opportunities for us," said Elbaz. "Facebook has a strong lead, but we certainly want to do more on all social platforms."
Render Media has an 11-person video team and a four-person social team that oversees content and social strategy for Cooking Panda. Even with that nimble setup, Cooking Panda isn't profitable yet. That's partly because Render Media is prioritizing growth.
Cooking Panda is making money, though. Render Media has done half a dozen branded content deals with smaller advertisers ranging from BumbleBee Tuna to Star Fine Foods, nearly all of which have renewed, Elbaz said.
"For now, the only way we have to generate revenue on social is through branded content," said Elbaz. "More brands are going to get into branded content on social over the next couple of years, and we will see big returns."
https://digiday.com/?p=196382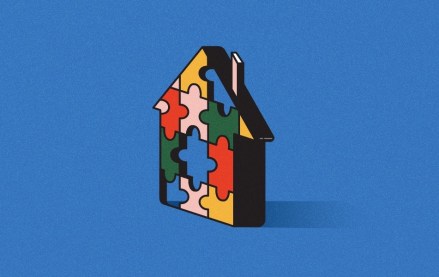 September 22, 2023 • 4 min read
Apartment Therapy's president Riva Syrop took the stage at the Digiday Publishing Summit to discuss the convergence of commerce and sponsorship revenue within its Small/Cool event.
September 22, 2023 • 4 min read
Media execs took stage at the Digiday Publishing Summit to discuss the growing importance of ROI in ad campaigns this year.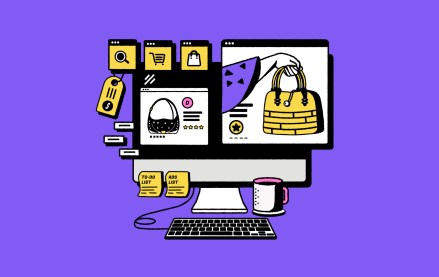 September 22, 2023 • 4 min read
CEO Satya Nadella said AI assistants will be as ubiquitous as PCs and will help users navigate across apps, operating systems and devices.