The growth of programmatic advertising was supposed to mean the death of the ad network. Facebook is proving that wrong, building an ad network that is a $1 billion business with 3 million advertisers and an undisclosed number of publishers, and it's growing by rejecting many of the beliefs held sacred by the ad tech world.
For one, Facebook Audience Network doesn't use real-time bidding. In fact, Facebook hesitates to even accept that FAN is "programmatic" advertising since that term is often seen by marketers as synonymous with RTB. What's more, FAN doesn't rely on cookies, using Facebook's own data for targeting. And unlike most of ad tech, FAN doesn't run desktop display ads — instead, it's pushing native on mobile.
"We had talked about an ad network internally for years, but we didn't figure out how to do it right until we saw the shift to mobile," said Brian Boland, vp of ad tech for Facebook.
The first phase of FAN was to let ads – layered with Facebook's targeting data – blend in with content on mobile apps outside of Facebook. In January of this year, FAN further expanded from serving ads on third-party apps to mobile web.
"Google's ad network business started in the desktop era while FAN started on the mobile app stack. Not carrying legacy tech and legacy mindset is a big advantage for Facebook," said an ad tech veteran who asked for anonymity.  "FAN is an easy sell for publishers because many already have the Facebook software development kit — they just need to flip a switch to add their inventory to FAN."
Facebook also exposed a dirty secret of mobile: many ad interactions were by accident. "We saw that lots of clicking happened just above the home button on iPhone," said Boland. "For some publishers, it was challenging at the very beginning because they were not generating much value as they thought they were."
"Facebook took a clever approach to solve accidental clicks by narrowing the clickable area on its ads," said Ivonne Kinser, director of digital strategy and innovation for Avocados from Mexico. "Meanwhile, we have almost got rid of traditional banners. Given that about 83 percent of all FAN inventory is now going to be native, it perfectly fits our approach."
As fast growing as it is, one negative is that once an advertiser signs up for FAN, they don't know where their ads will show up and thus they don't understand the context where their ads are served, according to David Gaines, chief planning officer for agency Maxus' American operations.
"Facebook has done a great job in understanding individuals and limiting wastage. But when advertisers rely on Facebook's data and let it tell you where your ad budget will be, that is not a good place to be," said Gaines.
George Crichlow, associate strategy director for agency Isobar, echoes the same sentiment. "Facebook determines where your ads are shown. While you can collect performance data, you don't know where those ads were actually placed," he said.
And for marketers who emphasize search, Facebook is like "a frustrating black hole," said Ray Elias, CMO for hotel booking app Hotel Tonight. "Inherently, marketers need to be on Facebook and Google because they are so big. While interest is a powerful targeting lever on Facebook, it still doesn't match up to intent on Google," he explained.
Facebook has had an ambivalent relationship with ad tech. It shut down its ad exchange, FBX, in May of this year. And it abandoned LiveRail too, saying that open exchanges had too much fraud. The ad network model was more appealing because of the control Facebook can assert over use of its valuable audience data.
"We are evolving differently from the ad tech world that looks at things like cookies and ad identities," he said. "We shut down LiveRail to get rid of lots of supply that doesn't create outcomes."
Boland's team started running a test of header bidding on FAN last month. This is a tactic in Facebook's fight with Google over who can best monetize third-party publishers' inventory, because it lets FAN view all of a publisher's inventory, rather than the subset that makes it down the Google-controlled waterfall, according to people interviewed for this article.
For publishers, Facebook is simply too big to ignore. They might not know what their cut is on the ads running through FAN, but Facebook's enormous scale might make it the best deal on offer.
"Publishers also realize that Facebook has a huge amount of demand from advertisers and they are tapping into that demand and paying a price to Facebook for bringing it to them," said one industry source.
https://digiday.com/?p=198079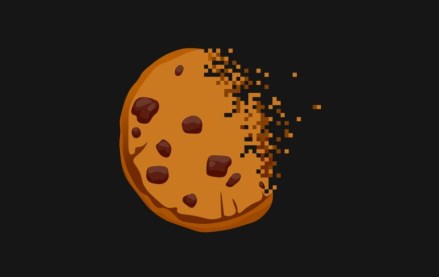 September 21, 2023 • 9 min read
Publishers who attended the Digiday Publishing Summit opened up about their top challenges, concerns and curiosities during closed-door, anonymous town hall meetings.
September 21, 2023 • 4 min read
WBD is seeing ad revenue growth from its YouTube channels and engagement on Threads surpass performance on X.
September 21, 2023 • 4 min read
Powering all of Amazon's hardware is an updated large language model, that could help connected devices actually be smarter.