What It Is: Social search is the integration of social media with search activities. That sounds simple, but there is a delicate alchemy involved in delivering relevant results along with social media input. Social search has to provide organic results that supply practical answers while providing space for social media input that appears equally relevant.
How It Works: A social search service may turn up results that have been identified through public social media as favorites by members of a consumer's social circle alongside organic results for a particular item or service. A social search is enabled by behavioral tracking: consumers' public social network activities and most frequent searches are stored in the browser and are used by search engines to customize the search experience and tailor results according to relevance and potential interest of the consumer.
Who Is Using It: Google+ has brought social feedback into search and Bing, which powers search for Yahoo, has increased its share of the search market through integrating Facebook likes into search results.
Why It Matters: Brands don't just want to rank high in search results when a consumer is searching for information on one of their products or browsing content that relates to one of their offerings; they want to appeal to the consumers' most intimate motivations for engagement and eventual purchase. Creating a connection between a brand and the social circle of a consumer makes it easier to deliver brand messages via advertising, as studies have shown that consumers rely heavily on the opinions of their peers in making purchase decisions. Many of those peer-group opinions are now being expressed online via social media and integrating those positive views into search enhances branding efforts for companies as well as providing an extra opportunity to stand out from the crowd.
Assessment: Social search is still new and has yet to prove its worth in ROI for brands. Social feedback is positive when it is promoting a brand, but it can be toxic when social backlash becomes viral. Although consumers tend to heed the advice of intimate friends when making purchases or discovering new brands, most have a social media community that is not composed entirely of influencers. A consumer seeing that a product was liked by five or six friends is a toss-up in terms of positive impact towards engagement, depending on exactly who those friends are. Google recently ended its real-time results feature in search, based on its Twitter relationship, and is still in beta with its Google+, showing that even the world's largest search engine doesn't have it figured out quite yet.
https://digiday.com/?p=3744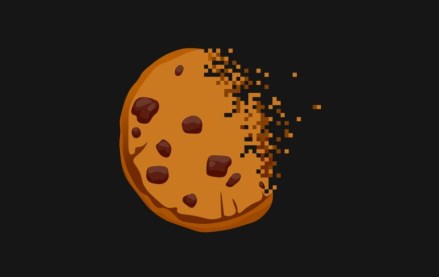 September 21, 2023 • 9 min read
Publishers who attended the Digiday Publishing Summit opened up about their top challenges, concerns and curiosities during closed-door, anonymous town hall meetings.
September 21, 2023 • 3 min read
WBD is seeing ad revenue growth from its YouTube channels and engagement on Threads surpass performance on X.
September 21, 2023 • 4 min read
Powering all of Amazon's hardware is an updated large language model, that could help connected devices actually be smarter.