Elle uses beacon technology to drive 500,000 retail store visits
November 9, 2015 • 3 min read
•
•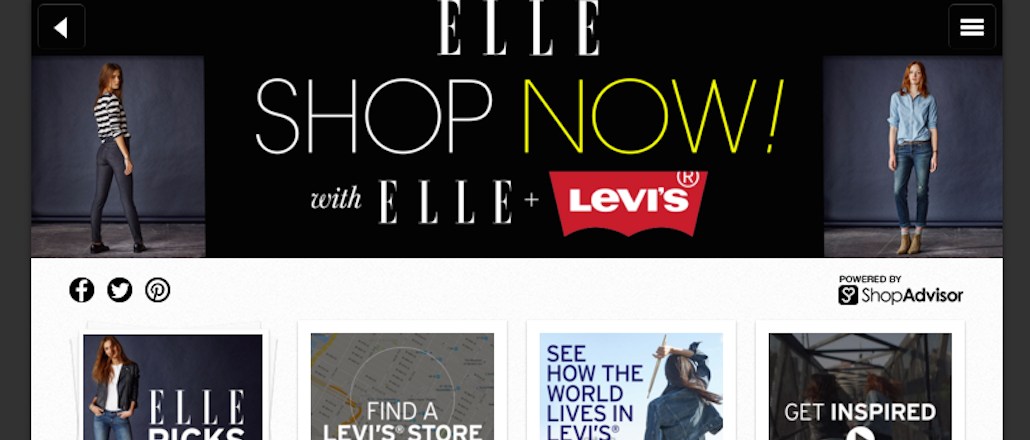 Many publishers add product links to articles to try to get readers to buy online. With a new shopping gambit, Elle magazine is driving consumers into actual physical stores.
For the program, called Shop Now, Elle is making its editors' product picks available to ShopAdvisor's and RetailMeNot's apps. (ShopAdvisor is a mobile proximity service and RetailMeNot is a mobile coupon app.) The apps' users (25 million combined) who have opted in to get push notifications will get a push if they are within a mile of Levi's, Vince Camuto, Barnes & Noble or Guess stores letting them know Elle's suggested buys are near. If the customer opens the notification and goes to the store, she'll get another notification with a promotion. One recent one gave shoppers $25 off their Camuto purchase if they bought the same day. Swirl is providing the beacon technology.
Shop Now grew out of a common retailer complaint, said Kevin O'Malley, Elle's senior vp and publisher. In-store traffic is down.
"The single, most universal request I hear from every advertiser, whether it's luxury, beauty or fast fashion, is, 'Help us drive retail store traffic,'" said O'Malley. "Everyone wants more people in stores — and that's not necessarily new — but right now, retailers are seeing a fall off more than ever."
Scott Cooper, founder and CEO of ShopAdvisor, said that push-notification promotions and mobile advertising already exists, but a combination of fashion editor-driven influence and in-store relevance created a "VIP experience," driving results.
"The results were so good because of how we wired it all together," said Cooper. "When you get an alert from your favorite magazine thats endorsing something nearby, you walk in the store and get an offer, it's a really high quality, curated, exclusive experience."
Beacon technology has become a way for retailers to boost in-store traffic with digital features. Swirl vp of marketing Rob Murphy said he believed Elle was the publisher to get involved in beacons.
"Readers rely on Elle's point of view when making purchasing decisions, so that combined with an offer, like a discount, is a powerful combination," said Murphy.
Results from the first five weeks were strong enough that Elle plans to continue the program in 2016. The push open rate was 15 times higher than the mobile advertising average of 0.8, while in-store visit rates were 100 times higher, according to Swirl and ShopAdvisor. That translated to 500,000 in-store visits driven by the beacons in five weeks, O'Malley said. According to a 2015 study by Deloitte, beacon messages over the past year had a 1 percent open rate, and of those who opened the messages, 20 percent went into stores.
"We already curate product in our magazines, but this gets it to the reader when they're out in the market," said O'Malley. "That editorial endorsement is highly valuable, because when someone gets a pop-up from a brand selling something, the instinct is delete, delete, delete."
Elle doesn't get a share of the revenue of products sold through Shop Now. However, Elle did partner with Barnes & Noble to push out beacon notifications that would let bookstore shoppers know its September issue was on sale in stores.
Other magazines are trying ways to use their editorial heft to get people to shop. Vogue partnered with Target for its Sept. 2015 issue to make its 15-page ad spread shoppable on mobile using Shazam; InStyle recently turned a cover shoot with Drew Barrymore into a virtual reality experience, which the magazine plans to turn into a commerce experience over time.
For Elle, the idea behind Shop Now was to use its editorial sway with readers when they're out (and possibly closer to a store), not on the couch flipping through a magazine. Despite positive results in its first run, Elle is waiting until after the holidays to continue the program.
"The holidays are a crowded, noisy time," said O'Malley. "We're going to instead take a hiatus, and recollect."
Images via ShopAdvisor
https://digiday.com/?p=145440
October 2, 2023 • 1 min read
•
•
The publishers who attended DPS were focused on the potential upsides of applying the technology to their operations while guarding against the downsides.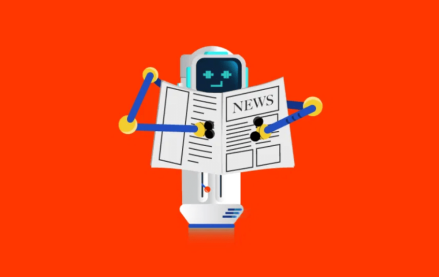 October 2, 2023 • 4 min read
•
•
Now that ChatGPT users can surf the internet for information, some publishers are reconsidering the weight of the issue.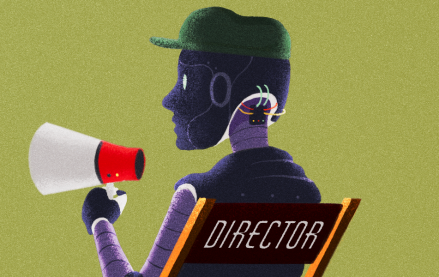 October 2, 2023 • 5 min read
•
•
As Meta makes celebrity-like chatbots, ChatGPT learned to "hear," "see" and "speak" while Spotify is piloting AI-translated podcasts.