It's hard being a single lady in the city, amiright ladiez? Ask Jamie Leach, an art director at startup agency Ladies & Gentlemen. Her frequent complaints of her dating woes led her and her friend, Ladies & Gentlemen copywriter Tara Bouley, to hatch an idea to fix the problem through a site, Date Jamie.
"The idea for Date Jamie came from our boy-talk sessions," explained Tara. "Jamie would express her various anxieties, and then I would roll my eyes and say something to the effect, 'But you're so young and beautiful and smart and I reject your complaining.' But, eventually, I began to realize that there was a whole lot of validity to her dating woes."
Tara took it upon herself to help Jamie tackle the single-in-the-city "problem" by addressing the situation as she would at work: "Interview the stakeholders, do some research and craft a solution." There was probably a PowerPoint presentation involved.
The solution came in the form of the Date Jamie site, which prompts visitors — hopefully interesting and date-worthy men — to answer some questions that assess his datability, which could lead to a date with Jamie. Questions include things like this gem: "if Jamie's special place was a food, what would it be? A. bacon, B. Caesar salad, C. steak, D. scrapple." So yes, make of that what you will. Jamie will go on 20 first dates before she can go on any second dates.
Jamie and Tara took time to talk to Digiday about how Date Jamie is going so far, online dating and the social Web.
Why make something like your dating exploits a public thing? 
Jamie: I admit, this being so public at first was a difficult mental leap for me. But after a few dates, I realized that because it's public, there is less pressure. Like there's social accountability in Date Jamie. If I'm an asshole or if my date is an asshole, chances are everyone on the Internet is going to know. So in a way, it makes it a lot easier: Everyone is on their best behavior.
Tara: To be fair, the "exploits" of Jamie's dating are kept personal. The site, while ostensibly public, doesn't reveal anything more than anecdotal facts about her. Her blog posts are musings on dating in general and what issues and thoughts the dates may raise. Many of us who work in and around the Internet already share parts of ourselves online — professional. Jamie makes a good point about accountability. In interviewing her about dating and her hang-ups about dating sites, we began to crystallize why there's that friction to dating on Match or others like it. Traditional dating sites are a hell of a lot more anonymous than Date Jamie, leaving the probability for people to game the system and craft a persona that is far removed from their analog life. It's very common for people to have a series of profiles on sites like that, catering to different types of people they want to attract. Guys who participate in Date Jamie have to give their real name and email from their email account. It would be really tough in this digital age for someone to fake their whole digital footprint.
Jamie, what are some of the best/most interesting dates you've been on? What were those guys like?
Jamie: Well, the actual dates (what we do) is fairly prescribed (dinner/drinks/coffee). But just like any other date, the best have been the ones where we aren't struggling to continue our conversation. I've probably had about four of those (out of 12). A couple guys have brought me gifts. One sweet guy even tried to grow out his facial hair like the guys on one of our hot guy Tumblrs.
What were the worst dates so far?
Jamie: One nervous date talked slowly about himself the whole time. Another date brought his friends, who did a background check on me, and then kept calling and texting me the rest of the weekend. That made me feel uncomfortable. But really, no horror stories. The guys have all been really nice.
How did you choose the questions for Date Jamie, and how do the questions surface worthy dates?
Tara: I interviewed Jamie about all sorts of topics, both personal and seemingly arbitrary. I culled from her data interesting facts that spoke to her personality and taste without getting too personal. This being public, and a fun project at that, I didn't want to expose too much of her. Like I began to remind potential dates that Jamie is being a really good sport and heading out of her comfort zone to be a part of this project just as you are, so be nice. You both are in the same boat. Often, in attempts to impress and get results, dating lacks that empathy.
Are you skeptical of the type of guy who would answer questions online to go on a date with someone they've never met? 
Jamie: Sure. But I'm more skeptical of guys on regular dating sites. Traditional dating sites seem more like socially acceptable hook-up services to me. I've never been able to actually go through with online dating. Not that that's negative, it's just not how I like to get from point A to point B. And, honestly, most of the guys who have written in about Date Jamie are friends of friends. I'm sure most of the people who come to the site are skeptical about a girl with a site like this. But when it comes down to the IRL situations, it's all been pretty cool.
Have your dates through Date Jamie been better than regular first dates you've had before?
Jamie: I wouldn't say better, but I would say easier. I used to feel a tremendous amount of pressure going on first dates. Like there was a lot of expectation — real or imagined. I said no to a lot of dates out of the fear of expectation. I always ended up feeling like midway through a date, or at the end, I had to know whether or not I really liked the guy I was on the date with. I felt like I wasn't given the space and time to gradually get to know someone and understand my feelings — it was all so fast. Maybe I'm old fashioned, maybe I just need to date more. I don't know, but that's been a big part of my growth through Date Jamie. I freak out less.
How much are you each consumers of social media? Are we in the age of oversharing, or is there no such thing as oversharing to you? 
Jamie: Oh, there is definitely such a thing as oversharing. I think most of it is too personal and too frequent Facebook posts. I consume a lot of social media. But I'm more of an observer; I use it in search of awesome new content. The only really personal stuff about me online is the Date Jamie stuff, and I feel like DJ isn't oversharing because it's more philosophical than personal.
Tara: Jamie and I work in advertising. You have to participate in social media. At least for me, I believe in immersion as a way to understand something. I'm probably a higher-than-average participant in social media. I began blogging and building sites in the early 2000s. I love the Internet, I do. That said, I am acutely cognizant of what I will and will not share online. I think that you can participate in social media and still keep the private parts of your life private.
https://digiday.com/?p=11799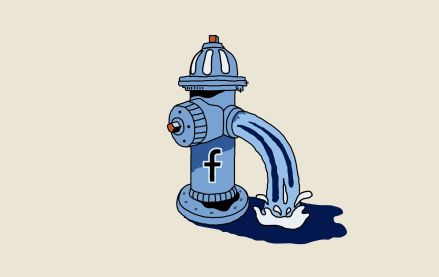 October 4, 2023 • 5 min read
•
•
Publishers are still feeling the effects of a change Facebook made in May that caused a steep decline in referral traffic. Nearly four months later, publishers aren't sure when — or if — that traffic will come back.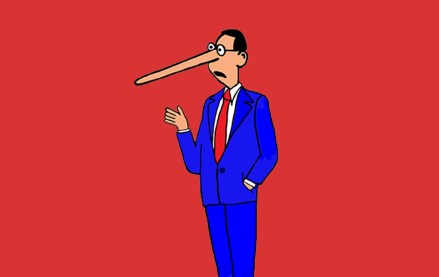 October 3, 2023 • 7 min read
•
•
A new definition for MFAs is available but the vague nature of the guidelines is leading to a lack of standards that might prevent adoption.
October 2, 2023 • 1 min read
•
•
The publishers who attended DPS were focused on the potential upsides of applying the technology to their operations while guarding against the downsides.