The Economist is one of the publishers that's at the forefront of attention-based buying. Now the question is how to make the practice more widespread.
As a start, the publisher revealed the results of its first campaign while working toward a measurement standard in hopes of getting more ad buyers to shift from impression buying. While the idea of selling based on attention is attractive to publishers, it's hardly widespread: The Economist has run one full attention-based campaign since November and is just starting a second.
The Economist rolled out its first time-based ad campaign two months ago with a big jewelry brand (which it wouldn't name). It billed the client for display ad impressions that got over five seconds of "active" reader view time, which includes behaviors like scrolling up and down a page, using a mouse or typing on a keyboard — what it calls Cost-per-Hour (CPH) selling.
The client wanted to increase brand consideration and ultimately, of course, sales. Attention was capped at 30 seconds, based on the idea that if readers haven't noticed the ad within 30 seconds, they're unlikely to, and returns diminish with additional exposure time.
Using Nielsen, it ran a study, which showed a 10.6 percent brand-awareness lift among readers exposed to the ad. Thirty-nine percent said they recognized the brand after the campaign, versus 28 percent in the control group.
That's high considering most client campaigns show a brand-awareness lift of 2.1 percent, according to Nielsen.
The campaign also outdid four of the client's competitors, all of which ran CPM-based campaigns on Economist.com at the same time. Their brand-awareness uplifts ranged from 0.4 percent to 5.2 percent.
The ads that were actively viewed for five to 30 seconds also had 50 percent higher click-through rates (0.21 percent CTR) than the same ads bought on CPM (0.14 CTR).
The Economist was so confident in the product that it offered to rerun the campaign based on traditional CPM buying for the same value free of charge if the client wasn't happy. But it didn't have to.
Economist rival The Financial Times pioneered the time-based sell and notched 13 brands running time-based campaigns in nine months' time. The Economist wants to top that and have 15 to 20 time-based campaigns by the end of the year, said Ashwin Sridhar, global head of digital products revenue at The Economist.
Working with Chartbeat and Moat Analytics, the publisher can match ad formats to the editorial and expected reader attention, Sridhar said.
"If we're running an infographic at the top of the page showing what's happening with the elections in Iowa, we'll probably want to deliver a leaderboard, while on another page, reader attention may be lower down the page, so we will serve a different ad format there," he said.
So far, so good. But the ad industry has been trading online media based on impressions for decades, and it is reluctant to change. One reason is the lack of an independently verified standard way to track and measure campaigns. The Economist is working with Moat Analytics on such a standard.
"If an independent provider can track it for the publisher and the agency, then it can be more transparent," Sridhar said.
MediaCom's head of digital Dan Chapman welcomed The Economist's push to time-based metrics but said that to scale it, the publisher will need to help agencies standardize what "good" looks like.
Until the standardization is nailed, formats like "participation" ads, in which readers have to answer multiple-choice questions about an advertiser before they can view pay-walled content, are also appealing.
"Making us think about brand in a different way is brilliant, but they need to help us standardize it so we can align it to our own brand metrics," he said.
https://digiday.com/?p=159688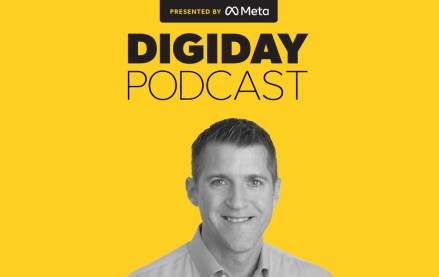 November 28, 2023 • 4 min read
Google's vp of global ads is confident that cookies will be gone from Chrome by the end of next year, despite all the challenges currently facing the ad market.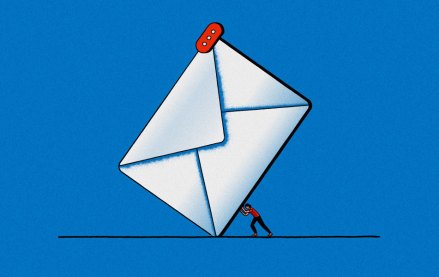 November 28, 2023 • 6 min read
Some email newsletter platforms' click-through rates are actually click-to-open rates, which are measured against the number of emails opened rather than the emails sent. But buyers seem to prefer it that way.
November 24, 2023 • 5 min read
Publishers' events businesses picked up pretty significantly during the back half of this year — and they will focus on sustaining that lift into 2024, according to Digiday+ Research.