Digital Video in 2012: Explosive, Volatile, Maybe Even Amazing
December 21, 2011 • 4 min read
•
•
These are heady times for online video. The ad market is expected to grow about 50 percent this year and over 40 percent next year, per eMarketer. YouTube is throwing $100 million into nurturing new talent and programming. More big-name producers and Hollywood actors are gravitating to the medium to produce pet or experimental projects. Ad networks continue to drown in venture capital, and the technology for ad targeting keeps getting more sophisticated.
That said, the online video industry has plenty of challenges. It's often a disorganized mess. Audiences for original programming are inconsistent at best. There is a growing bifurcation between the cream of the crop (Hulu and TV network websites) and the rest of the Internet. And with all the over-the-top, advanced TV solutions, cable TV continues to dominate, limiting users' choice. Meanwhile, the trend toward audience-based, direct-response-style buying threatens to diminish Web video's premium reputation among brands and agencies. No matter how you slice it, 2012 should be a volatile, fascinating year.
Buyer's market
A new breed of Web-native content companies have emerged — companies like Machinima, The Collective, Deca and Maker Studios — that have mastered programming and audience building for the YouTube platform. Those are all things that traditional media isn't that good at. In this business, what you can't build, you buy. Machinima, with its youthful, edgy gamer-oriented audience is a prime acquisition target for Viacom or even Turner, which could pair it with Adult Swim and unlock its sales potential. Turner, in fact, is already working with The Collective on an Annoying Orange Show. Expect more Web to TV programming shifts in 2012 and an M&A race for talent.
Game on
The digital living-room battle got serious in 2011, and in 2012 it goes nuclear. First, Microsoft will buy Netflix, making Xbox Live the default gaming console where users can stream Netflix content. Not to be out done, Sony's PlayStation will establish a cable alternative by striking deals with cable networks, as well as Amazon, to counter the Xbox/Netflix deal. Meanwhile, pretenders like Roku and Boxee will begin to look more and more like also-rans. Some things won't change: Google TV will continue to languish.
YouTube struggles
NBC has programmed for 60 years, and it can barely crank out half a dozen hit shows each fall. What makes anyone think that YouTube, which has never programmed anything without its trusty algorithm, can roll out 100 channels successfully? It's harder than it looks. Plus, YouTube, for all of its mass, tends to struggle when it comes to creating sustainable audiences. The lineup the company has assembled, at least based on what has been made public, sounds suspect. While experienced Web programmers like Deca have a shot — these companies already have found ways to attract audiences, it's not clear that a new channel treatment is necessary. Users seem quite content with YouTube as a chaotic Internet playground of precocious cats, pirated clips and over-choreographed wedding dances. As for the more high-profile content from the likes of Shaquille O'Neal and Madonna, it has the feel of cable leftovers.
Web breakout
Despite our skepticism about YouTube's channel lineup, it says here that 2012 will be the year that a true, crossover breakout hit Web series will emerge. It's already happened in smaller pockets, such as gamers and teens. There is so much momentum, money and talent leaning into creating Web video series that something has to hit. Plus, with YouTube, Hulu and Netflix becoming ubiquitous on TV as much as they are online, the promotional platform available is vast. And people are habituated to watching recurring series on their couches, which well help make Web shows more sustainable and appealing. Our guess as to where this show will originate: Funny or Die.
Commoditization awaits
Video ad spending is growing at a rapid clip. Consumption continues to soar, the programming is getting better and better, and the number of devices supporting the medium continues to proliferate. So what is the online video ad industry doing pushing programmatic, data-driven buying and the online video ad exchanges? For one, the industry loves to claim that it needs automation given the inefficiencies inherent in buying the Web's vast long tail. But this is hardly applicable yet to Web video, which has a limited pool of quality inventory. Yet the industry is also enamored with sophisticated ad technology, even when it's not clearly needed. It can't help itself. Hello commoditization, and bargain-bin CPMs.
https://digiday.com/?p=418
October 2, 2023 • 1 min read
•
•
The publishers who attended DPS were focused on the potential upsides of applying the technology to their operations while guarding against the downsides.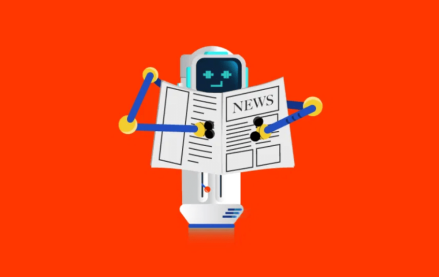 October 2, 2023 • 4 min read
•
•
Now that ChatGPT users can surf the internet for information, some publishers are reconsidering the weight of the issue.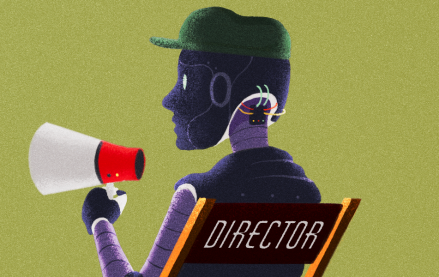 October 2, 2023 • 5 min read
•
•
As Meta makes celebrity-like chatbots, ChatGPT learned to "hear," "see" and "speak" while Spotify is piloting AI-translated podcasts.