Colin Nagy is executive director of media and distribution, The Barbarian Group
Small things have snowballed. The Web became a fairly ugly place in 2015: Incentives to employ pageview bait and annoying advertising experiences have been too strong. Sticky, clunky experiences have become the rule.
The root of the problem is that the needs of the publisher have been out of whack with the consumer. People want to be able to access information seamlessly. Publishers need to make money. The friction is palpable and has been weighted in the favor of the publisher.
Up to now. The rise of the ad blocker narrative — which still continues to grow — saw consumers fighting back to preserve a tolerable experience.
In terms of major currents to watch in 2016, expect big platforms to evolve to work harmoniously with publishers. More notable publishers will be doing deals on platforms, moving away from the cult of the home page. This has played out on Facebook and Twitter first with syndication, then with promoted content, and it is about to get much more distributed and much more interesting.
This will also be a big year for upstart Medium, founded by Ev Williams, someone who has been incredibly astute in reading the media tea leaves in the past with Blogger and Twitter, both of which he founded. "There's going to be a convergence of distribution points for media," Williams recently told Recode. "And it's going to make less and less sense to publish on the Web."
A self interested statement, sure. But he has a very valid point as we've watched the tectonic plates of media evolve over the past few years.
To make this work, a few things need to be in place. As Cory Haik recently wrote in Nieman Lab, "Publishers need a few things for this to be of real value: good analytics, monetization mechanisms, product development partners, and fresh ideas on how to create content that is native to the platforms."
How publishers will fare in terms of these deals remains to be seen. Platforms generally aren't interested in writing deep investigative news stories any more than Uber wants to own a fleet of cars. Publishers need new audiences at scale that aren't visiting home pages anymore. How this plays out will be immensely interesting.
Elsewhere, new mobile standards like the Accelerated Mobile Pages Product (AMP) from Google will improve how pages load, and how we can consume information quickly and efficiently on the go. Facebook's Instant Articles will largely do the same, and make stories more dynamic.
Publishers will start facing real pressure to clean up their acts — they haven't really reacted to the ad blocker situation en masse yet. But, and here's a shocker, it turns out that fast, clean loading pages make people want to spend more time and attention on a site.
I also predict there will also be a contrarian focus on quality. The New Yorker recently discussed with Poynter about how investing in more web copy editing staff (gasp!) focusing on the right distribution methods and putting time and effort into online stories, has paid huge dividends. Newyorker.com editor Nicholas Thompson said, "The most encouraging thing we found is that the stories we're prouder of, the stories we put more effort into, attract more readers." Quality can be rewarded after all.
On the advertising agency side of the equation, the case can easily be made for the idea and emerging discipline of media experience. Just as user experience (UX) focuses on empathy and the end user, the same should be said for those tasked with placing a brand message in front of an audience.
To-date, media agencies have ruled this roost: porting creative into big media deals, buying impressions by volume, interrupting people, and trying to flip a switch and skip steps. But in a world where experience and nuance have been pushed to the forefront, this approach no longer works.
With the rise of new, smart inventory like News Feed ads, Instagram carousel ads, and other harmonious options, there is now more need to create interesting content and serve it up in ways that are targeted, smart and most importantly, show respect for the end user.
Brands need to coordinate their reach-based advertising, figure out how to do interesting, promoted content-driven things that live in the feed, figure out native partnerships with publishers to add depth and nuance to a message, come up with smart partnerships and also understand how to make the most of their often fragmented social ecosystem. And razor sharp analytics must be tightly integrated into this process.
This is beyond the mandate and capability of most big media agencies I know. And beyond the mandate of most in-house community or social focused teams. This should be the year of smart media and distribution at creative agencies, and an opportunity to take some control back from some of the media agencies that rule by spreadsheet and kickback.
Creative and media are coming back together in ways that they never have before. And, with the rise of new and useful publishing mediums, there are ways to serve up interesting things in ways that are harmonious and empathetic to the end user. This isn't always a scalable thing you can do by buying via API. It requires human touch, and intuition, backed by smart tech and analytics.
As Felix Salmon said in his astute piece over at NiemanLab, "When brute force and invasions of privacy don't work anymore, that's when creatives start to really show their value."
Add enlightened distribution thinking to this equation and I truly hope this is the case.
Image via Shutterstock
https://digiday.com/?p=159550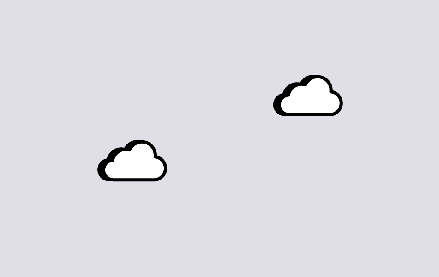 November 29, 2023 • 6 min read
Reducing carbon emissions from the digital ad ecosystem is an important priority, but various players are skeptical that much can — and is — being done to practice sustainability.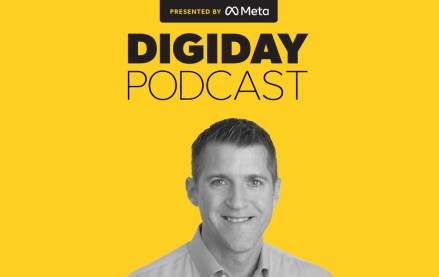 November 28, 2023 • 4 min read
Google's vp of global ads is confident that cookies will be gone from Chrome by the end of next year, despite all the challenges currently facing the ad market.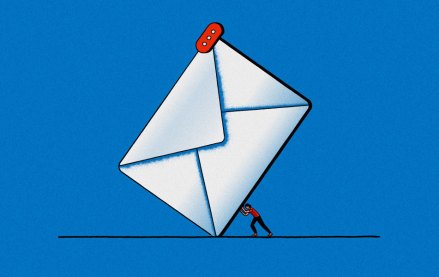 November 28, 2023 • 6 min read
Some email newsletter platforms' click-through rates are actually click-to-open rates, which are measured against the number of emails opened rather than the emails sent. But buyers seem to prefer it that way.