'The best product people come out of the newsroom': How The Washington Post adopted a product mindset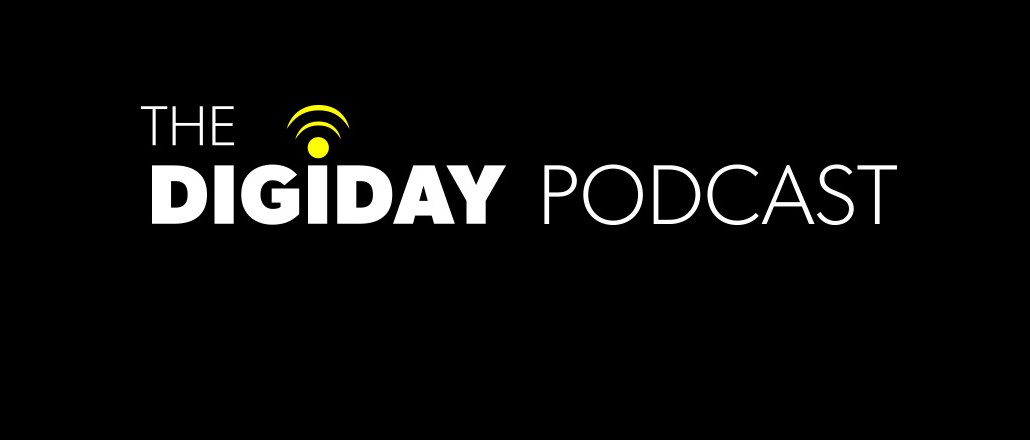 Media companies need to borrow at least one page from the Silicon Valley playbook: Obsessing about product.
That's the formula now in place at The Washington Post, nearly two years into the ownership of Amazon CEO Jeff Bezos, according to Shailesh Prakash, The Washington Post's CIO and this week's guest on The Digiday Podcast.
A product mindset means not believing that content is everything. In fact, the small details of how news is presented and friction is removed from consuming it are just as important, Prakash said. For the creation of its national news app, the Post's beta testers, including Bezos himself, sweated the smallest details, from button colors, and constantly came back to the core product challenge: What problem are we solving for users? For the Post, it was reducing the "cognitive overhead" that made consuming digital news so hard. Bezos, in fact, came up with the idea to eradicate the homepage and simply start users directly on an article. (The Post ended up landing people on two articles.)
"We've all realized that while content is king, in today's world it's equally important to get the design of the products right, the consistency, speed and feature sets of it [right]," Prakash said. "You may have the best content in the world but if the product isn't there then the adoption, the usage and the engagement just doesn't occur."
Here are some highlights from the podcast:
Reporters don't need to learn to code.
In tech companies, best product people were "coders at heart," but they went beyond that to think more about the overall product. In the newsroom, you don't need to code but to understand journalism.
"More and more I see emerging in the newsroom digital talent that who are journalists at heart but their DNA is oriented to building products to showcase their journalism," Prakash said. "In a media company, the best product people are the people who come out of the newsroom."
Media companies need to sell mission to tech talent.
In non-tech companies you might have only one A team. In tech companies, you have three or four. The amount of tech talent you can depend on is much narrower. That leads to many CTOs "wearing that team down to the bone," Prakash said. The trick for modern media companies is to attract more than a single A team for tech.
"One thing I've found is very important is journalism is cause-operated," said Prakash. "That message resonates well. Most of us believe if tomorrow The Washington Post disappeared it would be bad for society. That cause is important. Jeff says it best, 'We need an over-indexing on missionaries and an under-indexing on mercenaries.'"
The case against an uber-CMS.
Many publishers like to brag about their content-management systems, christening them with names like Chorus (Vox Media), Viking (Business Insider) and Kinja (Gawker Media). The Post also has a name for its platform, Arc, but it isn't "one platform to solve it all," Prakash said. Instead it's a set of interlocking tools that can work together. In this way, Prakash aims to enable the Post to use the best available technologies for various tasks without sacrificing cohesiveness offered by fully integrated tech stacks.
"We don't claim to be one platform that does print and digital and video," Prakash said. "We have built out best-of-breed solutions but those solutions have coherence with each other. It's not a platform but a set of best-of-breed tools that are aware of each other."
Speed is still a problem — and ads are often to blame.
When The Washington Post brags of its speedy website, there is some fine print. Typically its measures assume a good broadband connection and no ads. Of course, that's not the real world, where ads are paying a good chunk of the freight. And too often, the gobbledygook of the overcomplicated advertising infrastructure is slowing all sites to a crawl, Prakash said.
"It's become so complicated. You put any modern site through a webpage test and look at how many ad calls are made. You can have upwards to 500 calls that get made. It's not ad tech per se, but how programmatic has proliferated and how hard it is to control the quality of what goes into systems. Forget Flash; you'll get all sorts of highly interactive ads that bounce around and execute a lot of javascript. You can have an article page that simply doesn't load."
Blocking ad blockers probably won't work.
The Post recently started an a/b test that cut off some ad-blocking software users from the Post's site. It was heralded as the start of a "Cold War" between publishers and ad blockers. Not so, Prakash said, since he doubts there's a tech solution to combatting ad blocking. Instead it's a five-week test of whether messaging, incentives or simply cutting off access to the site works best.
"I don't think that's the right approach, escalating war is simply going to drain resources and it's going to be a cat-and-mouse game," he said. "The thing we all need to understand is there's a consumer gap. It will only get better with cleaner ads, and I believe they'll be more effective as well. There's never been the case where technology has been able to stop the advance of some consumer need."
Podcast produced and edited by: Tanya Dua
https://digiday.com/?p=135125