Subscribe: iTunes | Stitcher | RSS
When he launched digital video company Cheddar last year, former BuzzFeed executive Jon Steinberg said he wasn't interested in advertising. He saw Google and Facebook running away with the market, and instead would focus Cheddar on nabbing carriage fees from new digital video aggregators like Sling and Pluto.
That didn't work out, Steinberg said on this week's episode of the Digiday Podcast.
"What I learned as a new company coming into it, when we proved the content was good on Facebook, these people wanted to put the content in these skinny bundles, but they didn't know how sellable it is to advertisers," he said. "At that point, I was faced with proving to them it was sellable, proving to them that we have an audience of young people interested in these products. I'll sell the inventory. What will happen is, we can trade back some of the inventory in exchange for fees."
Beware of Facebook
Cheddar uses Facebook for distribution, but Facebook isn't a big focus, Steinberg said. In fact, Twitter is a bigger audience source, thanks to a deal that has Cheddar featured every day on Twitter's homepage.
"I believe in neighborhooding," he said. "If our content is on Facebook and put next to things exploding and people in bathing suits, we're not going to win. We're providing serious business news. If we're put on a dial next to Bloomberg and CNN, we're going to win there. It's like putting produce in the snack aisle. It's not going to work.
"Facebook I struggle with," he added. "You're dealing with an algorithm that is so wild and unpredictable, I try not to get obsessed by it. I know it's not real. I try to get on other platforms that are more real and sensible. When I see things going wild on Facebook, it's a woman getting a tattoo or something exploding or a counter where people are voting on. Our live interview with Sen. Bob Casey doesn't perform as well as that nonsense. It's hard to get worked up about it."
Ad-funded digital media has a cap
Many are down on media solely supported by advertising, particularly in a market dominated by Google and Facebook. The New York Times CRO Meredith Levien, for instance, said all publishers were relegated to being "niche" ad players.
"If you grind it out and you hustle and deliver for your customers, you can get to a $100 million top-line business that's profitable," Steinberg said. "Can you get to $1 billion in advertising revenue? It's not clear you can. The hope is, you get to $100 million through these high-touch programs, and by that time, you're selling content to people."
Not a fan of programmatic
Steinberg is a vocal critic of programmatic advertising, which he called "impossible to diligence" in a previous appearance on the Digiday Podcast. His assessment hasn't changed.
"One of these days, when I'm running a marketing budget as the CMO of some big toy company, I'm only advertising on Google, Facebook and some direct publisher sites," Steinberg said. "I'm never buying any programmatic advertising.
"You have Google and Facebook for scale and then the custom stuff with the publishers," he added. "For the custom stuff, you put Google and Facebook behind amplification of the stuff you do with the publishers."
Cheddar got too far away from business news
Sometimes it seems like everyone is a food and celebrity publisher these days. Cheddar started with a focus on business news but found itself creeping into food and other areas with Cheddar Life. Steinberg said that was a mistake.
"We went too far out of our lane," he said. "We made the noon hour very lifestyle. It didn't perform. It just didn't work. Whenever we'd go back to our knitting of technology, media, innovation, rockets, the content performed. So we killed it. These brands are elastic. I'm constantly testing how wide the berth is. When we get it wrong, we pull back."
https://digiday.com/?p=224291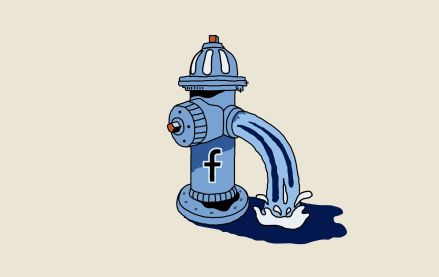 October 4, 2023 • 5 min read
•
•
Publishers are still feeling the effects of a change Facebook made in May that caused a steep decline in referral traffic. Nearly four months later, publishers aren't sure when — or if — that traffic will come back.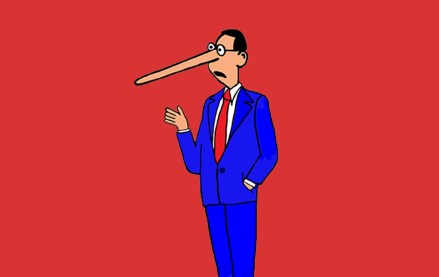 October 3, 2023 • 7 min read
•
•
A new definition for MFAs is available but the vague nature of the guidelines is leading to a lack of standards that might prevent adoption.
October 2, 2023 • 1 min read
•
•
The publishers who attended DPS were focused on the potential upsides of applying the technology to their operations while guarding against the downsides.