Device-fingerprinting technology, which has the potential to track users across mobile and desktop, appears to have finally arrived, although most companies using it don't want anyone to know.
There are only a small number of publishers and networks willing to admit publicly to using the technique, including top mobile ad network InMobi, and site optimizer and retargeter Steelhouse Media. Device fingerprinting, its proponents claim, will mean the end of the cookie — and its many limitations — as the primary targeting tech of digital media.
"A year ago a lot of people had started playing around with the technology, but in 2011 people started deploying. In 2012, we're going to see things scaling up rapidly," said BlueCava CEO David Norris.
His company is already working with publishers, agencies, DSPs and SSPs, he said, but declined to reveal which ones. There's little doubt those partners aren't crazy about the idea of being linked to something that, at least to a regular consumer, sounds a bit creepy.
InMobi, to its credit, is more vocal about its adoption of fingerprinting. It is ramping up its rollout in conjunction with partner AdTruth, a division of technology company 41st Parameter. The firm is due to begin a pilot across its network in a matter of weeks and said it's convinced the technology is now ready to go mainstream.
"InMobi firmly believes this technology is the best, privacy-assured method for user identification for mobile devices across the globe. We're believers after a deep dive on all the options," said James Lamberti, the company's vp of research and marketing.
Elsewhere, 41st Parameter's technology is already being used by behavioral-commerce provider SteelHouse Media, which targets users with tailored offers based on various data points. It too has other paying customers that aren't willing to go public, the company's founder Ori Eisen said.
Both BlueCava and 41st Parameter claim to have multiple paying customers. It's difficult to judge to what scale their technologies are actually being used, owing to the fact that they won't reveal who they are. That's largely a result of the privacy worries many still voice around the practice. Ultimately, it's no more invasive than cookies on the desktop, but online ad companies are notoriously wary of the way any online tracking is perceived. On the other hand, perhaps it's better to be upfront about it than to keep it quiet, precisely for that reason.
Norris downplayed the privacy issues, claiming the technology and the perception of it have changed over the past year, particularly thanks to initiatives like do-not-track at the browser level, and industry self-regulation efforts from the Digital Advertising Alliance. "The privacy debate is in a different place now," he said, referring to those initiatives.
Although SteelHouse's business currently focuses mainly on the desktop Web, Eisen suggested its offering for the mobile-ad community is potentially more important. "Mobile devices are just not seeing their fair share of marketers' budgets because cookies just don't stick to them," he said.
As a result, that's a focus for the company – to replicate port the type of data capabilities already available around cookie data in the desktop arena over to handhelds. "Mobile is the new frontier, tablets and smartphones are eclipsing the desktop. We're focusing our attention on where things are going as opposed to where they are now."
For BlueCava, Norris expects mobile to be a smaller part of its business, for the coming year at least, representing around 20 to 30 percent with the desktop accounting for the majority. Its desktop publisher clients see value in more accurately tracking their audiences and then using that data to justify spend to their customers, he said.
"The better picture they can paint for advertisers, the more trust they can build with them," he said.
https://digiday.com/?p=6245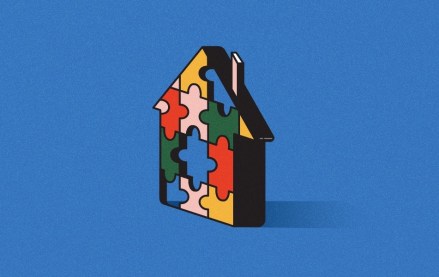 September 22, 2023 • 4 min read
Apartment Therapy's president Riva Syrop took the stage at the Digiday Publishing Summit to discuss the convergence of commerce and sponsorship revenue within its Small/Cool event.
September 22, 2023 • 4 min read
Media execs took stage at the Digiday Publishing Summit to discuss the growing importance of ROI in ad campaigns this year.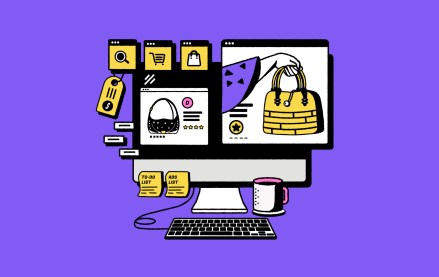 September 22, 2023 • 4 min read
CEO Satya Nadella said AI assistants will be as ubiquitous as PCs and will help users navigate across apps, operating systems and devices.