Every family has a black sheep. Maybe it's the little brother who has absolutely nothing in common with his parents or sisters. For Demand Media, Cracked is the black sheep. Except in this case Mom and Dad want the rest of the family to start acting just like little brother.
Cracked.com, the humor-infused descendent of the Mad Magazine-wannabe Cracked magazine (d. 2007), has little in common with the SEO'd-to-the-hilt Demand. Cracked is purely about entertainment. And unlike Demand's increasing female focus, with Tyra Bank's TypeF.com and eHow channels centered on Rachael Ray and inspiring women (Shift), Cracked's core audience is young guys.
Regardless, since Demand made the at-the-time-hard-to-figure-out choice of buying Cracked four years ago, looking to ressurect the brand from comedy obscurity, something is clearly clicking. At 5.2 million unique users per ComScore, the site is now bigger than The Onion (2.2 million uniques) and College Humor (5 million), and in striking distance of the much-higher-profile Funny or Die (6.1 million).
Cracked is also good at filtering people from one list to another, to another. Per ComScore, Cracked users spent a whopping 255 million total minutes on the site in the U.S. in September. Compare that to 28 million for Funny or Die or 65 million for Comedy Central's sites. Cracked is also tops in average minutes per visit at 8.6.
"We get messages all the time from people, saying stuff like, "I just wasted four hours on Cracked,'" said Oren Katzeff, general manager of Cracked.com.
And unlike other Demand properties, which are trying to evolve their users' in-and-out status, Cracked has loyal users and has built a sizable social media following. According to Katzeff, 20 percent of Cracked's traffic comes from social media, with 50 percent of that traffic coming from Facebook.
In fact, Cracked's Facebook fan collection swelled to over 1.8 million fans in 18 months. Other key sources of traffic include StumbleUpon ("a beast," said Katzeff) and Reddit.
"Facebook is almost a second homepage for Cracked," said Katzeff. "We almost program differently on Facebook, where we're reaching a slightly different person than our hard-core Cracked users. We try and keep in mind that they might not be coming back to our site all that often and try to convert them."
That means posting on Facebook strategically, with contests, weekly events and the like. The editorial staff has experimented with posting new pieces at the same time each day to encourage regular visitation — another trick of the trade Cracked's sister properties might explore.
Cracked also tries to get fans involved with marketing via social media. For example, the site recently urged users to take photos of themselves, along with 50-word captions, alongside the Cracked book "You Might Be A Zombie and Other Bad News," which debuted at #9 on The New York Times Best Seller list last January.
"Our audience loves interacting with each other," said Katzeff, who noted that one user proposed to his girlfriend via the site's message board.
Next up for Cracked is to build up its video prowess, a particular strength of competitors like College Humor and Funny or Die.
A few years ago the site debuted the mock-buddy comedy "Agents of Cracked," which generated 15 million views over three seasons. And in July of last year Cracked introduced "After Hours," a video-debate version of Cracked's lists, featuring four Cracked staffers discussing topics such as
"Why Batman Is Secretly Terrible for Gotham"
and "
Why 'Star Wars' Is Secretly Terrifying for Women.
" So far, the show has generated 11 million views. A total of nine shows are live on Cracked currently, including "Stuff that Must Have Happened" and "The Katie Willert Experience." Several more series are in the works for the rest of this year.
"We are really pushing video series, and "Katie Willert" is really our first attempt at a more female-centric show," Katzeff.
So maybe Cracked is starting to fit in with the family after all.
https://digiday.com/?p=2229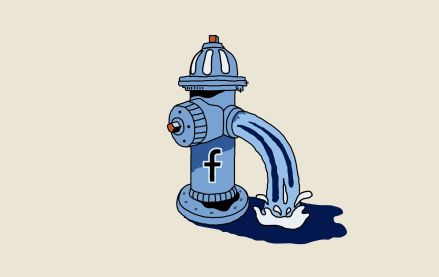 October 4, 2023 • 5 min read
•
•
Publishers are still feeling the effects of a change Facebook made in May that caused a steep decline in referral traffic. Nearly four months later, publishers aren't sure when — or if — that traffic will come back.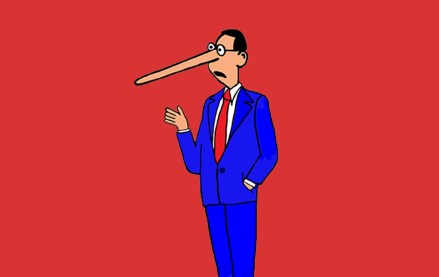 October 3, 2023 • 7 min read
•
•
A new definition for MFAs is available but the vague nature of the guidelines is leading to a lack of standards that might prevent adoption.
October 2, 2023 • 1 min read
•
•
The publishers who attended DPS were focused on the potential upsides of applying the technology to their operations while guarding against the downsides.