Defy Media's Matt Diamond: Digital media industry lags in figuring out monetization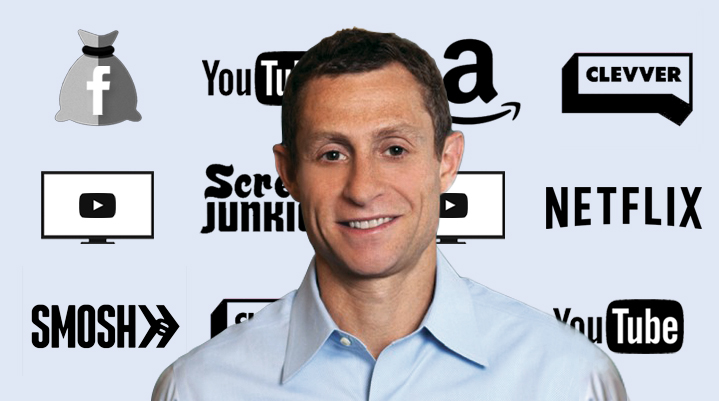 Subscribe: iTunes | Stitcher | RSS
Content creation company Defy Media owns all 12 of its media brands and has a variety of revenue streams — advertising, branded content, subscriptions, original content for streaming platforms and licensing its movies and shows to distributors like Netflix.
However, CEO Matt Diamond says a bullish monetization strategy in the digital era has yet to emerge.
"The industry as a whole has absolutely nailed it on audience development. Where we lag is monetization," he said. "The concept of mid-rolls and subscription models and other concepts being introduced right now are key for the industry."
Diamond joined senior reporter Sahil Patel on the Digiday Podcast to discuss the monetization opportunities available on platforms and the next best opportunity for media companies in an OTT world.
Distributors will evolve to buy channels over one-off shows.
"We believe that millennials are more likely to have Smosh, Clevver and Screen Junkies because those are brands they know, love and have grown up with. So when they turn on the monitor on the wall — which we used to call TV — and they probably like YouTube as one of the networks, and they probably put on Smosh or the five or six other brands we have, and we go deep with them through shows. So ultimately, [distributors] are going to buy an entire network associated with Smosh or Clevver because that's where the audience is."
Traditional media understands OTT has a lot of potential.
"They all recognize that we are going into an on-demand and IP-driven world. They just have to figure out how to make that transition. But it does open a door for Facebook, Amazon, Hulu, Netflix and any other startups to see this as an opportunity to leapfrog the old cable world and get into an OTT world. There's about $100 billion dollars at stake because we know that today's world will ultimately transition to that world."
The dollars will follow the audience.
"We have content that an audience wants. That's the key differentiator. The distributors that are out there today may change or evolve. But the audience is not going to change. The dollars will ultimately follow the audience. As the distribution models get more sophisticated, if you have an audience and a brand, you're going to get the lion's share of the dollars."
Let the audience determine hits to prompt quick evolution.
"We have a huge audience, and we understand what they like and don't like. If it's good content, we are going to greenlight that project independent of the advertising world, just like TV does. The difference with TV is we think it's a bunch of white guys in a room making the decision, versus in our case, it's really the audience. We can put a lot of things up there, we can fail quickly, move on and don't have to be hit-driven."
YouTube views should continue to be a goal.
"YouTube is still our biggest viewership platform. If you are in the content creation business — whether you're a digital or traditional media company — and the vast majority of your views don't take place on YouTube, you're doing something wrong. Facebook has closed that gap tremendously in the last two years. But YouTube is where people watch things. The social platforms are incredible in elevating the value of the brand."
Facebook is still figuring out monetization.
"The only difference in approach to YouTube and Facebook is monetization. YouTube has figured it out, and they're evolving but you have a basis for it. Facebook is still figuring it out — they don't have pre-roll; they have mid-roll. Content that works on YouTube might be slightly different from Facebook. All of that means that internally we need to learn how to respond to it."
https://digiday.com/?p=239761