Everywhere you turn today, someone is making a claim about their data. One company boasts that it has premium data, another claims to have premium social audience data; each vendor says it has the data needed to turn an ordinary site into an audience-targeting, ad-revenue-generating juggernaut.
Publishers are bombarded with data pitches right now, and the odds are that they've stopped to consider a few of the offers. The data hype is deafening, and while data is certainly a valuable commodity, there's still a lot of confusion about how the industry defines data and what it all means. If you're dealing with data, you need to know the difference between the different kinds.
In almost all cases, whether it's coming from a vendor, advertiser or publisher, first-party data refers to the information that visitors provide because of the relationship they have with a site. This refers to information that is shared either explicitly or implicitly.
Explicit sharing of data is relatively easy to define. It's everything told or shared by an end user, whether they're signing up for an email list, filling out a registration form, making a purchase or completing a survey on your site. This can include age, income, household, education, financial information and interests. This is probably the most valuable data online. That's why the values of social networks, Facebook chief among them, are soaring – they are loaded with first-party consumer interest data.
Implicit first-party data includes information about past web surfing habits, sites visits, past purchases, the time of day the user visits the site, machine (mobile, PC, etc.) and visitor session patterns. Publishers can gather this information with analytics software and basic site-tracking tools.
First-party data, from a publisher's standpoint, also encapsulates any data related to past work, whether that's financials around deals, advertiser spend, agency information, impressions, clicks, eCPM, and the list goes on. In short, first-party data is the information that publishers have on hand. They can gather it themselves by asking users to submit data, or they can use integrated site analytics tools to better understand how visitors behave on their sites.
Outside of this relationship between visitor and website lies third-party data, and this is what most people refer to today when they talk about the rise of data online. Outside vendors and audience-management partners like Collective, Lotame, BlueKai, AlmondNet and Experian deal in third-party data. All of that offline data applied to online venture qualifies as third-party data as well.
This data is essentially information that is added to a publisher's first-party data to create a broader set of segments or definition buckets. Third party has a lot of value, especially if you're a larger publisher looking to offer advertisers better targeting opportunities. The better you can segment your audience while maintaining scale, the higher prices you typically can demand for impressions. At the same time, increased relevancy will likely increase click-through rates and brand lift, ensuring that advertising partners achieve better results.
Third-party data, however, comes at a cost, and that's why so many companies talk about data. Publishers can't always afford to bring in an outside partner, and that's OK, because publishers don't need third-party data to make their website a more valuable enterprise.
First-party data may be more valuable than anything else a publisher has at its disposal, and that alone can inform behavioral segmentation. It's relatively easy to uncover segments and targeted advertising opportunities that publishers can sell with confidence. Think about it: publishers can uncover technophiles based on the sections of the site they visit, and it's easy to spot influencers based on comments about the content.
This sounds simple, and that's because it is. Yet these segments still sell for higher CPMs than traditional run-of-site inventory, and publishers can build them through basic cookies and site-analytic software.
Now I've heard publishers say, "We can't demand that our audience provide data in the form of a registration process." In some cases they are surely correct. We've all been turned off by sites that want a lot of information for little return. However, if the content is engaging, I'm sure the core audience won't mind sharing something like gender or an age range. It's a value exchange that merits the content they enjoy and provides more relevant advertising as they engage with the site.
Data is the hot commodity in the online advertising world, and there's good reason for that. But publishers need to know they already have the data necessary for boosting their ad revenue. Third-party information can certainly help, but publishers should realize that they have what they need for more precise targeting. All they have to do is use it.
https://digiday.com/?p=3268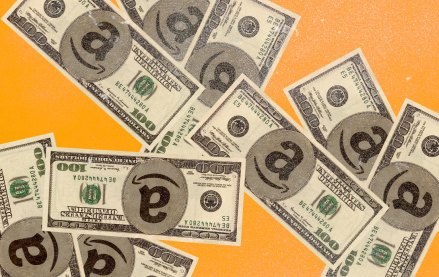 September 27, 2023 • 6 min read
The agency accused the e-commerce giant of conducting a range of anticompetitive behaviors that hurt both shoppers and sellers.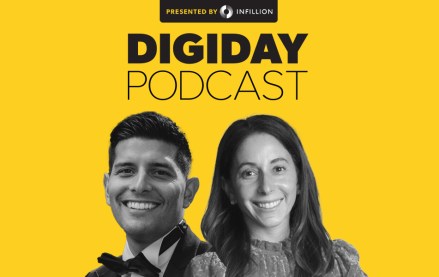 September 26, 2023 • 3 min read
In a live recording during the Digiday Publishing Summit, the news executives called for more nuanced conversations with advertisers around their brand safety concerns.
September 26, 2023 • 4 min read
After investing in one generative AI startup and suing another, the company will let customers create images on its website and an API.