Mojiva GM Tony Nethercutt is an ex-Googler with more than 20 years of industry experience, serving as YouTube's original vp of sales and leading brand development for DoubleClick, Yahoo, and AdMob. Mojiva is the fastest growing mobile ad network in the US,  as well as the leading mobile ad serving and analytics platform. Nethercutt spoke with DIGIDAY: DATA on the importance of properly decoding mobile data.
Q: How has the proliferation of more and more detailed consumer data changed the way brands market their products?
We put out our monthly Mobile Audience Guide in order to show our advertising and agency audience where consumers are spending their time on the mobile Web. For example, Mojiva's latest report shows that unique users on iPad devices, on our network, increased more than 500 percent over the past three months. From an advertiser's perspective, a larger portion of their consumer base is going mobile, in this example, on a tablet device.
Marketing professionals need to understand the ever-changing media environments which target demographics are migrating towards so they can shift the focus of their marketing campaigns comparatively. Specifically, I have been told by major marketers, who do not yet have a mobile strategy or investment of any kind, that they see 10 percent of their digital sales coming from mobile devices. This is causing them to start to develop strategies for mobile this year.
Q: What can a CMO do to translate consumer data into tangible rewards for the company?
CMOs should understand that consumer data, especially in the mobile realm, should inform their decisions about where and when they should execute their campaigns. In some cases, the real-time aspect of consumer data analysis allows them to make adjustments to campaigns in mid-flight. The mobile consumer can provide lots of valuable information on their preferences and CMOs need to take advantage of this channel.
Q: What are the core questions CMOs need to ask in developing strategy?
Are customers researching from mobile devices? Are they looking for coupons or store directions? Do more browsers convert or take a desired action on specific days of the week?  Once you have them engaging with your brand on a mobile device, how do you keep them hooked? With the proliferation of more powerful devices, the need for more engaging, richer media will become more prevalent. This is a factor that can help CMOs and equip them with deeper knowledge of their target consumers.
Q: What defines a successful data-driven mobile marketing strategy?
That depends on the granularity of the goal.  Success could depend on finding the right target audience at the right time on the right mobile operating system on the right mobile web channel, with the right creative. Success could also be when an advertiser starts broadly, and gauges the audience reaction, and then refines the strategy.  Data will make all of this work together.
Certain factors depend on the individual advertiser — some want consumer awareness toward a new product, some want to activate consumers toward a Web or brick-and-mortar storefront. The point of emphasis is that marketers need to establish the goal of the campaign, and then leverage the appropriate data to boost the campaign's effectiveness. If we can help marketers achieve specific mobile marketing goals with either lots of data or very little, then that will be successful no matter how you define it, as far as we are concerned.
Q:  The last word on mobile?
The mobile environment is poised to become the standard mode of communication. In fact, the mobile audience is now 75 to 80 percent the size of the desktop audience and is projected to overtake it within the next three years. We are very excited about some of the opportunities coming up with the adoption of new devices and platforms. These new capabilities will allow marketers to use rich media to deliver engaging and creative advertising to mobile consumers in the same way that they can already deliver it on the desktop.
https://digiday.com/?p=781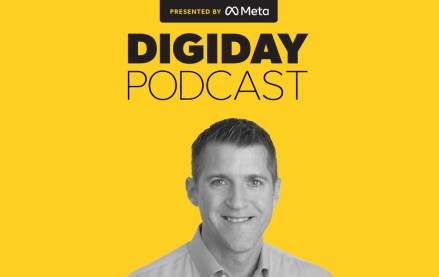 November 28, 2023 • 4 min read
Google's vp of global ads is confident that cookies will be gone from Chrome by the end of next year, despite all the challenges currently facing the ad market.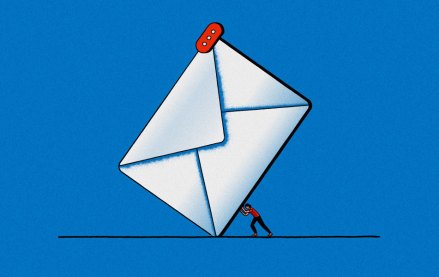 November 28, 2023 • 6 min read
Some email newsletter platforms' click-through rates are actually click-to-open rates, which are measured against the number of emails opened rather than the emails sent. But buyers seem to prefer it that way.
November 24, 2023 • 5 min read
Publishers' events businesses picked up pretty significantly during the back half of this year — and they will focus on sustaining that lift into 2024, according to Digiday+ Research.