Day in the life: How The Economist's social editor engages an audience of 20 million
February 19, 2016 • 5 min read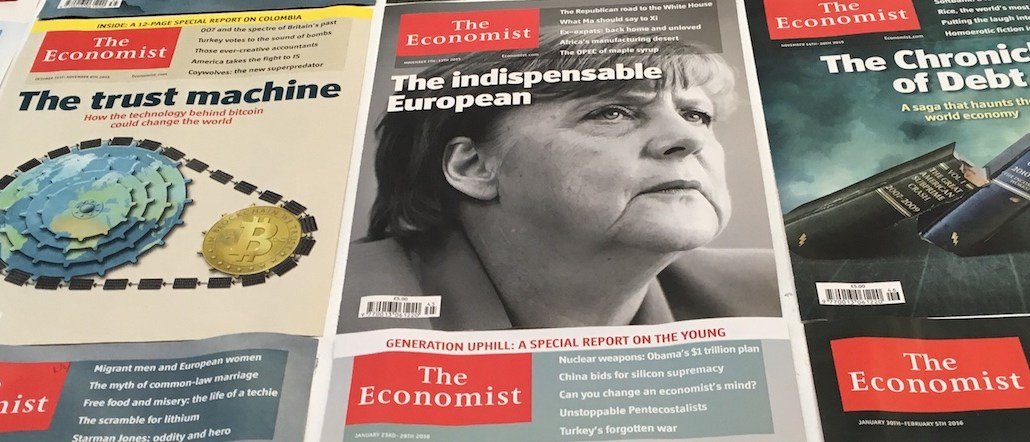 This is part of a new "Day in the life" series that chronicles the daily work of those on the front lines of media. If you'd like to participate in "Day in the life," get in touch.
Adam Smith can predict which content will shine on social.
As the assistant community editor at The Economist, Smith helps run a team that commands a combined social audience of over 20 million, according to the company. Whether he's moderating online debates over company LGBT policies or building charts based on Twitter polls about marijuana consumption, Smith has mastered the art of ginning up engagement. Which is helpful as the magazine looks to introduce its journalism to new readers.
Digiday asked Smith to pick a typical day and share what he did throughout. Here's his diary, lightly edited for clarity.
9 a.m.: After a breakneck cycle through the city to Mayfair, I sit down to my desk with tired legs. I spend a few minutes sorting through the 20 or 30 emails received since I left on Friday. Some are from my colleague Caroline Carter in Hong Kong, who I have to answer quickly before she clocks off. We're a global team: eight of us are in London, one in Hong Kong and one in Washington DC. I also have a chat with Denise Law, our deputy community editor. This is the blissful quiet time before everyone else piles in at 10 a.m.
Denise emails our team with an informal report of the content that performed well over the weekend. Our photo album of pictures and red Economist quote images on the subject of last week's huge gravitational waves story soared on social (the story itself is cosmic). I take a quick look through the most popular tweets from @TheEconomist over the past week or two, and choose some to recycle. As it happens, our piece on Jack Dorsey's failure to turn Twitter's business around is among our most popular at the moment.
10 a.m.: I crack on with our latest debate, on the subject of the extent to which businesses have a role in advancing LGBT rights. The debates platform is my project, and I am the moderator, so I am obsessed with how people respond to it on social. Every other month or so we have two speakers thrash out social, political or business issues and let our social audiences cast the vote on who wins.
This morning I send my comments on the debate and edits of the rebuttal statements to our proof-reader and send them to my senior editor. These all have to be approved, published and posted on social media by the end of the day.
11:15 a.m.: Around 60 people cram into a room at the top of our office to discuss this week's issue during our weekly editorial meeting. Our editor-in-chief Zanny Minton Beddoes usually chairs, which can be tough because there a lot of opinionated people in the room. Section editors pitch what they plan to include, and then we spend about an hour debating our leader lines, the editorial position we, as a publication, will take on a topic.
On Thursdays when the issue is published online, we divide up the articles among my team members and all set about distributing the content across social networks.
12:30 p.m.: On Facebook we have 6 million fans, so we've found it to this to be invaluable for getting our Economist Film series in front of people. We've had millions of views for our films about 24-year-old Emily, who asked doctors to end her life, (see below) and how many countries are finally liberalising drugs laws. The latest, Future Works, is all about the jobs that seem futuristic but people are already doing: for example, competitive online gamers who can earn millions and park rangers who use drones to catch poachers.
Then I head out for a walk. I sometimes pound the streets of Mayfair and look at all the fusty shops selling deer-stalkers or take a stroll under the trees in Green Park.
1:30 p.m.: Members of my team have filed lots of tweets and Facebook posts to promote freshly published online articles or pieces from the print edition. First up is Loukia Gyftopoulou's copy for articles about Britain and Europe: I check, make it zappier, and tell Loukia that it's ready to go to the editors to check that it fairly represents the tone and content of the articles, as per our usual process.
3:00 p.m.: The tweets about the debate start rolling out of @TheEconomist, which has 12.9 million followers. This week there's a fair amount of hate because of the topic, but plenty of people are actually engaging. One tweeter brought to our attention Adidas' recent news that it won't ditch sponsored athletes who come out as gay, while another hinted that being LGBT is sign of pathological behaviour (with no cited evidence).
4:00 p.m.: I spend the last two hours of the day planning for my upcoming trip to New York: I'm going to meet our bureau staff there to tell them about the operations of our editorial social media team — which only began in earnest last September — and I'll be live-tweeting from The Economist Events team's Pride & Prejudice conference on March 3rd. It's a global event, so I also need to coordinate Caroline Carter who'll be at the Hong Kong edition and Jenni Reid who'll cover London. I clock off at 6pm. I'm pretty good at sticking to my hours — and tonight I'm cooking for my flatmates and a pal so I'd better get going.
Image courtesy of The Economist.
https://digiday.com/?p=162383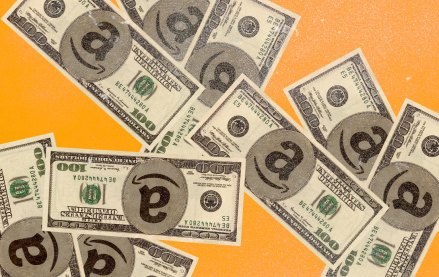 September 27, 2023 • 6 min read
The agency accused the e-commerce giant of conducting a range of anticompetitive behaviors that hurt both shoppers and sellers.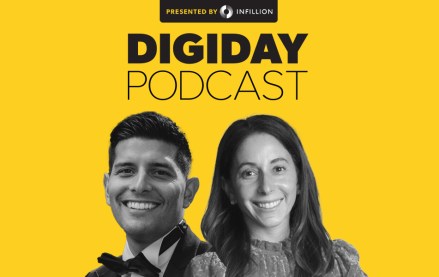 September 26, 2023 • 3 min read
In a live recording during the Digiday Publishing Summit, the news executives called for more nuanced conversations with advertisers around their brand safety concerns.
September 26, 2023 • 4 min read
After investing in one generative AI startup and suing another, the company will let customers create images on its website and an API.