Former Gawker editor A.J. Daulerio has just become the latest entrepreneur-journalist. He will be launching a local news site called Ratter scheduled to go live this summer, with "bureaus" in New York, San Francisco and Los Angeles.
Daulerio raised the money from sports and media entrepreneur Mark Cuban and his former boss, Gawker Media owner Nick Denton, who confirmed he has contributed $500,000 of his own money. Ratter will not be part of Gawker Media despite Denton being the lead investor. Daulerio has founded his own media company, RG Free, to house the site.
Daulerio rose to both prominence and infamy at Gawker for breaking lurid stories that became national news, such as obtaining the anatomical photos former NFL quarterback Brett Favre sent to Jenn Sterger, who was then a member of the Jets organization.
Now Daulerio hopes to find editors who share his reportorial vigor and edge for his new venture. He spoke to Digiday about site's mission and how it will become a business.
So you're looking to scale local news?
Every single city around the world has someone or some storyline that's potentially interesting to a larger audience. The editors I'm trying to hire are there to sniff out a Rob Ford-type story. I think if we get a story that has that kind of impact — where people know about the story but don't necessarily know where it came from — then we're heading in the right direction.
Isn't that what's hurting publications now, though? When they do get a big scoop, it's co-opted by the aggregators and they don't necessarily get the traffic.
That's the reality of the media world we live in right now. But if you're going after something that's dominating the news cycle, you're tough to ignore. You're not going to get that every single time, but I think it's a worthwhile goal. Everyone should be trying to dominate the news cycle as much as possible.
But others have tried local publications before. Obviously it hasn't gone so well for AOL and Patch. What's different this time?
It's not going to be fucking boring. I don't mean to sound arrogant when I say that, but that's the goal in this. I'm not filling any basic need, I'm taking a shot in an overcrowded market. It's more about the editorial spirit than the location. I'd love people in the city to know about Ratter. You're favorite band might be from your town, but they're not going to play songs in your area every night. I don't plan on doing anything very service oriented for as long as I can. The goal is to break news and make a huge splash as quickly as possible.
Who's your competition then?
Everybody at the end of the day is competing with Google and Twitter, and that's how I'm going to approach this. Just because there are hundreds of sports sites doesn't mean you can't make some room for yourself.
But you're also going to be competing with Google and Twitter for advertising dollars. What's going to be the business model to support this?
After a year, once the site is doing everything I think it should be and the infrastructure is there editorially, I think there's lots of ways to generate ad revenue on the Web. The goal is to have enough to float this for a year. After a year, 18 months, I'll see where we're at and probably have to pick up some more money at some point.
What's it been like to transition from being a hard-nosed reporter to a manager over the course of your career?
[Laughs.] Hard-nosed reporting and dick shots. I don't know if you can put those in the same category. The reality is it wasn't a forced transition, it just kind of happened. I like building editorial teams that are deep and work well with each other. I've gotten more satisfaction out of that than I ever did writing. This is the next step in that evolutionary process.
Are you going to cover areas outside of politics?
Totally. I'm just using Rob Ford as an example: The mayor of Toronto became internationally famous. It doesn't have to be about a particular kind of person, but it should be a story that leaves a big cultural imprint. It could be anything.
Are there any other cities you have an eye on?
There are, but it's more important to get New York, L.A. and San Francisco locked down; develop a formula and a rhythm for those sites.
It's interesting Nick Denton is funding this venture considering he rebuffed your pitch to become editorial director of Gawker Media.
I was more making a suggestion that there was a need for one and throwing my hat into the ring for it. Nick said, "You don't know enough about the geek sites." I left Gawker on great terms. Just because he didn't want me as editorial director of Gawker doesn't mean he doesn't have faith in me to do this.
It sounds like you have something up your sleeve.
I have around 20 stories that I'd like to go after initially.
When are we going to see the big splash?
I don't know when the big splash is going to happen, but I'm looking to launch mid- to late-summer.
You're entering this ever-growing camp of entrepreneurial-journalists. Is there a personal brand bubble?
It was a little more coincidental that all the other platisher sites are launching at this time. That's going to be the norm this upcoming year. It will become less and less interesting as time goes on.
https://digiday.com/?p=69855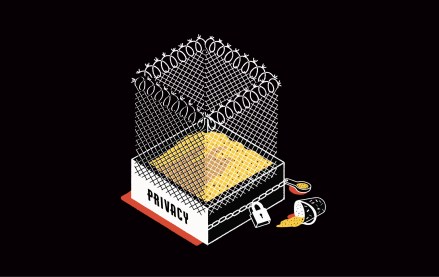 December 4, 2023 • 4 min read
FLEDGE stands for 'First Locally-Executed Decision over Groups Experiment' and makes ad auction decisions in the browser, rather than at ad server level.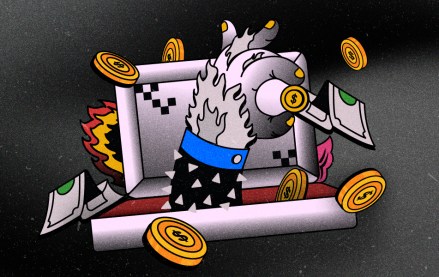 December 4, 2023 • 7 min read
A look at the genesis of ad tech, from the first online display ad in 1994 to the dotcom crash.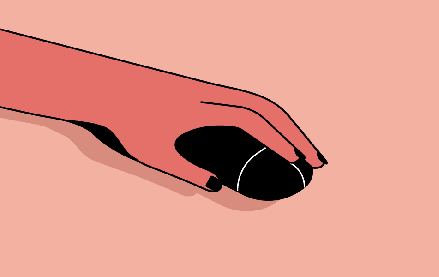 December 1, 2023 • 3 min read
People claim that the role of chief diversity officer is vanishing. However, AI is booming, and the CDO can help ensure responsible AI.