Like their national brethren, cash-strapped local newspapers are increasingly diving into native advertising. But it turns out scaling down native is easier said than done.
The Dallas Morning News offers an instructive case study in how to pull it off. In late 2012, the paper partnered with a local agency, Slingshot, to create Speakeasy, a standalone shop to create and manage local and national ad campaigns. Today, the shop serves 70 clients.
"Local advertisers are starting to understand what the role of a content marketing agency is," said Grant Moise, svp at the Morning News with oversight for Speakeasy. "I think they all feel the stress to create the content that the digital universe needs."
Newspaper print advertising tumbled 8.6 percent to $17.3 billion in 2013, according to the Newspaper Association of America. But A.H. Belo Corp., the parent of the Morning News, reported that its total revenue declined 1 percent in the first quarter versus the year-ago quarter, the lowest year-over-year decrease in six years, helped by efforts like Speakeasy. In all of 2013, Speakeasy and 508 Digital, its agency that focuses on SEO and related strategies, generated $5.8 million in revenue.
Speakeasy creates native ads that run on Dallasnews.com, like this one for a local restaurant, and branded content that runs on the advertiser's sites, like high-end skincare company Jack Black or this one for American Home Shield, a home warranty company. An editorial team led by Stacey Yervasi, formerly of D Magazine, writes copy for advertisers, aided by a freelancer network.
Speakeasy also allows clients to run Morning News articles in their ads, something about one-fourth of clients do. The photo archives have been popular, but Speakeasy also sees a market for Morning News articles that clients like real estate agents can use to position themselves as local experts. To avoid any blurring of lines between advertising and editorial, the agency requires that the content be identified as coming from the Morning News and carry the original byline.
Native would seem to be a no-brainer for local newspapers. They obviously have the expertise to create and manage content as well as publish it. And plenty of mom-and-pop advertisers could use some digital help.
Still, that doesn't mean every local paper has the expertise to sell it or that clients will see the need for it. Native requires some sleight of hand. It has to serve a marketing purpose while still being interesting, said Dorian Benkoil, svp of digital media company Teeming Media. And while national advertisers with big budgets can use the tactic for brand-building, native can be a tough sell for the local guys that demand immediate ROI from their ads.
"For a newspaper, it's a sophisticated — or at least nuanced sale — but one that certain businesses understand," Benkoil said. "For the newspaper, the native ad sales is probably part of a package that includes other things also."
It's been a learning process for Speakeasy. The agency initially set a floor of $2,000 per month per client but discovered that with the level of service it was providing, it couldn't make money. Now it charges $4,000 a month. With campaigns, it has learned how to adapt the ad format to local advertisers by focusing on their service or what differentiates it from the competition. For an auto dealer, that could be talking about industry trends or community involvement. For a doctor, it's about thought leadership. With retailers, it can take the form of online magazines.
"I won't say it's easy, but local advertisers often have a better story to tell," said Mike Orren, president of Speakeasy. "The challenge is, helping those businesses understand that this is not like buying a print ad where I put a dollar in and I know how much I'll get back tomorrow. We like to say, we're farming versus hunting."
To their credit, the folks behind the agency knew their limitations; that's why they tapped Singshot to be a partner and created an independent agency that would be able to grow, free of Morning News bureaucracy but still be able to tap into the Morning News' 4,000 existing ad clients.
"Jim [Moroney, Belo chairman, president and CEO] and I have said from the beginning, we don't know how to run an agency, and we would have screwed it up if we tried to do it internally," Moise said.
https://digiday.com/?p=73543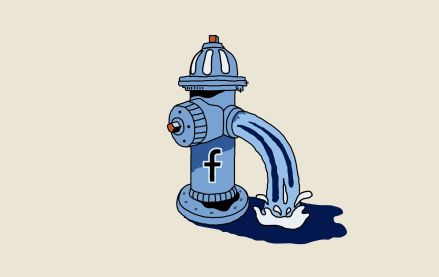 October 4, 2023 • 5 min read
•
•
Publishers are still feeling the effects of a change Facebook made in May that caused a steep decline in referral traffic. Nearly four months later, publishers aren't sure when — or if — that traffic will come back.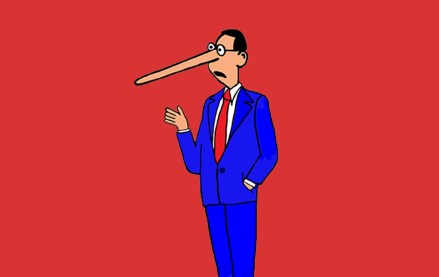 October 3, 2023 • 7 min read
•
•
A new definition for MFAs is available but the vague nature of the guidelines is leading to a lack of standards that might prevent adoption.
October 2, 2023 • 1 min read
•
•
The publishers who attended DPS were focused on the potential upsides of applying the technology to their operations while guarding against the downsides.