Advertising creativity jealously guards originality as a central ingredient. Unique ideas are king.
Yet the digital world is becoming increasingly interdependent. New forms of creativity are emerging that call for a new approach to creativity. Unique ideas are still the bedrock, yet bringing them to life often requires accessing content and data of existing services. Creatives are still artists, only they're not making the paint or the canvas for their work. Welcome to the API era.
What many agencies have not grasped yet is that the real creativity for digital design is happening with these accessible APIs (application programming interfaces), thanks to an emerging cadre of developers who know how to paint with data and content that is easily acquired off the shelf. This breed of digital painters is creating an array of new and more affordable Web mash-ups, mobile apps, and even spawning new businesses such as Poorsquare, Spotify, Rovi and Klout.
It took eight years for the world to see 1,000 companies open up their Web services and distributed data sets via managed/public APIs. Amazon, Salesforce.com and The New York Times are just a few. In the last 18 months, that number has grown to 4,500 public APIs and climbing fast. Major brands such as ESPN, Expedia and USA Today are rapidly becoming the world's suppliers of digital paints through their expanding API offerings.
Agencies are starting to try their hand at this. Digital design is moving to more scalable and rapid innovation cycles thanks to a growing market of APIs. Agencies should take notice. Recent research by Mashery predicts that the volume of APIs powering mobile and Web apps will grow by 300 percent in the next two years. Gartner as well predicts that 75 percent of public companies will have open APIs by the end of 2013. For agencies, this is a good thing: more data = more paint = more creation.
But here we all are in the agency space trying to be both great painters and high-volume makers of paint. One core competency is clearly different than the other. Governing, provisioning and scaling the data layer (the paint) is a very different task than creating and innovating the presentation layer (the artist). Such is the creative design problem – if not barrier — with having to build a data interface layer for every app conceived. The design team has to spend more time on the data layer (i.e., making the paint from the back end) than they do on the actual presentation layer which is where real artists wish to play anyway.
The "old" model (aka, 2005) of digital design — make paint for every app — is no longer scalable for larger clients that want multiple apps for specific events, campaigns or partnerships. In other words, the shelf life of the average mobile app for a client is six to nine months and the average large client wants 10 to 20 apps, which means that it takes almost as much time to build the app as the time that the app will live. And with apps created in commercial partnership with another company (e.g., Cap One and Klout, ESPN and Foursquare), this shelf life may be even less as partners come together for temporal events like the Olympics, US Open, World Cup or Presidential Elections.
In the words of R/GA data scientist Tye Rattenbury, "Data is a raw material that can tell many stories, detect many possibilities, and drive commercial innovation. The easier the data is to access, protect and relate to other data, then the easier innovation becomes." And what agency wouldn't want to make innovation easier for its clients in 2012?
Drew Bartkiewicz is head of strategy at Mashery, an API management platform.
https://digiday.com/?p=6074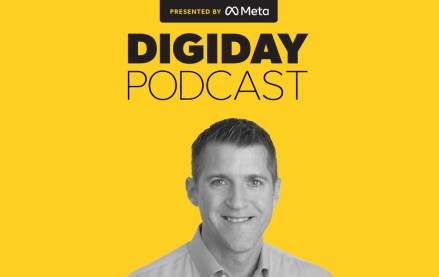 November 28, 2023 • 4 min read
Google's vp of global ads is confident that cookies will be gone from Chrome by the end of next year, despite all the challenges currently facing the ad market.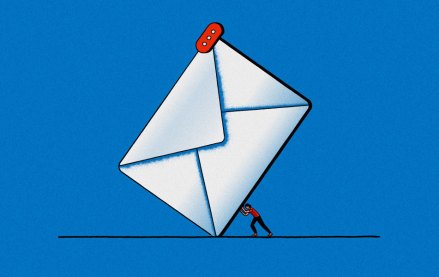 November 28, 2023 • 6 min read
Some email newsletter platforms' click-through rates are actually click-to-open rates, which are measured against the number of emails opened rather than the emails sent. But buyers seem to prefer it that way.
November 24, 2023 • 5 min read
Publishers' events businesses picked up pretty significantly during the back half of this year — and they will focus on sustaining that lift into 2024, according to Digiday+ Research.