This article is part of our Confessions series, in which we trade anonymity for candor to get an unvarnished look at the people, processes and problems inside the industry. More from the series →
For this week's confession, we interviewed a demand-side platform sales person about what this person sees as the hype versus reality of programmatic buying.
What's it like working for a DSP?
Anyone that has not worked at a DSP or a trading desk, consider yourself lucky. It is the cesspool of our industry, with the DSPs racing towards an acquisition or IPO and the trading desks trying to validate themselves as valuable within the holding companies. It is a sweatshop environment on both sides, with workers who are bludgeoned from the top down. It is terribly unfortunate, as there are a lot of very bright and talented people that work there and went there for the right reasons. As my father says, you sit by a cesspool long enough, you are bound to get shit on you. I have.
What are the biggest flaws of programmatic buying?
The biggest flaw of programmatic buying is that you cannot "plug and play" across mediums. Something you build for online, which everyone built first, does not have the caveats needed for the other mediums, such as mobile video and social. Forget radio, TV, Internet radio, etc. Just because a DSP is good at online, that in no way reflects that they will have success across other mediums. For all of you out there that make the grandiose statement on every panel "eventually everything will be traded across one exchange," I would like to say to you that either: 1. You will not live to see the day, or 2. If the rocket scientist hasn't done it yet, who do you actually think will?
Are agency trading desks white-labeling DSP technology and claiming they are doing something special?
Absolutely. Some are just straight up white-labeling. Some are trying to rip off what a DSP does and cobble some "technology" together. Since when have agencies spent money on internal innovation and technology? In addition, though, that is why the idea of "DMP" came around so fast; it was a great way to get agency trading desks and their clients into a vendor lock with a DSP. If I were on the client side, I would be very hesitant to give a trading desk all of my data as it most likely will go straight to a DSP/DMP.
Are DSPs arbitraging?
Absolutely. I would say that every buy that is not completely transparent (defined as trading-desk executes on a platform and can see all the way through to a complete site list in real time) there is some sort of arbitrage. Anytime a campaign is managed in house by a DSP, I would assume that there is some arbitrage. And you can ensure any emerging media is outsourced unless the DSP has that as their core functionality.
How different are DSPs than ad networks?
The only differentiator between a DSP and a quality ad network is that a DSP has hired a rocket scientist. If it were up to me, the rocket scientists would go back to actual rocket science. We need more moon missions and cool things from NASA, not more fragmentation in the advertising space. The only man that should span both is Sir Richard Branson. Other than him, let's go back to our own fields.
Are private exchanges real?
Depends on who you ask, from the DSP side, yes. A DSP salesperson will tell the trading desk that they are getting a premium publisher's inventory dirt cheap. And they'll get a screen shot to prove it. That said, is it any different than using a network? For the publisher, they need to determine if they will actually get more money from a private exchange or a network to backfill. Or they will stick to their core business and keep their CPMs and sponsorship packages high.
Do you feel there's an inventory quality problem?
No, the publishing industry is dropping their pants to get into the trading desks because the agencies keep insisting that X percent of their spend will be there. As mentioned before regarding private exchanges: If the publishers would pull back, there would be nothing to buy on a DSP but remnant.
Are DSPs overpromising?
Nah, they are just faking it till they make it — acquisition or IPO.
What's the answer to all this?
I think it is time for the major advertisers to get in and take responsibility for how their dollars are being spent. There is double-dipping within many agency/trading desks, and your advertising dollars are not as impactful as they have been. The tires need to be violently kicked at a trading desk before agreeing to allow your dollars to go through there. Also, the big publishers need to man up, regain their integrity and pull out. Madoff pulled off his scheme under the watchful eye of the SEC. You think the same thing isn't happening under the oh-so frightening eye of the IAB?
How big of an issue is double-dipping by agencies and trading desks? 
If the trading desk is just issuing an insertion order that the agency of record could have done, the only way a client will benefit is if the trading desk can beat the cost down enough to cover their fee. They try, but I highly doubt they succeed to a level that justifies their value.
https://digiday.com/?p=12838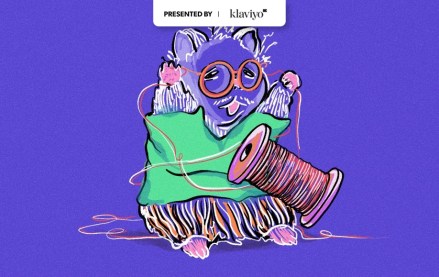 December 5, 2023 • 6 min read
News publishers are cautious to pour more resources into Threads, as limited available data makes it difficult to determine whether investing more into the platform is worth it.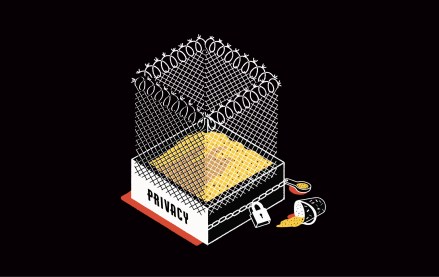 December 4, 2023 • 4 min read
FLEDGE stands for 'First Locally-Executed Decision over Groups Experiment' and makes ad auction decisions in the browser, rather than at ad server level.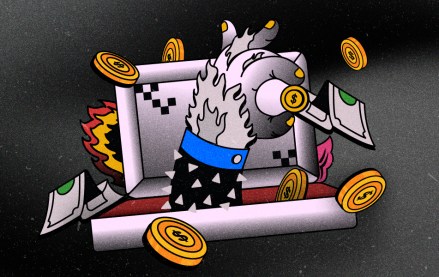 December 4, 2023 • 7 min read
A look at the genesis of ad tech, from the first online display ad in 1994 to the dotcom crash.