CNN asks if the Klan can rebrand. Twitter asks if CNN is high.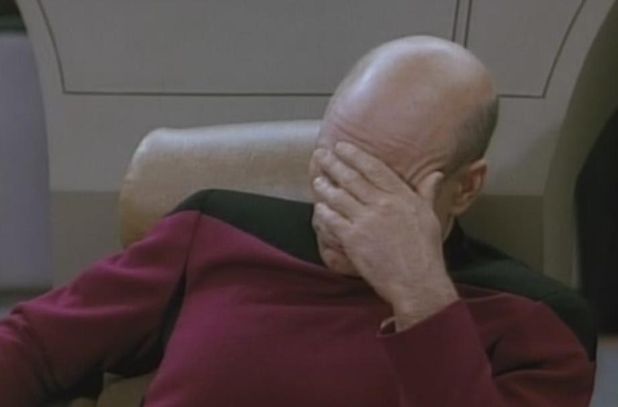 After Philly.com wrote this headline for the news of Chelsea Clinton's pregnancy, you'd think the Worst Story of the Week contest was over.
Not so. CNN on Saturday decided to follow up on the recent attacks on Jewish centers in Kansas with a, er, thought piece of sorts on the Ku Klux Klan's desperate attempt to remain relevant. CNN went out to marketing experts to discover what the KKK needed to in order to freshen up its image, which is still about hatred, lynching and burning crosses in most people's minds.
Amazingly, CNN found "brand experts" to weigh on this issue.
"They stand for hatred; they always have," said Atlanta-based brand consultant Laura Ries. "Maybe they don't believe in shooting up a center for Jewish people, but they still support beliefs that are beyond the scope of understanding for most people and certainly the freedom and equality our country believes in."
Needless to say, this did not go over well on Twitter. Many took time out from their Easter Sunday to pan CNN, which has come under repeated criticism for its somewhat idiotic reportage of late, especially its wall-to-wall coverage of the missing plane. That's how one unfortunate headline becomes the spark for a good ol' fashioned dog pile.
Can @CNN rebrand itself after asking a dumb fuck question like "Can the Klan Rebrand Itself"?

— Jamie Kilstein (@jamiekilstein) April 20, 2014
Is this seriously @CNN's headline??? Go back to the Malaysian plane, pls! RT"Can the Klan Rebrand?" https://t.co/U6XudoQJEh" #blacktwitter

— Rachel Décoste (@RachelDecoste) April 20, 2014
Krispy Kreme Kronuts RT @themarkberman: wait RT @owillis: proof CNN really did ask "Can the Klan rebrand?" pic.twitter.com/zaXrEcF9e8

— Mike Byhoff (@mbyhoff) April 20, 2014
CNN actually asked marketing experts whether the Ku Klux Klan could re-brand itself: https://t.co/Pg3uFJoiqZ

— Jeffrey Goldberg (@JeffreyGoldberg) April 20, 2014
These native ads are getting ridiculous. "@owillis: proof CNN really did ask "Can the Klan rebrand?" pic.twitter.com/mc5qeiTH0o"

— Adam Khan (@Khanoisseur) April 20, 2014
Can the Klan rebrand? https://t.co/GGmr2UpfEA Are you fucking kidding, CNN? What in the actual fuck…

— Katanon (@ComradeKristina) April 20, 2014
Rebrand The Klan, part of CNN's new fall lineup, right after Anthony Bourdain but before the show with the Dirty Jobs guy?

— Oliver Willis (@owillis) April 20, 2014
ALLLLLLLRIGHTY THEN!!!! LET'S BURN SOME SMARTPHONES THEN. Can the Klan rebrand? – https://t.co/8k5p1CyOJ6 -… https://t.co/5bNr5wR2kT

— Kangen Alive (@kangenalive) April 19, 2014
CNN, you can just close up shop now. It's over. https://t.co/lo2nDhVsfx

— Jonathan M. Katz (@KatzOnEarth) April 20, 2014
UPDATE: CNN seems to have thought better of the headline at least. It subsequently altered it.
https://digiday.com/?p=72380