Choire Sicha, a two-time Gawker editor and co-proprietor of the culture and current events website The Awl, which was founded in 2009, has added a new line to his resume. The consummate blogger is now the author of "Very Recent History: An Entirely Factual Account of a Year (c. AD 2009) in a Large City," which was published – in print! – last month. Digiday recently spoke with Sicha about his book, why the Internet needs a posse and the demise of gay culture. Excerpts:
How's the book been going?
I'm sort of interested in getting the numbers and crunching them and making them public later. I don't feel like people know the truths about book publishing, so I want to put all the stuff out there when it finally comes in.
What do you mean about truths?
Everyone who's been in the industry knows that nobody actually read books. I'm merely interested in seeing the ratio between ebooks and hardcover sales. I hope ebooks is, like, 20 times hardcover sales.
Why?
There's something interesting about how people read, what they read and where.  I think Amazon and iBooks share some of that in royalties statements. Secret data!
You wrote this book in a way that makes it feel like ancient history. Does 2009 feel like ancient history to you?
It kind of does. I feel like nobody remembers what it was like working then. Where did you work then?
I left Newsweek in 2008 for a job at Rolling Stone. I was laid off two months later. I sort of freelanced through 2009. It was a miserable time.
See? Exactly. This is what happened and no one remembers. I feel like Time Inc. feels this way now. At some point they're spinning them off and may lay everyone off. So they remember that feeling of constant office anxiety. But most places have stabilized a little. There are jobs. But I didn't have any work. I didn't make a dime for a year.
So you started the Awl?
Yes. Starting a business for yourself is kind of the only solution. But it's a terrible solution. Don't do it.
But it's going well. You just hired a CTO. You've been looking for an Editor-in-Chief. Did you fill that position yet?
We're still talking to people. It's exciting.
Will you be blogging more or will you phase out the day-to-day editorial stuff?
I think I'll be writing more. It's sort of a dream writer job because you're above the law. It's literally like, "I wrote this piece and you're going to publish it as is!" I shouldn't say that while we're hiring. I'm sure we'll hire someone who's smart and pushes back, but I'm looking forward to being a bully.
Do you have a sense of when your narrator is writing from. Is it from the distant future? Is it from the current present?
I've never said this, because the book is non-fiction, but basically in my mind New York City was under about six feet of water.
Reading books, there's not that instant gratification you get from the Internet, which is where you've made a name for yourself.
Books are sort of a chore, right? We're at an interesting period of the Internet, because the promised threat of total metrics has been brewing for a few years. Soon you'll have a metric report that's down to the person on scrolling and time on page. In the future, the web is set up to be total, full-immersion metrics. But we know that people don't read much.
Does post-2009 New York feel different in a way that post-2001 New York felt? Are there parallels?
We forgot a lot about that recession, sort of, unless you had a startup and lost your shirt. The best thing about New York is that we're never chastened. It's like, "let's do it again! Let's get back on the horse." I love that about New York, but it does seem like it will end poorly for many ventures.
This is a work of nonfiction. Did you make any enemies or alienate any friends?
I think I sailed through. There could be people brooding, plotting their revenge. I think you need to have a good set of enemies. And I've not been making enemies recently. I've been letting stuff slide and not getting into it with people. Maybe next year. But I also kind of wish there was a posse on the Internet and I don't feel like there is.
So much of the book is about money and how tied to the city it is. Does New York relate to money differently from other cities?
I think other cities are less money focused. The recession was weird because there were tons of layoffs that were just speculative. They were proactive layoffs. Gawker Media was one of those. He right-sized his ship in his mind and that might have been the exact right thing to do. But Nick Denton said at the time is that an advertising downturn is coming on the internet and I'm going to prepare for that by folding some sites and laying people off. Then afterward, it didn't really happen and advertising was fine.
Have you seen anything new in the way that digital publications pay for themselves that maybe didn't exist 10 years ago?
I see a lot of advertising that is sold at a very high premium that doesn't deliver a lot of value. Not here, though! All of our advertising is amazing!  The big push that started going on a year ago was that every big-to-medium publisher realized that they were going to have more ad inventory than they could shoot out. So they started talking about "oh, let's talk expand our delivery system to other publications." I still think there's room for an independent media group delivery agreement, which sounds really dry. There's no reason we shouldn't all go to each other and spread the wealth, essentially. I feel like there's a little bit of a struggle for dominance in terms of advertising delivery.
A lot of the book revolves around the love lives of these young men who date other men, and yet the word gay never comes up. Was there a logic behind that?
There's a whole chunk of the young generation who never experienced a backlash for being gay. They don't care about being gay. Their parents were fine. They went to college and the college kids were fine. No one really gave them any guff. It's tertiary. It's not even a primary identity for them. It's a consequence of a lot of things, including gay marriage and gay people having children. It's not really going to be a binary opposition down the road, necessarily. It's sort of sad and good, but it's mostly good.
What's sad about it?
Well, I kind of liked gay identity. I thought it was interesting. I think a gay culture will persist.
Any more Awl spinoffs coming down the pike?
We're going to do a couple. It's taking it's own goddamn time to get together. It's one of my great frustrations. Slowly. We don't want to make any mistakes.
Photo by Jonathan Snyder
https://digiday.com/?p=48555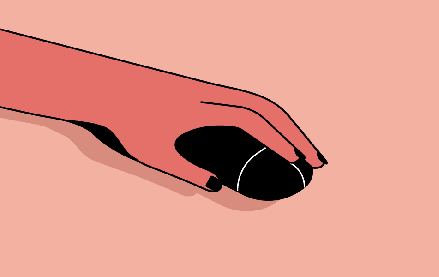 December 1, 2023 • 3 min read
People claim that the role of chief diversity officer is vanishing. However, AI is booming, and the CDO can help ensure responsible AI.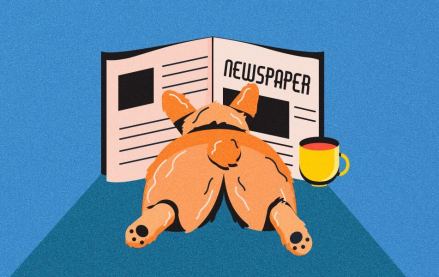 November 30, 2023 • 4 min read
Digiday+ Research found that publishers' programmatic ad revenue didn't quite live up to expectations this year, but they still see it as a growth area.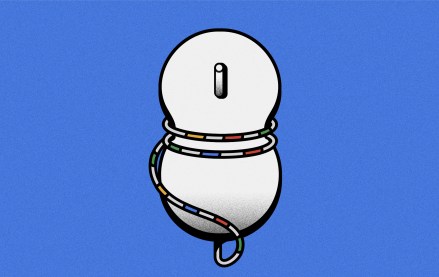 November 30, 2023 • 13 min read
For a couple of publishers, referrals from Google are down upwards of 60%.