TV is social. That much we know. What's unclear is what will form the social backbone that enables it to come to life easily and seamlessly for viewers.
The obvious answer is Twitter and Facebook. There are new, dedicated social TV apps like GetGlue and Miso. But you can bet that the content creators, which have poured so much money into creating the content that binds this audience, want to have its piece of the action. That's one way to read the news yesterday that CBS launched its own social platform, CBS Connect, as a way to tap into the social sphere and harness the conversations around its entertainment lineup.
According to Marc DeBevoise, gm of CBS Interactive Entertainment, the idea for a social hub grew out of its exploration with other social toe-dipping events, most notably its Tweet Week (where CBS talent would tweet back and forth with their followers) and Social Sweep Week (where stars would post and share videos, and video chat with select viewers) events. After seeing the success of these two experiments, The Eye Network placed its chips on a centralized location.
"The concept is aggregating social conversations — Facebook and Twitter — into one place around all of our shows, enabling people to slice and dice the conversations they want by show, character and actor," DeBevoise said.
The obvious question is whether people turn to CBS for socializing when they're already doing that on existing platforms. After all, remember those virtual worlds networks tried? Not many people are directing their avatars to Virtual Laguna Beach.
CBS thinks this is different. After all, conversations on Twitter and Facebook about its content are inchoate and difficult to track. So why not create a place for viewers to congregate and talk among themselves on a CBS-branded website?
"We love the fact that it will be on our property, but also provide utility for the fan to put it all together," said DeBevoise.
CBS isn't alone in trying its own social TV apps. NBC has its social hub where visitors can participate in social challenges for rewards and do "simple things on Facebook and Twitter like sharing links or tweeting about your favorite show!" Even Oxygen has a social platform launching in two weeks.  Mostly, networks have been using social tactics — Facebook events and voting, Twitter hashtags — for individual shows. With CBS Connect, it's trying to have the best of all worlds.
The company looks at the move as a circular mechanism: People are using social media to discuss shows, which drives engagement, which drives ratings and then helps advertisers recognize the value of an eyeball. That's an ideal world, at least for CBS.
"I think it's an easy thing for them to do," said Alan Wolk, global lead analyst for KIT Digital, a video management software firm. "It doesn't bring new functionality, it just basically conglomerates this stuff they already have going on on Twitter feeds and Facebook chats."
This is one of the ways we may see social TV emerge, as it's a way to get people involved with shows on social platforms, no matter the device. CBS Connect is optimized for the iPad, iPhone and Android devices.
"We're not creating demand, just giving them an outlet," said DeBevoise. "I think social TV has implications on multiple devices and enabling the platform on multiplatforms is key for us."
But the question remains, will viewers go to CBS Connect? For CBS, sure, it makes sense to get people to have conversations around its shows in one centralized place. But for users, it's an additional step for discovery and interaction.
"People don't need to go to the site to see the hashtag," said Wolk. "[CBS Connect is] a handy place to see them without seeing anything else in the Twitter feed. You could just as easily go to other Twitter apps and put that hashtag in and see."
https://digiday.com/?p=12432
October 2, 2023 • 1 min read
•
•
The publishers who attended DPS were focused on the potential upsides of applying the technology to their operations while guarding against the downsides.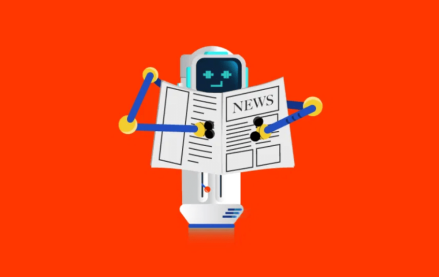 October 2, 2023 • 4 min read
•
•
Now that ChatGPT users can surf the internet for information, some publishers are reconsidering the weight of the issue.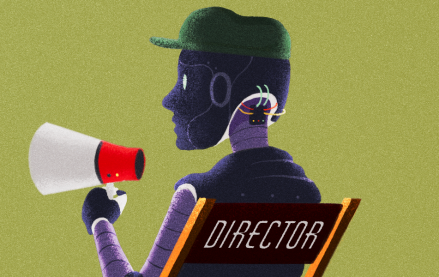 October 2, 2023 • 5 min read
•
•
As Meta makes celebrity-like chatbots, ChatGPT learned to "hear," "see" and "speak" while Spotify is piloting AI-translated podcasts.