CBS' Christy Tanner: 'Platforms are absolutely not a synonym for Facebook'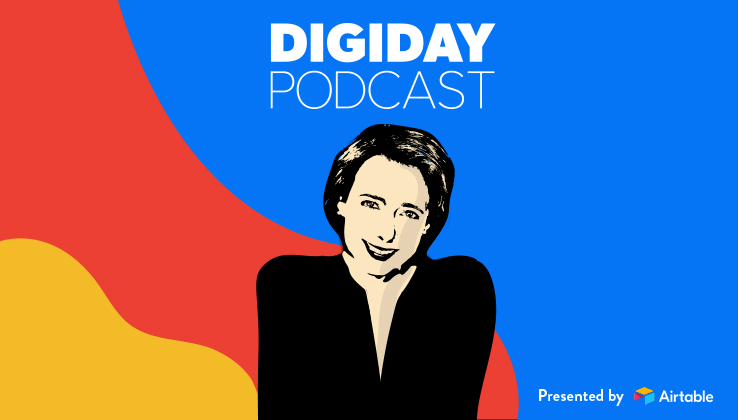 Subscribe: iTunes | Google Play | Stitcher | Anchor
The media industry's struggle with Facebook is increasingly looking like a "Game of Thrones" episode to Christy Tanner, evp and gm of CBS News Digital.
"You're looking at only the one wall of the castle. And behind you, there are other armies amassing from the other territories," she said on the Cannes edition of the Digiday Podcast. "It's entirely possible that one day people will wake up and realize that Amazon has supplanted Facebook in the advertising space."
CBS works with various other platforms, and it's seeing positive results, Tanner said.
Edited highlights from the episode appear below:
CBS' diversified approach
"We work with almost a dozen platforms as distribution partners to distribute CBSN, our 24/7 livestream. It's a big investment. The most viewers for the stream are [from these sources]: No. 1 is Roku; No. 2 is a tie between Amazon and Apple. And then after that, there are a dozen other sources from whom we're seeing steady growth. We focus too much on the duopoly, but not enough on other platforms."
Look beyond Facebook
"Platforms are absolutely not a synonym for Facebook. The obsession with Facebook in the media industry is unhealthy. There are other platforms that are amassing war chests of data. In the coming year, they will be used to target the consumers that we own. There was a lack of vision in the text-native world. Their heads in the sand allowed these [platform] players to overtake them. In the video space, we should be vigilant to protect our content."
Monetizing OTT content
"We do not have a challenge monetizing in the OTT world. Our sales force is selling broadcast video and digital video, which includes mobile, desktop and OTT video. Our streams are coming fascinatingly steady as a percentage. Fifty percent of our streams for CBSN come from OTT platforms, 30 percent comes from desktop and 20 percent from mobile. Those other sources continue to be very important. When 5G launches, mobile will become an even bigger portion."
The targeting myth
"There are some players who are successful right now in touting their targeting capabilities. That said, I question exactly how targeted they are, the scale of their targeting and how effective their targeting is. This myth that targeting is the answer to all of [the] advertising [industry's] problem is lunacy."