Digiday covers that latest from marketing and media at the annual Cannes Lions International Festival of Creativity. More from the series →

Digiday is making its first foray to the Cannes International Festival of Creativity, aka the Cannes Lions. We'll interview agency and brand executives, and report on the substance and flavor of the ad world's largest international gathering. Our coverage is made possible through the sponsorship of Turn, the cloud marketing platform. All posts in the series can be found here.
The festival officially kicked into gear yesterday, with a full day of seminar sessions, beach parties, and drinking into the early hours. Here are some of the highlights so far, collected by Jack Marshall and Brian Morrissey.
Promo & Activation, PR, and Direct Lions Award Winners:
Last night the festival hosted the first of four award ceremonies this week to honor the winners of the Promo & Activation, PR, and Direct Lions categories. The Promo & Activation Grand Prix and the Direct Grand Prix were awarded to Crispin Porter + Bogusky's "Small Business Gets an Official Day" for American Express. Meanwhile in the PR category JWT San Juan won the Grand Prix for "The Most Popular Song" for Banco Popular de Puerto Rico. — Jack Marshall
More Agencies Hoping for Awards:
Many agency execs in Cannes the last couple of days have talked about the festival's growing importance to the ad business, and that's reflected in the ever growing roster of companies eager to get their hands on on an award here. A total of over 34,000 entries were received this year, representing a 19 percent increase over 2011. Categories that saw particularly strong growth were the PR, radio, and film craft Lions. — Jack Marshall
What Really Happens in Cannes:
For a peek into what agency folk really get up to at Cannes, Draftfcb has created an iPhone experience dubbed "Agency Peephole." The mobile site grabs any Instagram image with the hashtag #AgencyPeephole, and displays them at agencypeephole.com. The idea, it says, is to document what really goes on as agency folks decent on Cannes and its many open bars and beach parties over the course of the week. — Jack Marshall
Odd Cannes Factoid:
David Kenny, CEO of The Weather Channel, was seen at the Majestic poolside Tuesday morning and provided an interesting glimpse into just how algorithm driven Google is. It turns out that Google pits weather services against each other, geography by geography, to determine which results to return. It compares what the weather services forecasted in that particular area with what the weather actually was. Kenny notes that Weather wins in most geographies, by the way. — Brian Morrissey
Microsoft Turns to Agencies for Help with Windows 8 Ads:
As it prepares to launch the next iteration of its Windows operating system, Microsoft is enlisting agencies to help dictate what in-app ad opportunities running on the multi-device software might look like. To do so it's teaming up with AKQA, Big Spaceship, Razorfish, Team Detroit, UM and Y&R to formulate early ad concepts, and says it will use their input to create a new standard for what ads within Windows 8 apps will look like and do. — Jack Marshall
DM Brag of the Day:
Chris Palengat, worldwide account director at Saatchi & Saatchi Fallon Group
@ChrisPalengat: "Rather daunting to see an actual queue of people waiting to hear what you have to say ‪#canneslions‬ pic.twitter.com/VGhQ4ckz"
https://digiday.com/?p=15353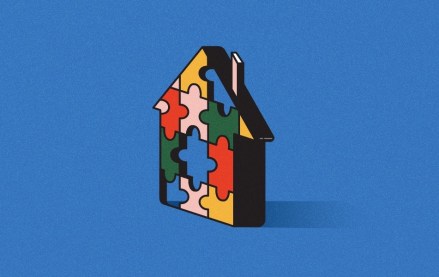 September 22, 2023 • 4 min read
Apartment Therapy's president Riva Syrop took the stage at the Digiday Publishing Summit to discuss the convergence of commerce and sponsorship revenue within its Small/Cool event.
September 22, 2023 • 4 min read
Media execs took stage at the Digiday Publishing Summit to discuss the growing importance of ROI in ad campaigns this year.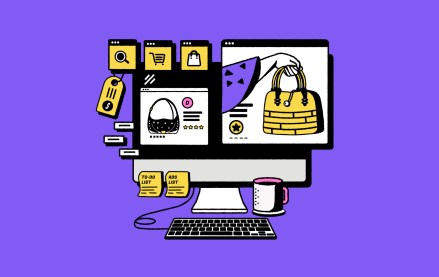 September 22, 2023 • 4 min read
CEO Satya Nadella said AI assistants will be as ubiquitous as PCs and will help users navigate across apps, operating systems and devices.