Publishers are coming to grips with the shift to automated ad buying. They're rejiggering their sales teams, focusing efforts on higher value partnerships, and developing their own platforms to connect with buyers and even sell their own audience data.
But for a small group of top publishers, their real-time bidding strategy is simple: No thanks. They're opting out of the automated system altogether rather than attempting to run what is in essence two businesses: a premium, branding direct-sales business and a remnant, direct-response business. Their bet is the latter will end up overwhelming the former, leaving them in with the worst of both worlds. What's more, in an era of Lumascape confusion, publishers like Hulu, Turner and USA Today have simple propositions to the market: buy direct or don't buy at all.
These are both extreme positions, to be sure. Most publishers, even those thought of as the creme de la creme, can't and won't take this posture. After all, a top brand like Kellogg now buys the majority of its digital ads programmatically. It's telling when a high-end publisher like Conde Nast is groping to find its way with automating the sales process. No matter what its acolytes say, the shift to real-time bidding through ad exchanges is depressing CPMs for top-tier publishers.
They're left with a Hobson's choice of implementing some version of a private exchange (in order to gain the needed operational efficiencies of replacing the fax-and-phone-call system) but putting in enough controls that they don't cannibalize their core direct-sales business. The result for many publishers has been so many controls and high price floors that these private exchanges don't deliver much volume. It's enough to lead some to figure what's the point.
Video is the next frontier for programmatic, you'll often hear. But Hulu, with its high-quality content, isn't interested at all. At Turner, evp of digital ad sales Walker Jacobs has been similarly firm. The network's digital properties are part of large package deals for brands. He's not interested in scraping together the pennies and dimes available through ad exchanges or ad networks. "RTB is for all marketers," Jacobs said at the Digiday Exchange Summit last week. "It's not for all publishers."
Programmatic premium? "There's no such thing," said Jacobs. "It goes to the core of digital media. The banner is not a particularly elegant way for a brand to express itself to consumers on a website anyhow. So when your starting point is flawed, it just exacerbates the commoditization."
By a similar token, USA Today is embarking on a bold experiment. Six months ago it overhauled its site, giving it a tablet-like layout, doing away with crappy below the fold ad units and cutting off all networks and exchanges. It has a direct mantra for advertisers: "If it's shit, we're not doing it," said Steve Ahlberg, vp of advertising solutions and product management at Gannett Digital, at DES.
"We had to create a unique value proposition," he said. "Digital has become quite commoditized over the year."
The question is whether this muscular stance is one for the long term. A publisher like Forbes doesn't think so. Meredith Levien, chief revenue officer there, sees programmatic as undeniably a part — although not all — of its future. Even so, Forbes still generates just 10 percent of its revenue through programmatic channels. For all the big numbers thrown around about the growth of RTB, it's hard to find a single top-tier publisher that is making big money off it.
"The advent of this technology has accelerated the bifurcation of our media ecosystem," said Jacobs. "It has forced all of us to figure out what our value proposition is, and what we deliver to our clients. Are we selling inventory, or are we selling a marketing program? Not everybody has sufficiently answered that question."
Right now, Gannett hasn't seen a decline because of its move to create scarcity by cutting off third-party sales, according to Ahlberg. It is betting on big ads and deep partnerships with brands. The model, he hinted, could extend to other Gannett properties. At the same time, Ahlberg allows this approach is a leap into the void.
"I'm not going to say we're never going to do it; we're a publicly traded company with a fiduciary responsibility to our shareholders," he said. "For now, things have been good. We've created the scarcity. We've created the justification for our sales staff to go out there with higher CPMs or at the very least be able to maintain CPMs."
https://digiday.com/?p=31155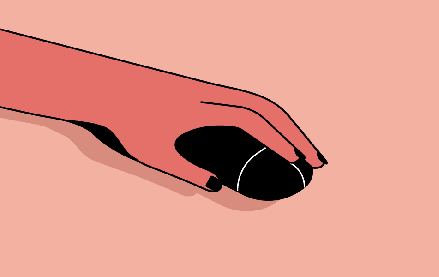 December 1, 2023 • 3 min read
People claim that the role of chief diversity officer is vanishing. However, AI is booming, and the CDO can help ensure responsible AI.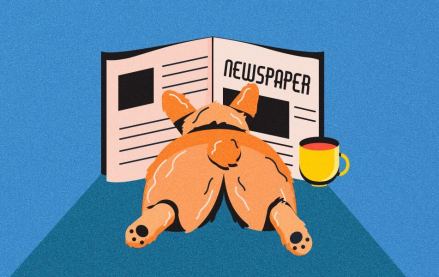 November 30, 2023 • 4 min read
Digiday+ Research found that publishers' programmatic ad revenue didn't quite live up to expectations this year, but they still see it as a growth area.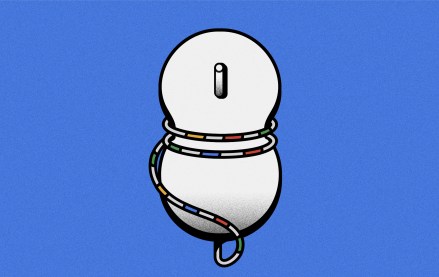 November 30, 2023 • 13 min read
For a couple of publishers, referrals from Google are down upwards of 60%.