Digiday covers that latest from marketing and media at the annual Cannes Lions International Festival of Creativity. More from the series →

Digiday is making its first foray to the Cannes International Festival of Creativity, aka the Cannes Lions. We'll interview agency and brand executives, and report on the substance and flavor of the ad world's largest international gathering. Our coverage is made possible through the sponsorship of Turn, the cloud marketing platform. All posts in the series can be found here.
For several years, Cannes has attracted tech companies that are also media companies. The festival was dominated in the portal era by its two biggest stalwarts: Yahoo and Microsoft. Those companies remain in full force here, now joined by former Cannes doubter Google and newer platforms like Facebook and Twitter.
The question that hangs over the tech platforms is how far they'll go to accommodate the kind of advertising represented by Cannes: big-idea brand work. Facebook is in Cannes with a contingent. Its global head of brand design, Paul Adams, gave a talk that pretty much amounted to a "Social Networking 101" course, along with a plea to creatives not to treat Facebook like other media. "It's not about interruption and attention," he said. "It's about social engagement." It's a gospel Adams has preached previously, basically telling agencies that if they think Facebook's ad products are lacking, they're "doing it wrong."
This is where the challenge lies. Every tech platform wants to believe it is unique, which is probably true. Adams believes Facebook offers a great creative canvas, and yet there are few creatives who would agree. In effect, Facebook is betting that its size and influence can make the ad world change how it thinks. Facebook wants creatives to think social connections first, not necessarily how to trigger emotional responses in large numbers of people with the same message. Facebook is courting agencies with a new creative council that boasts a who's who list of the industry. Such groups are standard fare for tech companies. Adams also noted that Facebook, like Google, is itself hiring creatives and designers. The idea is to have people who better understand the needs of agencies.
Adams showed several examples of brand work that he considers best in class. There was the profile page for the remake of "Dallas," on which writers filled in the intervening years of the series on the Facebook timeline. There was also the Fanta profile that acts like a game and a Procter & Gamble (can't hurt to laud the world's biggest ad spender) Mother's Day effort that invited people to thank their moms on Facebook. None of it, most likely, would turn many heads among creatives.
There are, of course, examples of social advertising that would qualify as creatively inspiring. A dark horse for awards here is "Take This Lollipop," an ingenious social film made by director Jason Zada. It uses Facebook data in order to craft a creepy film of a stalker who knows all your information. It's no surprise that Adams didn't cite Zada's work, since it's pretty much an implicit critique of the oversharing perpetuated by Facebook.
In the end, Facebook itself might need to compromise a bit to unlock bigger brand advertising spends. Part of that includes the canvas. It will need to figure out ways not to box creatives into the Facebook straitjacket. And while Facebook might want to claim that its ad products aren't about getting consumer attention, it is often trumpeting how much consumer attention it gets. It can't have it both ways. The bedrock of media has been the transfer of attention from media vehicles to advertisers. Facebook must figure out ways to make that transfer rather than rely on brands and their agencies for coming up with reasons normal people will want to like them and share that affection with their friends.
https://digiday.com/?p=15393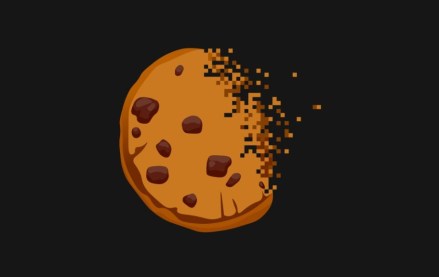 September 25, 2023 • 1 min read
During the Digiday Publishing Summit, execs from companies including Condé Nast, Dotdash Meredith and Thomson Reuters assessed the industry's readiness.
September 25, 2023 • 5 min read
Publishing executives shared their honest and unfettered opinions on the rise of generative artificial intelligence technology and its impact on traffic, IP protections, content production and jobs at the Digiday Publishing Summit last week.
September 25, 2023 • 5 min read
Here is A sampling of other AI-related news from last week.