With a bet on a platform strategy, BuzzFeed faces business challenges
February 1, 2016 • 7 min read
•
•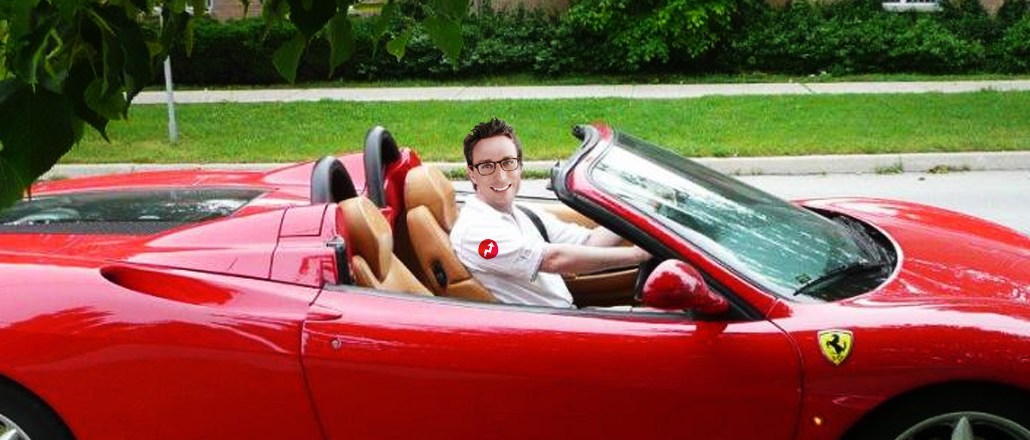 BuzzFeed has mastered the art of distributed publishing, using platforms like Facebook, Snapchat and others to amass massive audience attention. The publisher boasts a mind-boggling 5 billion views per month of its articles and videos, spread out across 30 platforms, from Facebook to Pinterest to Snapchat. In a month it does 3 billion video views, less than 5 percent of which are on BuzzFeed.com. The bet is simple: publish content where people are, rather than forcing them to come to you.
BuzzFeed's move, underway for a year now, was ahead of the curve. Now, publishers are clamoring to get involved in publishing directly to Facebook, Snapchat and other platforms. Gawker CEO Nick Denton, an early critic of publishers relying on Facebook, is now all-in. Like BuzzFeed's early embrace of content-based native ads, the news and entertainment publisher is blazing a trail others are now following.
But BuzzFeed must navigate a thorny transition, as it seeks to follow the Silicon Valley credo of upending your business before others do so for you. In less than 10 years, the site has become the fifth-biggest news site based on desktop and mobile traffic, ahead of The New York Times and Fox News, according to SimilarWeb. But traffic to its owned properties, desktop and mobile, is flat, according to comScore. The company has pulled back on its torrid hiring pace. Two people with direct knowledge of the company's finances said it missed its revenue growth goal last year. (BuzzFeed says only it had "record" revenue last year, which would be expected for a fast-growth company.) With the weight of the company shifting to the distributed model, and video in particular, BuzzFeed's cut the minimum price of its ad programs, once $100,000, making it more affordable for smaller brands like these for the city of Scottsdale.
BuzzFeed has the brand and resources to figure out this transition — it took a $200 million venture investment from NBCUniversal last August — but it will need to create a new world once it has burned the boats. BuzzFeed declined to make executives available for comment for this story, which is based on interviews with several advertising executives and two former BuzzFeed executives.
Going viral
At its core, BuzzFeed's business is predicated on social distribution. The business side looks at what's working on the edit side and plows those lessons back into branded content for advertisers, using the tools and distribution channels edit uses. So a listicle that starts as an editorial post might produce a "motif" that's repurposed as a native ad. It's edit and sales working separately but in harmony, underpinned by the same data and technology — and, critically, distribution channels.
"With BuzzFeed embracing social networks as their primary distribution platform, content virality is more important than ever," said Ben Winkler, chief investment officer at OMD. "That can make things tricky; advertisers have to find that delicate balance between what's good for the brand, and what's going to take off online. Sometimes it sizzles; sometimes it fizzles."
Striking that balance is hard, and buyers sometimes find BuzzFeed is more interested in what pops on platforms than what moves the needle for brands.
"We send a brief to BuzzFeed and what comes back is content that is no longer consistent with the brief," said one ad buyer who requested anonymity because they do work with BuzzFeed.
Ian Schafer, CEO of digital agency Deep Focus, said clients have cooled on BuzzFeed's content creation abilities, pointing to instances where clients used BuzzFeed for distribution but had the content created elsewhere.
"While brands are still in love with BuzzFeed's distribution model, they don't have the same blind faith in BuzzFeed from a branded content creation standpoint," he said. "BuzzFeed has been skating on the 'Dear Kitten' example, but I can name like five of them from The New York Times. [The Times] is more able to deliver high-quality things that you remember."
A distributed strategy also carries the risk of BuzzFeed losing its ability to charge a premium for the association of the advertiser with BuzzFeed's brand. In a feed, content tends to blend together, after all. There's also lot more competition for branded content these days. Almost every publisher has a "studio" that makes ads that look and feel like editorial, which puts downward price pressure on the market. And distribution is easy to come by.
"While they're very good at doing content, they're by no means not the only ones who are doing that," the digital buyer said. "For many of our clients, they're doing it themselves or they have other agencies or they can use Nativo or Sharethrough for distribution." So while the buyer's agency increased its client spending on BuzzFeed last year, its spending with other publishers grew much faster. "For publishers who are in the digital video or social space, you would expect 100 percent year-over-year growth."
What's the ROI of (brand) cat videos?
Marketers also are demanding more proof that native ads are effective at more than just getting clicks and shares. BuzzFeed said a year ago that being able to tie its native ads to business results was a "monstrous focus" and was doubling its research staff to that end, and today says it works with "all the major vendors" including Nielsen, comScore and Millward Brown, along with its own and clients' resources, to measure ad effectiveness. But agencies are still wanting to see ads led to an intent to purchase. The publisher had a big success last year with "Dear Kitten," a video it produced for Purina that went viral, but it's been hard to repeat (and it should be said that some marketers have unrealistic expectations that their brand can BuzzFeed can do for their brand what it did for Purina.)
"Research has always been tough for BuzzFeed to figure out," a former exec said.
BuzzFeed is trying ways to tie its ads to performance, though, said George Hammer, senior vp of Digitas Studios, who has been working with BuzzFeed for a number of clients. BuzzFeed created a quiz for a film studio client of Digitas that ended with a movie coupon, for example.
"They're experimenting with more ways to turn their vehicles that are more awareness driving to direct response, but they're still in the test and learn," Hammer said. When co-creating a branded content video, Digitas is right there on the set, co-writing, storyboarding and editing. "The level of collaboration to make the creative work hard for the brand has been getting very strong," he said.
The video shift
BuzzFeed has made a hard shift into branded video, which makes sense because Facebook, Snapchat and other platforms are flooding users' feeds with it. Video is a small but growing percent of its overall revenue, but has run into trouble because it's so labor-intensive, which makes it expensive and time-consuming, The Information reported. Recent departures at BuzzFeed were attributed to the shift to video. (BuzzFeed said they were part of regular attrition.)
BuzzFeed is a juggernaut with Facebook video. It's made a big push into food content with Tasty, a Facebook-distributed recipe page that's attracted 30 million likes. The page seems made for advertising, with short, low-cost videos that could easily incorporate a food brand.
BuzzFeed is also looking outside of advertising to e-commerce for revenue growth, building on a foray in 2014 with L'Oréal that involved putting buy buttons in a sponsored post. For now, the rise of platforms could work in BuzzFeed's favor at a time when its use of them puts them in a leadership position. Brands looking to figure out new channels could see BuzzFeed as a low-cost way to help them, Hammer said.
"We have to go where the time is spent," he said. "You can create the content yourself or work with a partner and they can amplify it."
Photo illustration by Matt Fraher.
https://digiday.com/?p=158750
October 2, 2023 • 1 min read
•
•
The publishers who attended DPS were focused on the potential upsides of applying the technology to their operations while guarding against the downsides.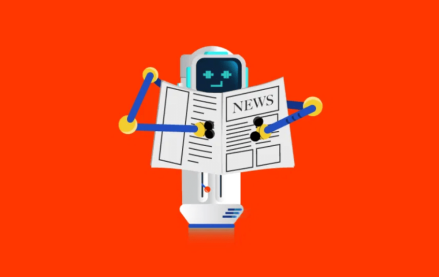 October 2, 2023 • 4 min read
•
•
Now that ChatGPT users can surf the internet for information, some publishers are reconsidering the weight of the issue.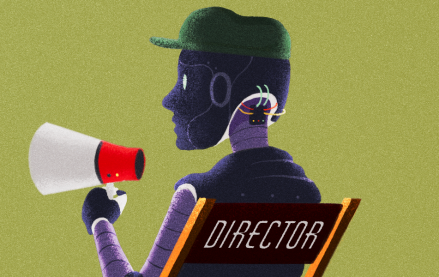 October 2, 2023 • 5 min read
•
•
As Meta makes celebrity-like chatbots, ChatGPT learned to "hear," "see" and "speak" while Spotify is piloting AI-translated podcasts.