The case of the brand tweet that (reportedly) took 13 people 45 days to write
May 28, 2014 • 3 min read
When cynicism about corporate social media accounts meets the click-hungry Web, we end up with stories like this one: Business Insider published an article on May 24 with the provocative headline, "We Got A Look Inside The 45-Day Planning Process That Goes Into Creating A Single Corporate Tweet."
The 1,350-word story by Aaron Taube provided a detailed, step-by-step look at what goes into managing a brand's social media presence, as told through the lens of digital ad agency Huge. The article zeroed in on a new account, Président Cheese, that was just getting its social media strategy rolling. Given that, at the time, Président Cheese only had 100 Twitter followers and 220 Facebook fans, the agency's social media effort — involving at least 13 people and lasting nearly two months — came across as a microcosm of all that was wrong with corporate social media and the agencies charged with executing it.
Twitter took the "45 days" bait and reacted just as you'd expect:
RT @CherylBle: 45 days to create a corporate tweet. I weep. #smem https://t.co/smfxUUnFJw via @businessinsider

— Danielle K. Lambert (@DanielleSNOUT) May 27, 2014
How does a #cmgr spend their time all day running social media? Via @businessinsider https://t.co/5dCqdoz8ec

— Jason W Spencer (@jasonwspencer) May 27, 2014
That @businessinsider social media story is brilliant! It makes both the agency (@hugeinc) & the client (@presidentcheese) look ridiculous

— Declan Brennan (@TheRaceTool) May 27, 2014
Huge, for its part, fired back with this tweet:
"We Got A Look Inside The Process Behind Writing Inaccurate Clickbait"

— Huge (@hugeinc) May 27, 2014
Virginia Alber-Glanstaetten, vp, planning at Huge, complained that the article far overstated the time and number of people it took to create the campaign and also left the impression that the social media work it does for brands is either plodding or haphazard and done on the fly.
"Business Insider tore a page from the British tabloids, and it reflected a lot of the cynicism that people have about social media," she said. "We can all agree it does not take 45 days to write a tweet."
Business Insider did update the story afterwards to reflect that far fewer people were involved in the tweet-approval part of the process than originally reported.
But Business Insider deputy editor Jim Edwards, who edited the article, said the headline and the story were fair.
"Huge and its clients have a careful planning process, and sometimes it takes 45 days to plan and publish a tweet," he said. "Within that timeframe the tweet can easily be touched by 13 employees. The story makes clear that not all tweets are written that way. But many are. The headline does not, therefore, do readers a disservice. More broadly, this idea that headlines should not grab your attention makes no sense. Why would you not want readers to see a story? It's a headline — by definition it does not and cannot tell the whole story."
It's true that sensational headlines have always been used to sell stories. But problems arise when headlines don't accurately or fairly represent the story in its entirety. Online, headlines can travel at lightning speed. Social media encourages people to share them, whether they've read the story or not, which can amplify misperceptions even more.
The trick of pulling a single, provocative stat from a story and making it the focus of the headline is a sure way to generate traffic, which is why the tactic has become common among click-hungry publishers like Business Insider. By Tuesday, the Huge story had 100,000 pageviews.
"I think what it says is that people are really looking for bite-sized, snackable articles," Alber-Glanstaetten said. "That's a way to lure in people."
Ironically, Business Insider itself wrote a detailed post last year about why so many online articles "misleadingly inflate the importance of the news in the headline."
https://digiday.com/?p=76823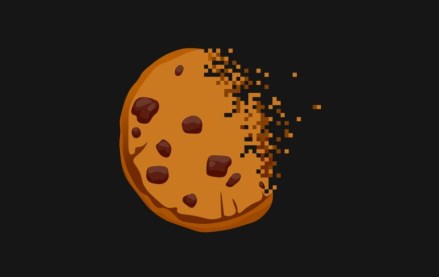 September 21, 2023 • 9 min read
Publishers who attended the Digiday Publishing Summit opened up about their top challenges, concerns and curiosities during closed-door, anonymous town hall meetings.
September 21, 2023 • 4 min read
WBD is seeing ad revenue growth from its YouTube channels and engagement on Threads surpass performance on X.
September 21, 2023 • 4 min read
Powering all of Amazon's hardware is an updated large language model, that could help connected devices actually be smarter.