No one denies that virtual reality is cool. Trying on a VR headset and being taken to a time and place that you couldn't possibly go to in real life is a pretty compelling proposition. But just because something is cool doesn't mean it will be popular. VR is in the midst of a hype bubble. When — or whether — it bursts is being played out right now, in old-fashioned real reality.
One thing's for sure: a lot of money is backing VR. Facebook bought Oculus Rift, which powers Samsung's Gear VR headset, and later this year is releasing one of its own, for $2 billion. Then there's Jaunt, a startup that makes apps and hardware for VR, which has raised more than $100 million dollars from 17 different investors, including major media companies like Disney, Axel Springer and Sky. Magic Leap, a secretive Florida-based startup trying to create a new kind of VR technology, has raised $1.4 billion from Google, Alibaba and Warner Bros., among others. And so on.
There is a strong "if we build it, they will come" vibe among these companies, a feeling that the masses are champing at the bit for their very own VR experience. But just as strong are the challenges facing media conglomerates, advertisers and technology giants in making virtual reality real.
The barriers to entry are high.
"We have publishers and manufacturers telling people this is the future, and advertisers are excited about it. But from a consumer standpoint, the industry has yet to show and validate why they should be wanting these experiences," said Tom Edwards, chief digital officer at Epsilon.
This will be especially tough considering the fact that many VR devices coming into the market later this year are pricey. Facebook's Oculus Rift will retail for $599. Sony's Playstation VR bundle, which includes a headset and controllers, costs $499. The HTC Vive beats them all with a price tag of $799.
It's such a serious barrier to adoption that Google, Facebook and Samsung have sought to undercut by releasing cheaper headsets into the market. Google's low-end Cardboard device only costs $20. It has also tried to get the device into people's hands by offering them for free at festivals and other major events, as well as marketing stunts such as partnering with The New York Times to deliver the device to 1 million of the paper's subscribers. Similarly, Facebook and Samsung have teamed up to offer the Gear VR, which costs $100, for free to anyone who buys a Samsung Galaxy S7 or S7 Edge smartphone.
Even if these efforts ultimately drive consumer interest, they also beget another challenge: a fragmented landscape with different hardware manufacturers and VR platforms jostling for people's time and attention.
"It's going to be a huge problem, unless you're very in tune with the technology, you don't understand the variables of going from the utilitarian but common experience of Google Cardboard all the way to the premium and more exclusive experience of Oculus or Vive," said Curtis Rose, svp and director of creative technology at Erwin Penland.
And yet, publishers and advertisers are buying in.
The New York Times has a VR editor and has released seven short films so far. CNN said it has a team of 20 people who "touch" VR in some fashion and has produced a dozen videos since it live-streamed a Democratic debate in VR last fall. The USA Today Network has a team of five and is looking to train staffers across all 92 of its local properties. It has produced 41 pieces of VR content since 2014 and in the spring will launch a weekly news series in VR.
"Up until a few months ago, despite there being thousands of hours of VR content out there, I'd say only 15 to 20 minutes of that was good content — the rest being novelty or gimmicks," said Niko Chauls, director of applied technology for the USA Today Network. "The burden of putting a device on your head, or a phone into a viewer, the only reason people are going to do that is if that burden is outweighed by the quality of content that resides within."
On the advertising side, agencies are dedicating resources to become more familiar with VR. Erwin Penland, for instance, has a team of 10 people that spends most of its time on VR. SapientNitro is baking in VR expertise across all of its departments, according to Gary Koepke, chief creative officer for North America at the agency.
Facebook, for its part, isn't aggressively pitching agencies to do more 360-degree or VR content, but it remains a constant conversation between the platform the agencies, said one agency executive.
"I'm not convinced that the bubble wouldn't burst at some point, but everyone is trying real hard to get people interested," said Koepke. "Clients are interested, but they're going to want to know that there are enough people out there with headsets before a plethora dive in."
Glimmers of consumer interest, but no guarantees.
Many believe that 360-degree video — two-dimensional videos that people can watch and interact with on their computers and mobile devices — might be the gateway for VR.
YouTube's 360-degree video channel, which was launched over a year ago, has more than 980,000 subscribers. YouTube has hidden the amount of total views for the channel, but some top-performing videos include BBC News' "Step Inside the Large Hadron Collider," which has done 700,000 views in week, and NASA's "Curiosity Mars Rover at Namib Dune," which has nearly 2 million views in a month. Several of CNN's 360-degree videos, such as this one on the memorial of the Paris terrorist attacks, have over 1 million views on Facebook.
The NYT VR app has been downloaded more than 500,000 times and has received more than 1.5 million views. Since launch, 75 percent of total views have been in Cardboard mode, the company said.
"The mobile phone is becoming the first delivery platform for VR," said Jason Farkas, executive producer for CNN VR. "Oculus and HTC Vive, those are separate, high-quality platforms. I don't know how long it's going to take consumers to adopt that sort of hardware — perhaps never."
The Samsung Gear VR, which sits between low-end devices like Cardboard and the high-end headsets coming in the future, could play a pivotal role in consumers upgrading to better-quality VR content. Since the Gear VR launched in November 2015, people have watched more than a million hours of video on the device, according to Facebook. CNN's live stream of a Democratic presidential debate last fall, which was available for early beta users of Gear VR, was watched in more than 100 countries, the company said.
"When you see Facebook making a $2 billion bet, Google jumping in a heavy way, all of these rumors about what Apple might be doing — these are all smart companies and have the power to shape the way media is heading," said Sam Dolnick, associate editor at The New York Times. "You can't ignore that."
Which means publishers and advertisers will continue to pump out more VR content, while technology companies provide more platforms and devices to distribute that content. All pinned on the hope that if they build it, the people will come.
https://digiday.com/?p=168526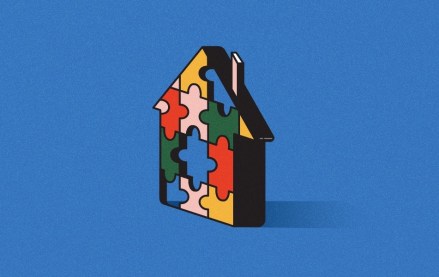 September 22, 2023 • 4 min read
Apartment Therapy's president Riva Syrop took the stage at the Digiday Publishing Summit to discuss the convergence of commerce and sponsorship revenue within its Small/Cool event.
September 22, 2023 • 4 min read
Media execs took stage at the Digiday Publishing Summit to discuss the growing importance of ROI in ad campaigns this year.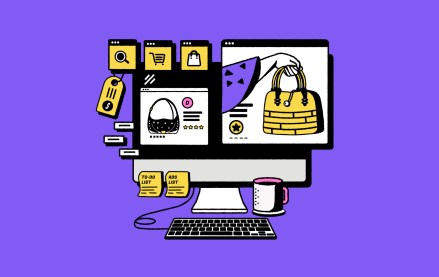 September 22, 2023 • 4 min read
CEO Satya Nadella said AI assistants will be as ubiquitous as PCs and will help users navigate across apps, operating systems and devices.