Bringing Frank Zappa and Nora Ephron back to life: Blank on Blank
August 10, 2016 • 4 min read
•
•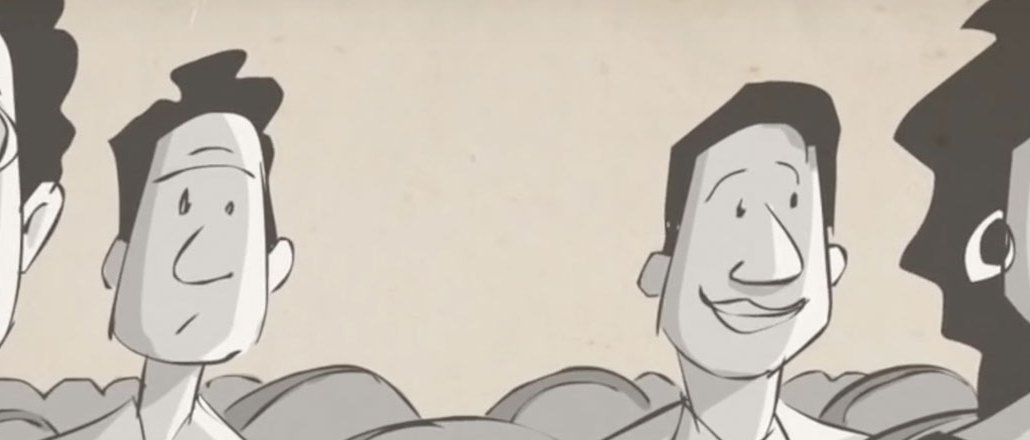 Just when you may have thought you'd never get to hear Kurt Cobain discuss identity at length, or Nora Ephron riff on being a women in the 1970s, think again.
Journalist David Gerlach, the founder of Quoted Studios, is unearthing archived audio interviews and breathing new life into them by creating short animated videos in partnership with PBS Digital Studios. To date, 70 episodes have been created using interviews with actors, musicians and scientists, from Bette Davis to Robin Williams and Johnny Cash.
The collaboration, called Blank on Blank, began in 2013 but had been in the back of Gerlach's mind for years. Having worked in various newsrooms, from Newsweek to MSNBC and ABC, he said reporters, including himself, would return to the office with whole great segments of interviews that would never make it into print. "We'd say, 'Oh, you should have heard so and so say this.' But you'd grab your quotes, and no one would ever get to hear those tapes again."
So in 2012, he left ABC and decided to do something about it. Gerlach recognized the way people were consuming news had changed: Publishers were putting more focus on mobile video, and people were willing to listen and watch content that may not be as high quality, as long as it was engaging. To gauge people's interest in the idea, he worked with animators to bring to life a 2001 interview between U2's lead singer, Bono, and Rolling Stone journalist Anthony Bozza, in which Bono spoke about the death of his father. The project was quickly picked up by PBS, and thus Blank on Blank was born.
Gerlach can quickly list the unusual places he's discovered interviews. From established audio archives to journalists themselves, to the children of journalists who had kept their parents' old interviews in shoe boxes. The most interesting discovery, he said, came from a woman named Lisa Potts in 2012, who discovered a tape recording behind her dresser of an interview she and another college journalism student recorded with author Ray Bradbury in the back of a car in 1972. The pair had been driving Bradbury to be a guest lecturer at their college. "She'd [Potts] held onto the tape forever," Gerlach said.
Quoted Studios runs on a lean team of three people to create each four- to five-minute video, so far more than 30 journalists and oral historians have sent in their tapes to be animated. Gerlach discovers the interviews, then works with journalist and audio producer Amy Drozdowska to get each interview down to between four and five minutes.
The content they look for is not your standard interview soundbite, he said. "We focus on the idea of life's ups and downs, something confronting, versus someone talking about a book." It's then sent to Patrick Smith who directs the animation. From start to finish, the entire process usually takes a month. The videos then live on Blank on Blank's YouTube channel, Facebook, Twitter and Instagram, which are run by Quoted Studios.
For PBS, the idea behind the partnership is to engage with a millennial audience, said Don Wilcox, vp of digital marketing and services, who oversees PBS Digital Studios. "We're trying to bring it to an audience we don't always reach via broadcasting. Millennials span a couple of decades that fall off the radar, and this was a way for us to reach them in a format they were interested in."
Both PBS and Quoted Studios are non-profit, and Blank on Blank is run-off sponsorship from companies including Dropbox, Hover and Squarespace. Wilcox said the sponsorship is not like a typical CPM deal, but he declined to go into the financial details of how much they pay. Blank on Blank also struck a deal with Virgin Airlines for the videos to play within the airlines on-board entertainment.
Being evergreen content, Blank on Blank videos, Wilcox said, are often re-posted across different channels if they relate to current news stories. On Kurt Cobain's birthday, for example, they reposted his animated interview, which has been viewed 830,000 times on YouTube, the highest number of views for all episodes.
Blank on Blank is into its fourth season, with more episodes due to be released next month.
"It's all journalism and interviews at the heart of this," said Gerlach. "We've built something from scratch using cassette tapes."
https://digiday.com/?p=192484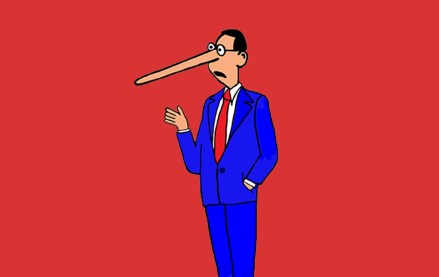 October 3, 2023 • 7 min read
•
•
A new definition for MFAs is available but the vague nature of the guidelines is leading to a lack of standards that might prevent adoption.
October 2, 2023 • 1 min read
•
•
The publishers who attended DPS were focused on the potential upsides of applying the technology to their operations while guarding against the downsides.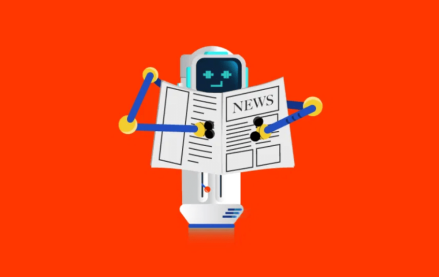 October 2, 2023 • 4 min read
•
•
Now that ChatGPT users can surf the internet for information, some publishers are reconsidering the weight of the issue.