There is life beyond Facebook, Twitter, Pinterest and the other giants on social media. We're talking about We Heart It, the Instagram-Pinterest hybrid network, which lets users create canvases like Pinterest and "heart" images and videos like Instagram.
After an impressive cadre of brands such as YouTube, Hollister and, most recently, Peanuts, Victorias Secret Pink and Vera Wang using it for native advertising, CBS Films is the latest to be attempting to woo its overwhelmingly young audience base for the new Daniel Radcliffe teen romance movie,"What If."
Leading up to the film's release later this week, CBS Films launched  a page for "What If" on the platform in May and intensified promotions recently, as a means to distribute branded content. It came up with a micro-content strategy that allowed it to share the story and themes of the film in a native form within the platform, as well as engage the community actively.
The highlight is a video, in which the stars of the film Radcliffe and Zoe Kazan appear — urging "Hearters" to participate in a fun campaign. They ask We Heart It users things along the lines of the film's title: Imagine their wildest dreams come to life, and create and share their own custom "what if" collections under the tags of "quotes," "love and friends" and "relationships."
Now six years old, We Heart It is trying to carve a niche for itself among the giant social network platforms. While it boasts of 30 million registered users, comScore puts its latest unique multi-platform monthly visitors at just over 3 million, which is a pittance in comparison to its competitors — Instagram, which has over 72 million unique visitors, and Pinterest, which has over 57 million unique visitors for June 2014. And yet, it continues to attract more advertisers — probably because they are lured by the fact that 80 percent of its users are under 25 years old.
We Heart It lets users create profiles and share their favorite images from across the Web with each other. The platform caters to advertisers too, offering them a chance to advertise natively by providing brands their own verified accounts — which they can then use to share images or videos for engagement and drive traffic to their own sites via sponsored content.
"The visual Web is exploding as people are more adept at expressing themselves visually on a number of platforms and, with that, a new era in online advertising is emerging for brands," said Dave Williams, the president of We Heart It. "It's richer, more expressive and far better suited for mobile devices than any form of online advertising previously available."
Matt Gilhooley, vice president of digital marketing at CBS Films, said We Heart It's reach is quite large for a platform that feels a little bit under the radar.
"Browsing the platform, it's apparent that the content people already heart and share on We Heart It perfectly aligns with the relatable themes of the film," he said. "It functions as visual canvas for everything they love, how they feel, and what inspires them."
https://digiday.com/?p=82920
October 3, 2023 • 2 min read
•
•
In episode four of the "Is This The Metaverse?" narrative podcast, Glossy international fashion reporter Zofia Zwiegliska spotlights the brand opportunity when it comes to fashion in the metaverse.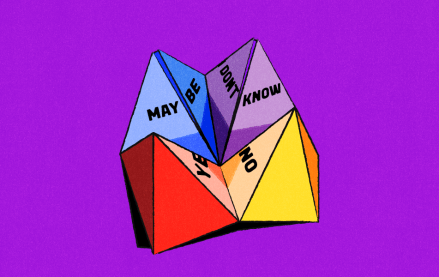 October 3, 2023 • 5 min read
•
•
Overall there's more due diligence from marketers when it comes to influencer marketing efforts now, according to marketers and agency execs, who say that there's been more rigor over the last year, and especially over the last six months.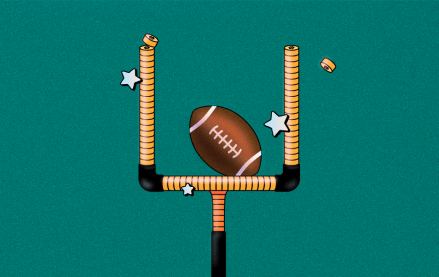 October 3, 2023 • 3 min read
•
•
The collaboration between the Los Angeles Rams and Snapchat goes back to 2020 as the Rams made became the first NFL team to conceive a Snapchat AR experience, affording fans the opportunity to virtually wear the team's recently unveiled uniform.