Spotify CEO Daniel Ek announced yesterday that his streaming music service would no longer limit mobile access to paid subscribers. Smartphone owners can now access Spotify for free on their mobile phones, albeit with certain restrictions. The new ad-supported mobile version allows listeners to shuffle through an artist's catalog, listen to their previously created playlists and listen to mood and activity-based playlists a la Songza. Playing songs on demand on mobile will remain exclusive to paying subscribers.
Spotify becomes more like Pandora — its largest, most immediate competitor — with the change. And yet, Spotify's primary interest is not to create a robust mobile ads business. To date, Spotify has serviced a niche audience not only willing to search for music and create playlists, but to pay to do so. By making its mobile version more widely appealing, Spotify thinks it can convince a larger number of people to pay for its ad-free version. The platform had 24 million registered users as of March 2013, 6 million of whom were paid subscribers.
So why should advertisers be interested in buying Spotify mobile ads? And how will it convince people to pay for music? Digiday spoke with Spotify chief revenue officer Jeff Levick to find out.
How are mobile ads going to differ on Spotify compared with other streaming services?
We're launching today exclusively with audio ads. Over 2014, we'll do a lot more innovation. Today, we think that audio ads are the most relevant and native to our environment, so that's what we're choosing to roll out today.
Why should an advertiser buy Spotify ads versus other streaming music services?
For starters, we probably offer one of the highest engaged audiences out there. The average Spotify user is on the platform for 110 minutes per day, and that number continues to grow. Having this conversation a year ago, I would've told you it was 90 minutes on average. Another thing: We do very, very well with a highly valuable target, which is millennials. We have a huge concentration of 18-34-year-olds on the platform.
How precise is the targeting going to be?
You'll see a lot enhancements roll out in 2014. All of the targeting that's available on desktop will be available on mobile.
But the ultimate goal here is to convert people to being paying subscribers, correct?
The ultimate goal is to get people to listen to our music, and our belief is that the more music they listen to, they will convert to our premium service. We believe the strength of our platform does the work in getting people to become subscribers.
Does the focus on converting users to the ad-free premium version devalue your ad sales proposition?
Not at all. We've seen historically that the free product has a much larger user base than the premium product.
Was not having this entry-level mobile tier an obstacle to user growth?
We know that the fastest growing platform is mobile. Desktop sales are declining, tablets are flattening out but mobile continues to rise. We want to make sure that we have a platform that is set up properly for the future. When Spotify started five years ago, the dominant platform was the desktop. Five years later, it's mobile.
What can brands do to continue reaching Spotify users once they convert to the ad-free model?
One of the things we've been testing is getting brands more involved on the platform and curation and having a music identity. Brands are very good curators of content, and they can bring that to paid users, as well.
https://digiday.com/?p=58409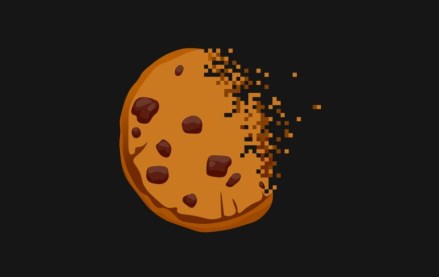 September 21, 2023 • 9 min read
Publishers who attended the Digiday Publishing Summit opened up about their top challenges, concerns and curiosities during closed-door, anonymous town hall meetings.
September 21, 2023 • 4 min read
WBD is seeing ad revenue growth from its YouTube channels and engagement on Threads surpass performance on X.
September 21, 2023 • 4 min read
Powering all of Amazon's hardware is an updated large language model, that could help connected devices actually be smarter.