Book 'em: Goodreads CEO Otis Chandler is Cheerleader for Publishing
September 1, 2011 • 5 min read
•
•
There is a tiny bit of Mark Zuckerberg lurking around Otis Chandler's edges. He is, after all, a young computer engineer who studied at an elite university and built a social network that has changed the way people interact.
The 32-year-old scion and namesake of the LA Times publishing dynasty has an engineering degree from Stanford. He began Goodreads, the leading social networking site for readers, in 2006 when he was 28 years old.  Chandler and his wife, Elizabeth, launched the site in their living room and sent the link to about 800 of their friends, family and connections. It took off from there. The company now has 18 employees, all based in its Santa Monica offices.
Goodreads connects readers to each other based on their tastes and preferences, so that users learn quickly which of their online connections is most likely to make a recommendation that will grab them. But the site also connects readers to writers in a very immediate way.
More than 25,000 authors have established profiles on the site, says Chandler. Additionally, authors can collect fans, interact with readers, write blogs and lead Q&As to promote their books. According to Patrick Brown, the site's community manager, in September the site will host online chats with iconoclast author Neal Stephenson, Tom's Shoes founder Blake Mycoskie (who has written a memoir), and Jackie Collins.
Chandler says that the chats have helped both cement the loyalty of existing fans and reach new audiences. "One of the best examples was [young adult writer] Cassandra Clare's Q&A group, which got over a thousand members to join in the discussion," said Chandler.  "Every author who joins Goodreads gets a graph of how many members are adding their book, which shows the success of their efforts, whether they are interacting with readers, posting book giveaways, or running advertising."
Goodreads now has more than 5.5 million registered users who add 250,000 books to the site's virtual bookshelves and finish reading 24,000 books each day. These are exactly the kinds of voracious readers that attract the attention of beleaguered publishers. The site, which has received two rounds of VC funding, is supported by advertising from every major US publisher and most of the smaller presses as well.
Chandler says that Goodreads offers publishers a number of ways to advertise to the site's community of readers, from traditional banner ads to community events. "Goodreads offers unparalleled targeting, because we know what our members have read," said Chandler. "If you want to market a new thriller to readers of Dean Koontz, James Patterson, and Dan Brown, we can put your book in front of those readers." Chandler added that the site also caters to writers and publishers with smaller ad budgets and offers a self-serve advertising feature that leverages some of the same targeting tools for smaller budgets.
When Goodreads debuted, members gave and received recommendations strictly through the social network they established on the site. Readers recommended books to other readers. But Chandler had in mind a model like Netflix and the iTunes store, using what the site already knew about its members to make recommendations about new books they might also enjoy. Last March the site acquired Discovereads.com and integrated that site's algorithms into its own. Now Goodreads can make suggestions about which books people might like based on books they've liked in the past and books that people with similar tastes have liked.
Chandler sees themed social networks as the next logical step in the evolution of information distribution. "In the age of mass media, information was distributed by big media companies, who controlled what content people would see," said Chandler. "Social media is as big a change as mass media was. Discovery of information has shifted to social channels: email, Facebook, Twitter, etc.  Social networks have provided a platform that is just plain better for discovering books, articles, and other pieces of information."
While there are certainly more popular and more profitable social networking sites, all using the same basic architecture that Goodreads uses, it's not hard to see why Chandler chose to construct the community he did. He is a bit of a proselytizer when it comes to reading and books. According to Brown, Chandler himself is at the heart of what makes the site so appealing to people who read. "He has a natural instinct for what will resonate with readers, because he is one."
According to Brown, Chandler's original goal for the site was to be able to see what his friends were reading, something that had grown increasingly difficult as e-readers became more popular — a recent Pew Research study says that 12 percent of adults over the age of 18 now own one. "He wanted to see what was on his friends' bookshelves, no matter where in the world they were and whether they were using digital devices or old fashioned books."
Chandler, whose Goodreads bookshelf includes more than 500 books, has been reading George R.R. Martin's "A Song of Fire and Ice" (Martin's work is the basis for HBO's "Game of Thrones").  "It's fantastic," Chandler said, and it is being compared, deservedly in his view, to the works of Tolkien. A native of Southern California, he spends free time surfing and mountain biking. Perhaps unexpectedly, he named Frank Herbert's "Dune" as his favorite book.
While many if not most of the site's members use its tools to figure out whether they should read a book or not, Chandler says that he likes to mine the site after he's finished reading something, sort of like reading the movie reviews after you've come home from the multiplex. "My favorite thing to do after reading a book is to come and read the Goodreads reviews," he said.  "I find it really helps me to formulate and organize my thoughts about a book."
https://digiday.com/?p=2590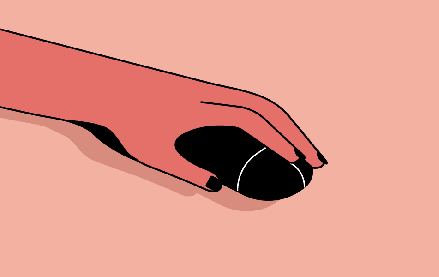 December 1, 2023 • 3 min read
People claim that the role of chief diversity officer is vanishing. However, AI is booming, and the CDO can help ensure responsible AI.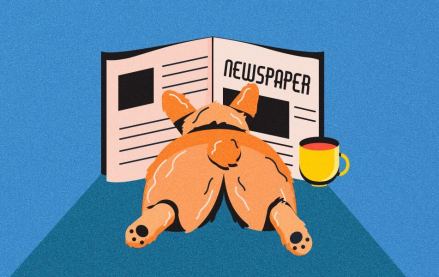 November 30, 2023 • 4 min read
Digiday+ Research found that publishers' programmatic ad revenue didn't quite live up to expectations this year, but they still see it as a growth area.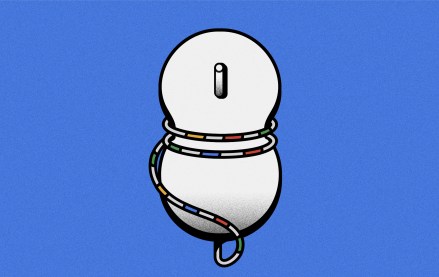 November 30, 2023 • 13 min read
For a couple of publishers, referrals from Google are down upwards of 60%.