Bloomberg Media has rebranded its branded content division this week, calling itself Kinection and making its data offering more accessible to U.K. advertisers.
Bloomberg Media has previously created content for companies like insurance brand Zurich, Lamborghini and Glenmorangie, as Bloomberg Media Studios. The rising concerns over ad blocking and viewability have convinced Bloomberg that the digital display ecosystem is floundering, increasing the need to for data-driven branded content.
"Digital advertising is messy," Penny Bartram, head of solutions at Bloomberg Media, told Digiday. "It's not hard to join the dots and work out why so much hope is being placed in content marketing among clients and media owners alike." 
Kinection is a global team, but it has local operations in each region. In the U.K., the team is headed up by Bartram and has doubled in size to eight employees in the last nine months, specializing in creative design, video, editorial, project management and social media, creating content for brands and delivering them across Bloomberg's online and offline platforms. Bloomberg keeps a church-and-state divide: Its 2,400 journalists will not have any hand in creating the commercial content.
The difference to other branded content studios, according to the company, is that it can pull on Bloomberg Intelligence, the company's subscription service for professionals that sells data and analysis on companies, industries, topics and financial valuations, comprising first-party data from Bloomberg, plus 300 third-party data contributors. Using this data, it can identify, for example, a topic before it's trending and work with brands, like UBS, Oracle and Accenture, to create content around it. 
Previously, Bloomberg wasn't as vocal about this proposition to advertisers in the U.K., according to Katy Halewood, head of Maxus for business. Now the media company has scheduled meetings with Halewood next week to show off its new suite of products. "It's effectively using live market insights from its terminal platform [part of Bloomberg's professional service] to bring content to life. That's really enticing."
With a strong brand in the U.S., Bloomberg Media launched the European edition of its site in April last year. Since then, its traffic has grown by 33 percent to 2.6 million users, according to comScore (desktop and mobile). The U.K. perception, according to Halewood, is that for business clients, Bloomberg is still too U.S.-centric or it's too skewed to a more premium consumer. "That's the preconception, based on legacy, but everything it is doing, all the products it is launching, is working to shift that."
Bloomberg is the type of title that could break down the barriers between business and consumers audiences, she said. "There's too much distinction between business audiences and consumer audiences. They are the same audience; it's just about the mindset they're in when we target them, whether they're at work on desktop or at home on mobile or social during their down time."
Stuart Bowden, global chief strategy officer at media agency MEC, recognizes the integration of data is an attractive proposition but questions whether the size of the market in the U.K. is big enough to hold it.
"Looking at the commercial dynamics of the B2B segment, whether they will make money from it is a different question," he told Digiday. "Making audio and visual content just for Bloomberg that can't be used anywhere else, that media-to-production ratio is tricky. They need client and campaign budgets so specific. The question is whether there's enough of those people to grow and sustain resource."
Even so, under the banner of Kinection, this is a more formalized content-creation approach from the media owner and, therefore, a plus. "It's a labor-intensive business with potentially a lot of wastage and sometimes an unsatisfied client," said Bowden. "The more organized and the more formal on the media owner side, the more credible to those with the budgets."
https://digiday.com/?p=176006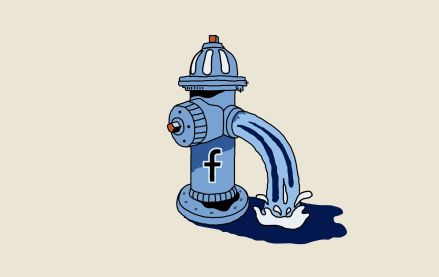 October 4, 2023 • 5 min read
•
•
Publishers are still feeling the effects of a change Facebook made in May that caused a steep decline in referral traffic. Nearly four months later, publishers aren't sure when — or if — that traffic will come back.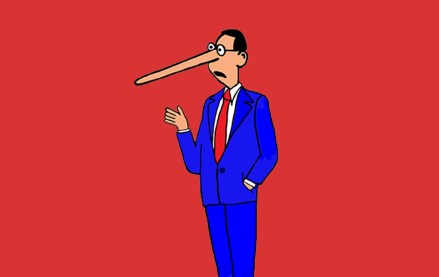 October 3, 2023 • 7 min read
•
•
A new definition for MFAs is available but the vague nature of the guidelines is leading to a lack of standards that might prevent adoption.
October 2, 2023 • 1 min read
•
•
The publishers who attended DPS were focused on the potential upsides of applying the technology to their operations while guarding against the downsides.