How Bloomberg plans to monetize trending news and social traffic across EMEA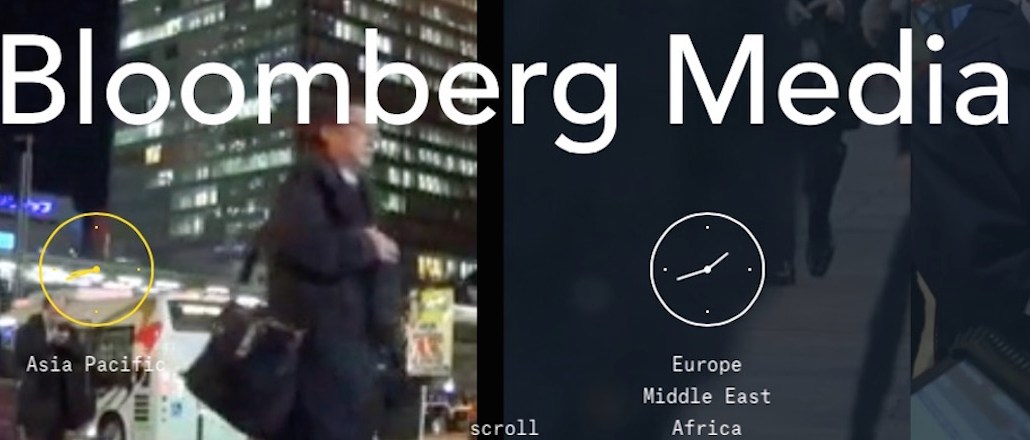 Bloomberg Media wants to further monetize trending news stories as well as readers who arrive on its sites from social media, across its Europe, Middle East and Asia (EMEA) markets.
Last week's IAB Upfronts saw publishers such as Bloomberg Media and the Guardian tout plans to unlock new audience data insights for advertisers. Bloomberg Media is doing so with the rollout to EMEA markets of three ad tech tools — B:Match, Social Connect 2.0 and Trendr — created in-house in the U.S.
The media group has a strong U.S. footprint but is less established in Europe, having only launched its European edition of Bloomberg Business in April. Still, it seems to be getting pretty healthy traffic despite that — in September, it received 2.6 million visitors from the U.K, according to comScore.
The company wouldn't reveal exact revenue figures outside the U.S., though it said digital revenue from the EMEA markets has grown 20 percent year-over-year. With the new tools, the hope is that number grows even more quickly.
Trendr is an algorithm-driven news widget, which presents breaking news and market quotes about top-trending companies, people and topics. Once readers click on a company name, they are taken through to a list of stories about that company, which they can then select to read. Advertisers can own the space around each step in the reader journey (see below).
U.K. agencies have expressed interest in the tools. Charlotte Tice, head of digital and publishing at Mindshare Affinity, which doesn't currently dedicate media budget to Bloomberg in the U.K., pinpointed Trendr as the most interesting due to its ability to let advertisers jump on trending news stories and "ride the wave of interest."
"If a relevant message is delivered within a relevant environment, it has been shown to have greater impact and recall as users feel the message is more personalized," she said.
Social Connect 2.0, which launched in the U.S. this summer, lets marketers target people who come to the Bloomberg sites directly from social channels including Facebook, Google Plus, LinkedIn, Reddit and Twitter. The tool is supposedly designed to "maximize the wave of heightened engagement that follows viral topics across the social world" and then match up advertisers' messages, according to the company.
B:Match is designed to help bolster ad relevancy for brands. It is used to mine first- and third-party data to identify specific audience segments and distinct consumer media behavior.
Bloomberg Media Group commercial director for EMEA Matt Teeman said the tools add another string to its bow with regard to using data to deliver a relevant audience for its advertisers and, in turn, help boost its bottom line. "We want to develop more tools to understand what consumers are thinking," he added.
The company spans TV channels as well as its digital portfolio, and in 2016, it will start looking at moving into selling its TV inventory programmatically, according to Teeman.
To do well in Europe, Bloomberg must demonstrate it can cater to each local European market, according to the Carat's global digital director James Harris. Carat is among the media agencies to work with Bloomberg on a global level.
"Bloomberg is a really strong partner, though it's really important as a global media company with a U.S. background to treat each of the European markets differently, leveraging local language, culture and content," he said. "Bloomberg needs to show it recognizes the importance of that."
To secure a stronger place on a wider set of brand media plans, Bloomberg Media could be fighting a brand-perception issue, said Harris. Its focus on data insights, business and financial editorial coverage means it attracts a steady wave of business-to-business brands, but it's not regarded such a useful media spot for consumer brands, according to Harris.
"That perception issue is a challenge they will probably want to address," he said. The social insight it will now offer with the new tools could help attract a new kind of advertiser and potentially help it unlock untapped partners like luxury brands, he added.
https://digiday.com/?p=142482