Bloomberg's Justin Smith: We're projecting 15 percent-plus revenue growth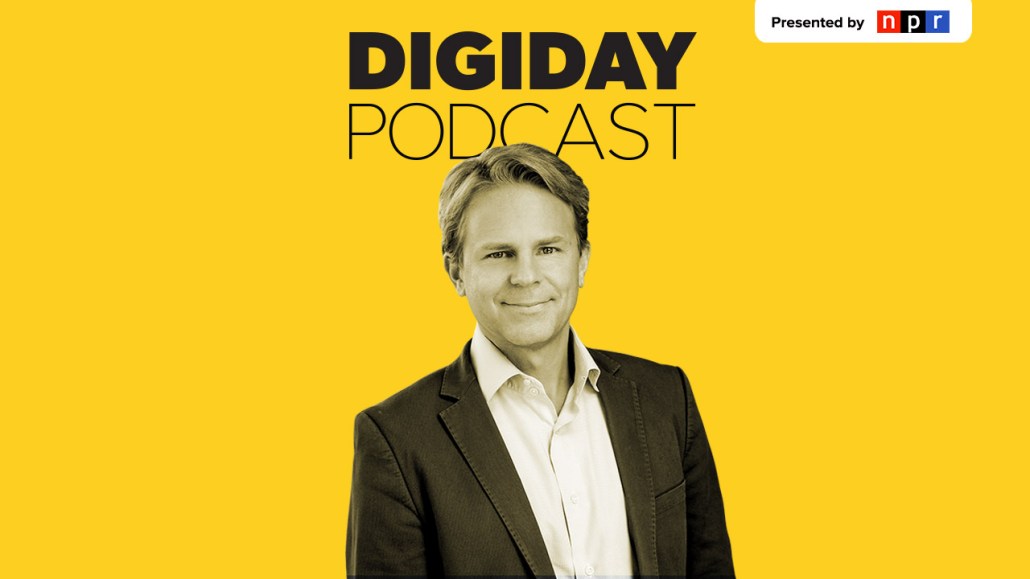 Subscribe: iTunes | Google Play | Stitcher | Anchor
Bloomberg is not immune to the pressures of old business models, but it does have a plan. It launched a subscription offering, struck a partnership with Twitter for TicToc by Bloomberg and created a new event platform to offset the decline in digital advertising. This year, revenue growth is in the double digits.
"We're projecting 15-20 percent growth," said Justin Smith, CEO of Bloomberg Media. "The last two years have been very intentional efforts at inventing our way forward into high growth scaleable markets. The four major innovations that we've rolled out this year were designed 24 months ago in anticipation of a decline in digital advertising revenue. We saw the writing on the wall. We couldn't count on digital advertising to bail us out every year."
In our latest podcast, Smith discussed how TicToc by Bloomberg achieved profitability in its first year, the misnomer around the industry-wide pivot to subscriptions and why there's still room to grow in events. Edited highlights below.
The path to digitization.
"Bloomberg is one of the few, if not the only global media company in our space that operates across six different platforms, which are a combination of traditional media and new media platforms. It's a critical differentiator. It's a great way to surround the business and financial audience in the entirety of their media consumption. The original platforms we had, which are radio, television and print, are the platforms that are facing the decline that other platforms are not. Digital is our largest platform now. Since I've been at Bloomberg, our first step was to digitize the business and the second step was to really globalize the business."
Create to diversify.
"Everyone has talked about diversification of revenue streams as the key to finding a sustainable business model — events, events, e-commerce. One of the greatest forms of revenue diversification is the creation of a new business that is in the jet stream of consumer behavior and consumer interest. It's not cutting up your existing business into new revenue streams, it's inventing a new, adjacent business that has a deep connection to the core business, that leverages your brand, talent, audiences and monetization abilities, but is actually a different business."
Partnering with platforms on terms that make sense.
"When we designed TicToc, we didn't call it Bloomberg TV on social. We called it TicToc by Bloomberg because it was an entirely different product proposition with an entirely different target audience. There is a next generation of business people who get their news on Twitter but are not getting served quality video news and content. We created TicToc to meet that consumer demand. It will be profitable in its first year. The partnership with Twitter has been remarkable. They allowed us to work in a customized way both on product and commercial side, including commercial terms, to design a business model that exists on a social platform that is derivative of high-quality journalistic content from a publisher like ourselves that makes sense financially. We've hired 60 journalists around the world to staff for TicToc. These are the sort of things that you [platforms] should be talking to media about: How can we create high-quality journalism on your platform with business models that can sustain themselves that can allow us to invest in them?"
Subscriptions won't work for everyone.
"It's a misnomer that subscriptions are a success story all around digital media. There are two categories of publishers that can pull of subscription models. One is super premium, quality brands like The New York Times and Washington Post. It trails off very quickly in the general interest in newspaper space after that. Then there is a whole slew of opportunity in the business space with The Wall Street Journal, Financial Times, The Economist, who transitioned very healthily in the subscription space. Bloomberg is also in that space."
https://digiday.com/?p=306665