When Shaquille O'Neal decided to end his 19-year NBA career, he did it via an obscure social service called Tout. The choice put the six-week-old start-up on the map, generating profiles in Forbes and Reuters in a matter of days. More celebrity wattage might be on the way, the company hints.
What in the world is Tout? It's basically a social video service. Shaq had been using it for a few weeks before tweeting a link to a Tout video with his retirement news. Tout CEO Michael Downing said it can liberate a celebrity's fan base from restrictive social media formats and permits them to sign-up their followers for a platform that Downing believes will eventually operate like a mobile broadcast network, with brands, celebrities or retailers sending scheduled content to a fanbase eager for news, deals and virtual interactions with pop culture icons.
"What Tout offers is an opportunity to present a real-time brand experience visually," said Downing, "so it's somewhat like asking the question 'what is more effective– communicating the value of the brand in 140 characters or less of text, or in video?' We are fostering intimacy between celebrities, brands and individuals."
Tout permits brands, retailers and figures to roll-their-own "customizable mobile content network," said Downing, with a liberal privacy policy that allows users to opt-out of all tracking or opt-in to everything. The policy warns that users opting out of data tracking might not get access to all content and so this might mean that users connecting with Tout in pursuit of exclusive celebrity content like O'Neal's might sign-up and willingly opt-in for tracking, providing a wealth of data to third-party data vendors and Tout.
Tout, said Downing, will also focus on using real-time data to help publishers optimize content based on feedback from Tout users on and off Facebook and Twitter, as it attempts to build its mobile content network.
"There is tremendous opportunity in group affinities, or enabling people to cluster around common passions, activities or events that they have in common," he said. "This is something we believe will be super important we are looking at what role brands play a role in that environment."
Brands and publishers need more insightful data from Facebook and Twitter, said Downing, and Tout can give it to them in a short-format video content which permits granular insights into what users are thinking about their favorite brands, celebrities, or issues. Publishers and brands utilizing Tout's API gain access to public touts around key words and themes and can utilize that aggregate feedback, using member's profile data,  to rank content on their own websites.
During the past week O'Neal decided to use the platform to announce everything from his post retirement plans to showing backstage antics at a Taylor Swift concert, according to Tout CEO Michael Downing. Those touts, while going to Facebook and Twitter, drew 400 thousand hits from social sites to the fledgling platform within minutes of O'Neal's announcement.
"The beauty of the Internet ecosystem, says CMO Scott Epstein, an ex-Googler, "is that it allows you to use their audiences, audiences that you can easily piggyback on ."
Downing emphasizes that Tout is a mobile tool that can work in concert with a brand's existing social media strategy, amplifying brand and celebrity connections by creating an intimate, all-video environment that is friendly to quick shares because of the short-format.
Downing acknowledged that anyone can post a short video to Twitter or Facebook without using Tout, but insisted that the value of Tout is its ability to harness the interactive power of both networks and distribute short, topical mobile content that isn't limited to one or two platforms.
"In this stage in a start-up's life I find its always most critical to understand which consumer movement you are really addressing," said Downing.  "I will tell you what I've learned from this experience: Shaq knows social."
https://digiday.com/?p=4419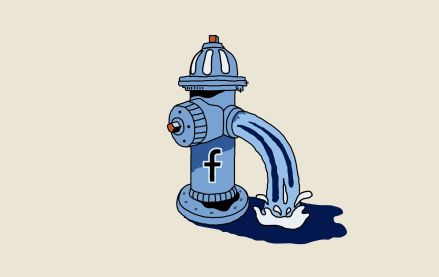 October 4, 2023 • 5 min read
•
•
Publishers are still feeling the effects of a change Facebook made in May that caused a steep decline in referral traffic. Nearly four months later, publishers aren't sure when — or if — that traffic will come back.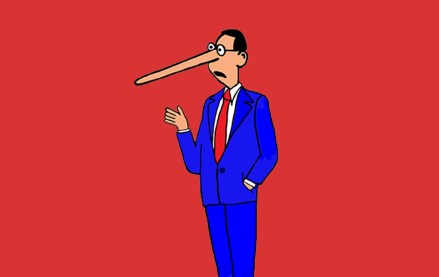 October 3, 2023 • 7 min read
•
•
A new definition for MFAs is available but the vague nature of the guidelines is leading to a lack of standards that might prevent adoption.
October 2, 2023 • 1 min read
•
•
The publishers who attended DPS were focused on the potential upsides of applying the technology to their operations while guarding against the downsides.